On Thursday, September 22, 2016, President Obama will award National Academy of Medicine member Abraham Verghese (elected 2011) the National Humanities Medal. Verghese is one of 12 recipients this year.
Verghese is a physician, teacher, and author who has been the regular focus of attention in media, ranging from the National Public Radio, the New England Journal of Medicine, the New York Times and The Guardian. He is currently Professor and Linda R. Meier and Joan F. Lane Provostial Professor, and Vice Chair for the Theory and Practice of Medicine at the School of Medicine at Stanford University and is a critically acclaimed, best-selling author of My Own Country: A Doctor's Story, and the Tennis Partner: A Story of Friendship an Loss. He is a popular invited speaker and often speaks nationally on his views of patient care and the critical importance of empathy.
Verghese receives the National Humanities Medal "For reminding us that the patient is the center of the medical enterprise.  His range of proficiency embodies the diversity of the humanities; from his efforts to emphasize empathy in medicine, to his imaginative renderings of the human drama."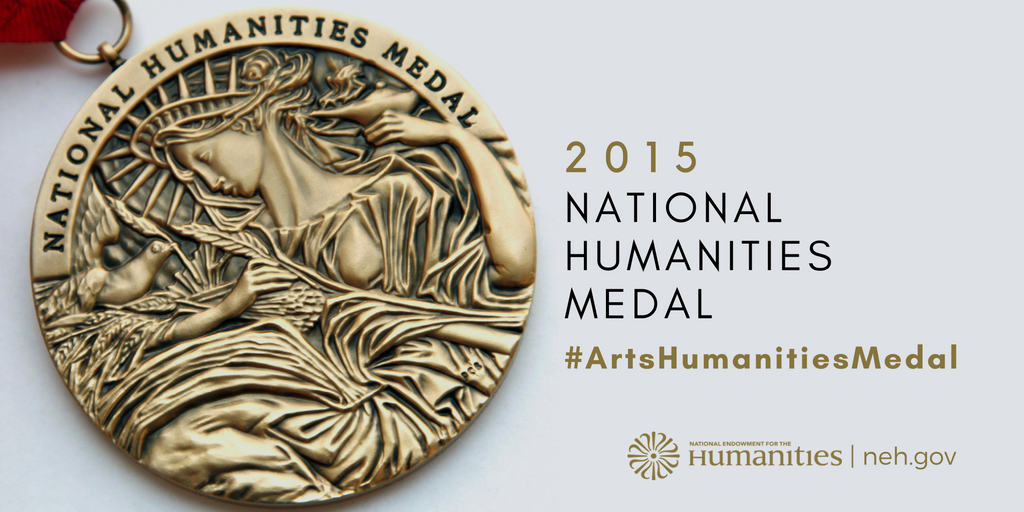 The National Humanities Medal honors an individual or organization whose work has deepened the nation's understanding of the human experience, broadened citizen' engagement with history and literature or helped preserve and expand Americans' access to cultural resources.
Each year NEH invites nominations from individuals and organizations across the country. The National Council on the Humanities, NEH's presidentially-nominated and Senate-confirmed advisory body, reviews the nominations and provides recommendations to the President, who selects the recipients.
Since 1996, when the first National Humanities Medal was given, 175 individuals have been honored, inclusive of this year's recipients. Thirteen organizations have also received medals.
View more honorees here and follow along on Twitter using #ArtsHumanitiesMedal.
To watch the live ceremony on September 22, please click here.