Read the full report and the committee's recommendations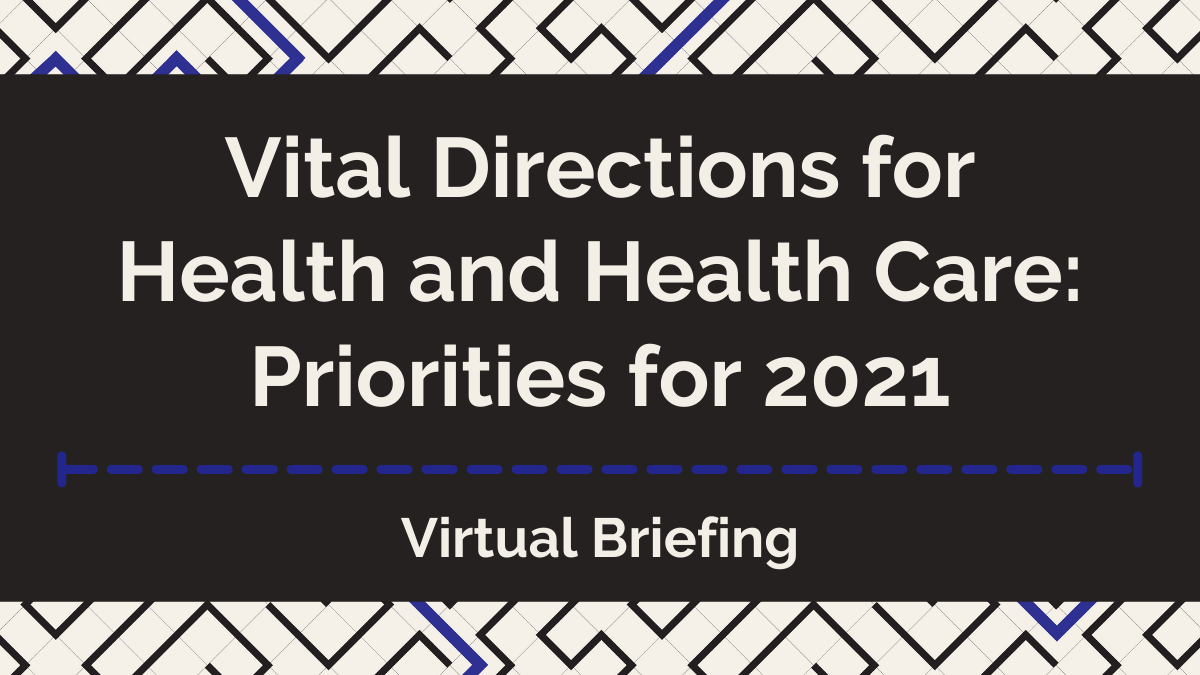 Join us for a virtual briefing on March 11
The 50th Anniversary of the IOM/NAM
Today, 60 Black members of the National Academy of Medicine, led by Thomas A. LeVeist and Georges C. Benjamin, authored an op-ed in the New York Times titled "60 Black Health Experts Urge Black Americans to Get Vaccinated."The op-ed, which reads as an urgent call to...
Featured Publication
Vital Directions for Health and Health Care: Priorities for 2021
Building on the initial Vital Directions effort, the NAM marshaled guidance from over 30 experts to address five high priority issues that have a particularly compelling need for attention, with each article reviewing trends, analysis of the challenge, and potential actions. The collection of articles, published in Health Affairs, also reflects the current experience with both the coronavirus disease 2019 (COVID-19) pandemic and the health inequities that have been drawn out sharply by COVID-19, as well as the implications going forward for action.