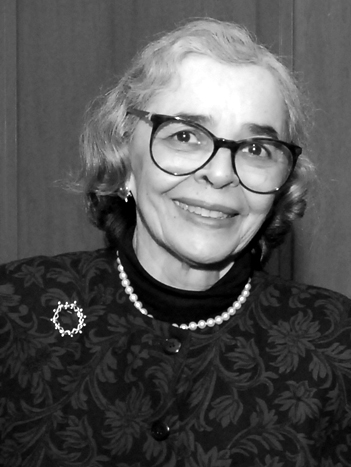 The National Academy of Medicine (NAM) honors the life and work of Beatrix Hamburg, a pioneering child and adolescent psychiatrist and NAM member who passed away on April 16, 2018, at the age of 94. Dr. Hamburg is survived by her husband, David A. Hamburg, who was president of the Institute of Medicine from 1975 to 1980; her daughter, Margaret Hamburg, who currently serves as NAM Foreign Secretary; her son, Eric Hamburg, a writer and filmmaker; and three grandchildren.
Dr. Hamburg was the first openly black student to attend Vassar College and in 1948 became the first black woman to graduate with a medical degree from Yale University School of Medicine. She went on to build a trailblazing career in both research and clinical practice, focusing on early adolescence, youth peer-to-peer counseling, violence prevention, and biobehavioral aspects of diabetes in children and adolescents. Throughout her career, Dr. Hamburg held professorships at Stanford, Harvard, Mt. Sinai, and, most recently, Weill Cornell Medical College. She served as Executive Director of the President's Commission on Mental Health under President Jimmy Carter and later as president of the William T. Grant Foundation, a philanthropic organization dedicated to research on children's issues. In addition to her NAM membership, she was a fellow of the American Association for the Advancement of Science and the Royal Society of Medicine.
Dr. Hamburg was deeply involved in the work of the NAM and the National Academies over four decades. From 1985 to 1990, she served as chair of the Panel on the Health Status and Demography of Black Americans, which documented racial disparities in access to health care as well as employment opportunities in the health care industry. She also served as vice chair of the defining consensus report Reducing Risks for Mental Disorders: Frontiers for Preventive Intervention Research and was a member of the Board on Neuroscience and Behavioral Health for more than 10 years.
"Betty was among the first to call attention to the important influence of childhood experiences in shaping lifelong health and well-being. It is hard to imagine a more foundational contribution to the field," said Victor Dzau, president of the NAM. "She was an instrumental leader within our organization, and we will continue to benefit from her vision and dedication for decades to come."
To learn more about Dr. Beatrix Hamburg, please visit her obituary in the Washington Post.