Future Health Leaders Share Their Vision for Addressing Climate Change to Advance Health Equity
The climate crisis is an urgent public health and equity crisis. Health issues linked to climate change already claim millions of lives each year and, due to historic and systemic inequities, these impacts disproportionately affect the world's most marginalized populations, who often least contribute to the issue. Health systems can take action to address climate change in ways that can yield a healthier, more equitable, and more resilient society.
In recognition of Earth Day 2023, the National Academy of Medicine's (NAM) Grand Challenge on Climate Change, Human Health, and Equity invited future health professionals to share their visions for how the health sector can address climate change and its impact on human health. The NAM is pleased to lift up the perspectives of the leaders who will help shape the future of health care and take on addressing the climate crisis.
Listen to Cecilia Sorensen, MD, Columbia University and Climate Collaborative member, provide an overview of the impacts of climate change on health and the health sector's role in addressing this crisis
---
Learn about the viewpoints of the following students who are committed to climate action, and who represent a diversity of locations and roles across the health sector. The NAM looks forward to continuing to work with students and others across the health sector and beyond to address the health impacts of climate change. Click the graphics below to expand and scroll through the students' quotes.
Note: The statements made are those of individual respondents and do not necessarily represent the views of all respondents; members of the Action Collaborative on Decarbonizing the U.S. Health Sector; the National Academy of Medicine; or the National Academies of Sciences, Engineering, and Medicine.
Join the Action Collaborative on Decarbonizing the U.S. Health Sector for a virtual meeting, April 27 from 11 am – 12:30 pm ET! The meeting will feature remarks from the Climate Collaborative's leadership on the initiative's priorities and accomplishments to date, as well as a panel discussion with senior health care leaders on how to scale climate action across the health sector. Register now >>
Read related resources from the National Academies to learn more about the critical link between climate change and human health, and how health systems can respond.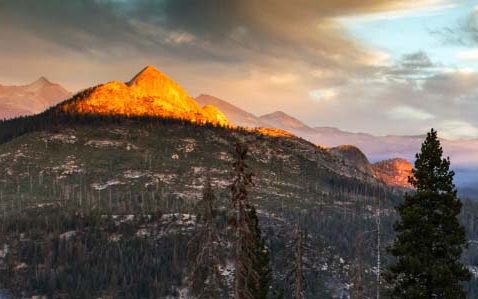 Hear from health care leaders about their commitments to moving the health sector towards decarbonization, and how their organizations are taking action to tackle the climate crisis to protect health and equity.
Climate Crossroads is a major initiative to focus expertise and resources on key pathways to tackle the climate crisis, harnessing the full complement of expertise and skills across the National Academies.
Building on decades of work, the National Academies continue to provide objective advice from top experts to help the nation better understand, prepare for, and limit future climate change.