Action Collaborative on Decarbonizing the U.S. Health Sector


Recognizing the critical need to address climate change through health sector leadership, the National Academy of Medicine (NAM) launched the Action Collaborative on Decarbonizing the U.S. Health Sector (Climate Collaborative), a public-private partnership of leaders from across the health system committed to addressing the sector's environmental impact while strengthening its sustainability and resilience.
Climate change is increasingly affecting people's health and the ability of the U.S. health care system to deliver safe, effective, and efficient care. Yet, the health care system emits approximately 8.5% of U.S. carbon emissions. Reducing the carbon footprint of the sector will not only improve health for all, but will also have economic and societal benefits. There is a need to activate all parts of the health sector for sustainable change.
About the Climate Collaborative
The Climate Collaborative provides a neutral platform for its participants to align around collective goals and actions for decarbonization, based on evidence, shared solutions, and a commitment to improve health equity. Members of the Climate Collaborative represent health and hospital systems, clinicians, private payers, biopharmaceutical and medical device companies, health care services, health professional education, academia, nonprofits, and the federal government.
The Climate Collaborative's work focuses on health care supply chain and infrastructure; health care delivery; health professional education and communication; and policy, financing, and metrics.
Download our one-pager to share >>
The Climate Collaborative is part of the NAM Grand Challenge on Human Health and Climate Change, a multiyear global initiative to improve and protect human health, well-being, and equity by working to transform systems that both contribute to and are impacted by climate change.
Recent Publication from the Climate Collaborative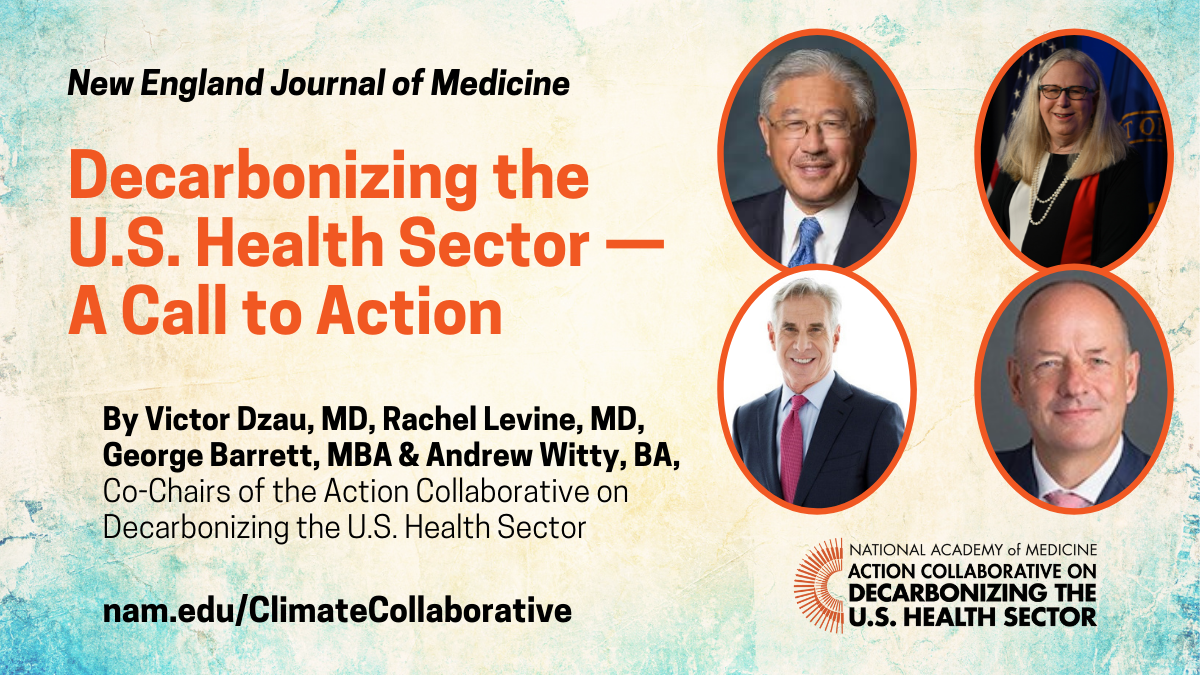 Decarbonizing the U.S. Health Sector — A Call to Action
Nowhere are the effects of climate change manifesting more clearly than in human health. Although many people consider climate change a looming threat, health problems stemming from it already kill millions of people per year. It is well established that rising levels of greenhouse-gas emissions, which cause climate change, also cause or exacerbate myriad health problems. Furthermore, these health threats are not evenly distributed or experienced across geographies or populations: they disproportionately affect the most vulnerable and disadvantaged groups. The climate crisis is thus a public health and equity crisis that, absent concerted action, will continue to pose significant threats to human health.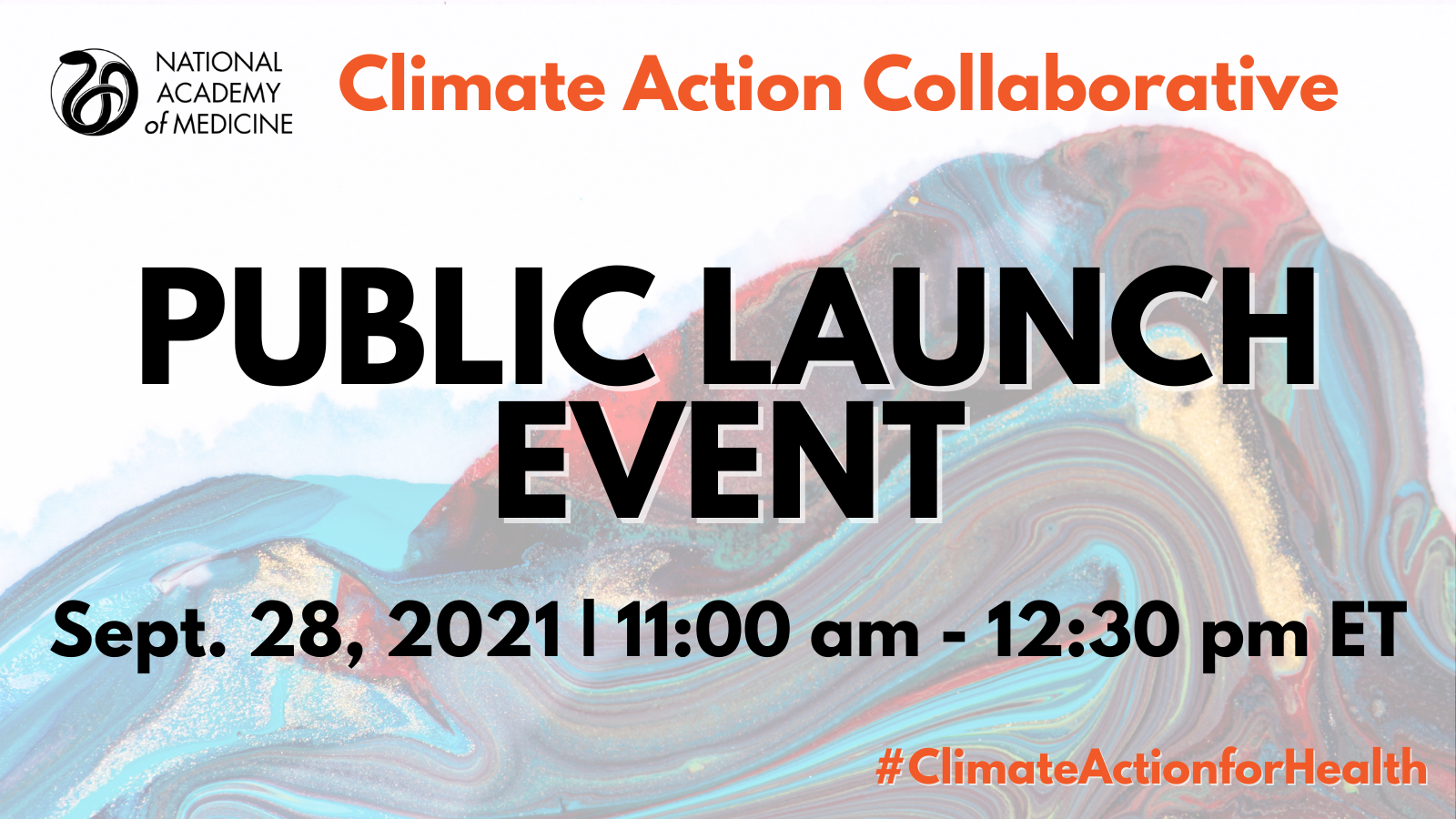 Leadership
Victor Dzau, President, National Academy of Medicine
Rachel Levine, Assistant Secretary for Health, U.S. Department of Health and Human Services
George Barrett, former Chairman and CEO, Cardinal Health
Andrew Witty, CEO, UnitedHealth Group
Sponsors
Burroughs Wellcome Fund
Commonwealth Fund
Kaiser Permanente
Mazzetti
Vizient, Inc.
Staff
Elizabeth Finkelman, Senior Program Officer
Jessica Marx, Program Officer
Bailey Radenbaugh, Senior Program Assistant
Talia Lewis, Communications Associate
Samantha Phillips, Communications Officer