Event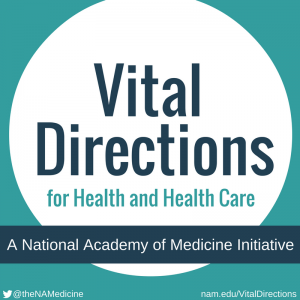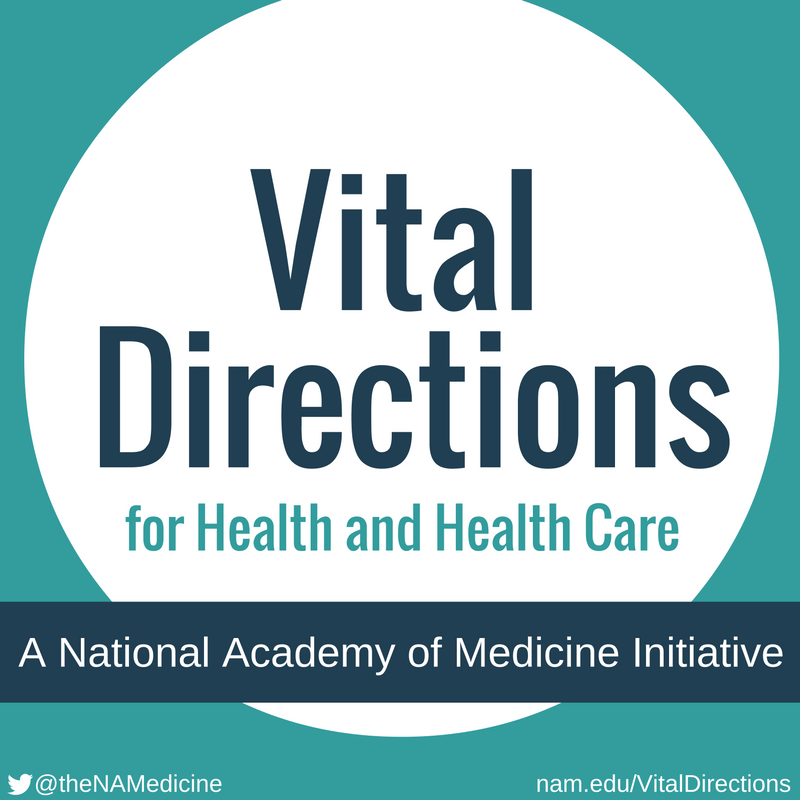 What's next for U.S. health policy? As we look ahead to a new presidential administration, we face not only daunting challenges, but tremendous opportunities. To inform debate and decision making at this critical juncture, the National Academy of Medicine (NAM) launched Vital Directions for Health and Health Care.
Guided by an 18-member steering committee, the NAM commissioned expert papers on 19 priority focus areas for U.S. health policy, to be published this September. Together, these papers will represent the guidance of more than 150 leading researchers, scientists, and policy makers from across the United States.
On September 26, please join us to discuss policy directions proposed in these papers, identify outstanding questions, and explore cross-cutting opportunities. Your feedback will help inform a final publication containing streamlined information and clear priorities for the incoming administration, as well as other policy makers and the public.
For those unable to attend in person or via webcast, submit comments via Twitter using #NAMVitalDx or via e-mail to NAMedicine@nas.edu with subject line "Vital Directions."
Sign up for the Vital Directions listserv for updates and to be notified when the papers are first published.