Vital Directions for Health and Health Care
Discussion Paper Series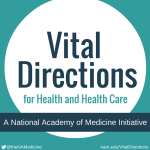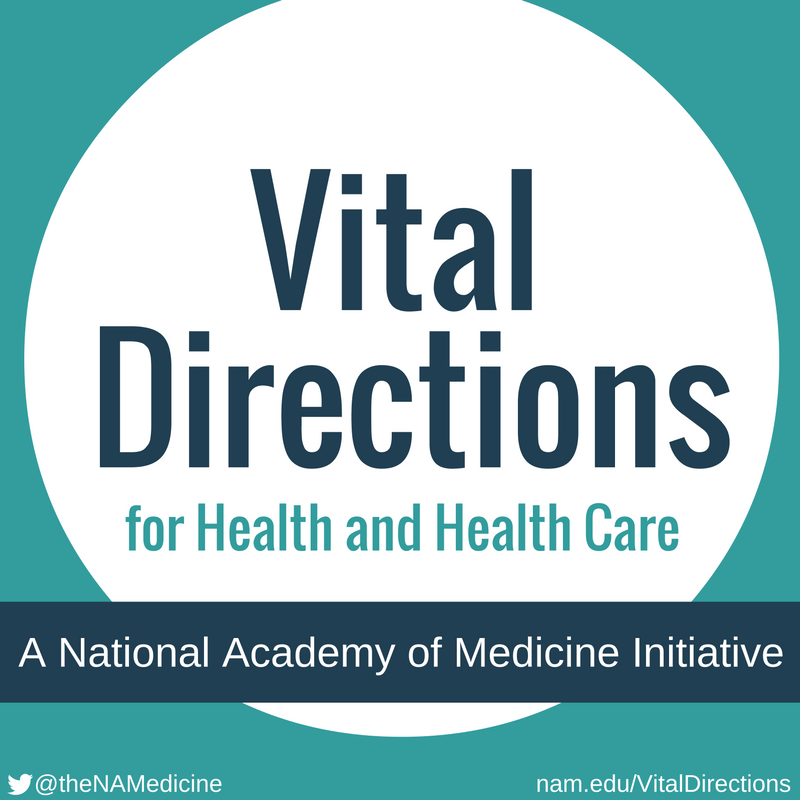 Through the Vital Directions for Health and Health Care Initiative, the National Academy of Medicine called on more than 150 leading researchers, scientists, and policymakers from across the United States to provide expert guidance on 19 priority focus areas for U.S. health policy. The views presented in this discussion paper series are those of the authors and do not represent formal consensus positions of the NAM, the National Academies of Sciences, Engineering, and Medicine, or the authors' organizations.
Learn more: NAM.edu/VitalDirections
Inquiries: Elizabeth Finkelman (efinkelman@nas.edu)
Twitter: #NAMVitalDx
---
Papers in the Vital Directions series are organized around three overarching goals for the United States: better health and well-being; high-value health care; and strong science and technology. Browse the papers by subject below.
Better Health and Well-Being
High-Value Health Care
Strong Science & Technology
Synthesis Discussion Paper