Event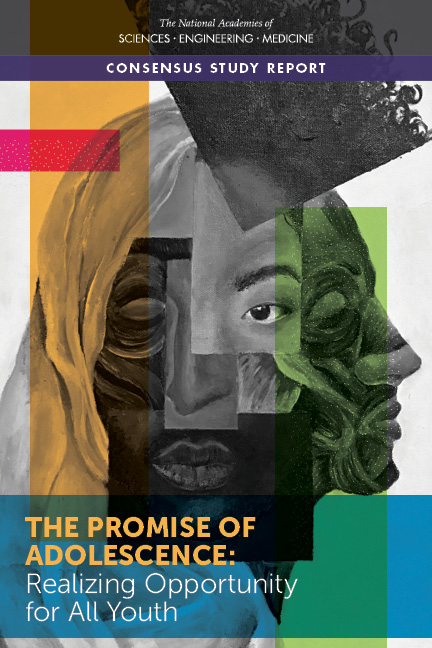 Please join us for a public webinar to learn about the new National Academies' report The Promise of Adolescence: Realizing Opportunity for All Youth. The webinar will include an overview of the study process and discussion of the report's conclusions, recommendations, and key messages.
Speakers will include:
Richard J. Bonnie (Chair), University of Virginia
Anna Aizer, Brown University
Angela Diaz, Mount Sinai Adolescent Health Center
Joanna Lee Williams, University of Virginia
Sign up to receive project updates
Report Sponsors: Funders for Adolescent Science Translation, including the Annie E. Casey Foundation, the Bezos Foundation, the Chan Zuckerberg Initiative, the Ford Foundation, the Hilton Foundation, the Raikes Foundation, the Robert Wood Johnson Foundation, and the National Public Education Support Fund.  
About the Culture of Health Program
The National Academy of Medicine's Culture of Health Program, funded by the Robert Wood Johnson Foundation, is a multiyear collaborative effort to identify strategies to create and sustain conditions that support equitable good health for everyone in America. Since launching, the program released a consensus study on how communities can promote health equity in their local settings, launched three additional consensus studies, held a nationwide community art project, developed a community documentary series, and traveled the country to learn how communities are promoting health equity on the ground. Upcoming activities and tools include an art project inspired by young leaders across the nation, an online resource hub, and additional public workshops.  Learn more >>  


Back to Culture of Health homepage