Event
Unseen Enemy premieres nationwide on CNN on April 7 at 9:00 PM ET. 
Dr. Soka Moses was only two years out of his medical internship when he was put in charge of the Ebola Treatment Unit at one of the largest hospitals in Liberia. One by one, he watched his colleagues die.
Veronica Maria Dos Santos quit her job to care for her youngest son, Joao, who was born with microcephaly as a result of the Zika virus. Now, she's part of a network of Brazilian mothers fighting for the best care for their children.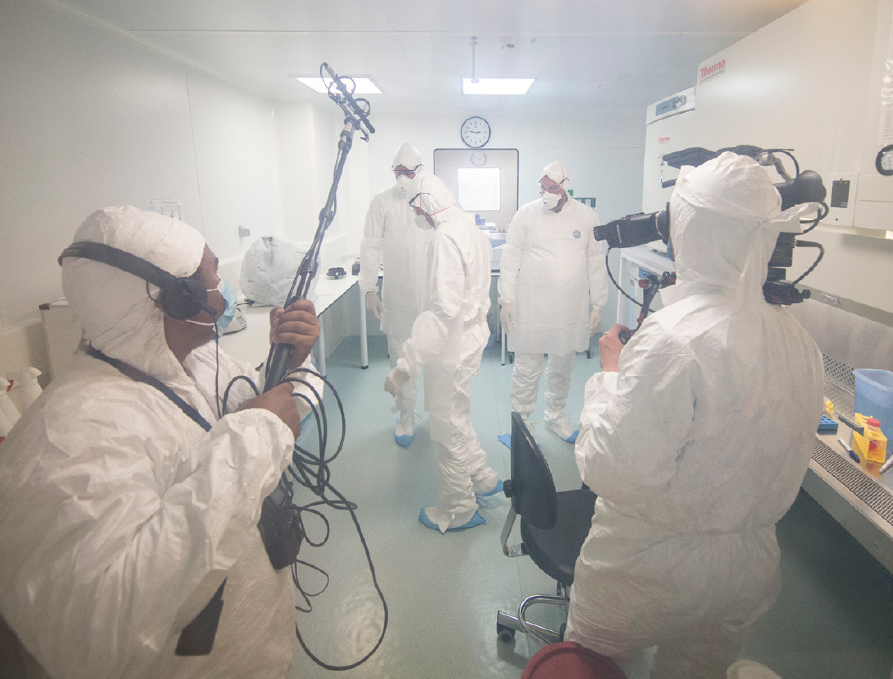 Gwen & Terry Zwanziger, from Minnesota, never expected to lose their 17-year-old daughter, Shannon, to Influenza A in 2014. Now, they want other parents to understand the dangers of America's most common epidemic.
These are stories of ordinary men and women who came face to face with the "unseen enemy"–infectious diseases that threaten our lives and livelihoods no matter who we are or where we live.
Please join the National Academy of Medicine for a special advance screening of Unseen Enemy, a documentary that chronicles the devastating impact of infectious disease through the eyes of Soka, Veronica, Gwen, Terry, and others whose lives or careers have been forever changed by epidemics.
This important and moving film makes the case that we are all on the front lines of global health. As developments like global warming, deforestation, and international travel put us at greater risk than ever before, it has never been more important for all of us to unite against the threat of infectious disease.
The screening will also include a panel discussion moderated by Sanjay Gupta, featuring Nahid Bhadelia, frontline Ebola physician and Director of Infection Control and Response at National Emerging Diseases Laboratory; Anthony Fauci, director of the National Institute of Allergy and Infectious Diseases; Richard Hatchett, CEO, Coalition for Epidemic Preparedness Innovations; Peter Sands, co-chair of the International Commission on a Global Health Risk Framework for the Future, and Janet Tobias, director of Unseen Enemy. Admission is free and a reception will follow the screening.

Sunday, April 2, 2017, 3:00-7:00 p.m. 
NAS Building | 2101 Constitution Avenue, NW | Washington, DC
3:00 p.m.        Opening remarks
3:20                  Documentary feature
5:00                  Panel discussion
5:30                  Reception
Learn more about the film by clicking here.
Registration is required. 
Register
In 2016, the NAM published The Neglected Dimension of Global Security, the report of the international Commission on a Global Health Risk Framework for the Future. The report highlights the essential role of pandemic preparedness in national security and economic stability—a critical but often under-examined dimension of the global conversation post-Ebola. Read the report >>
Related Resources:
Forum on Microbial Threats
Forum on Drug Discovery, Development, and Translation
Forum on Medical and Public Health Preparedness for Disasters and Emergencies

Unseen Enemy is a CNN Films, ARTE/WDR, Sierra Tango & Vulcan Productions film.
To learn more, please visit TakesAllofUs.com.