Event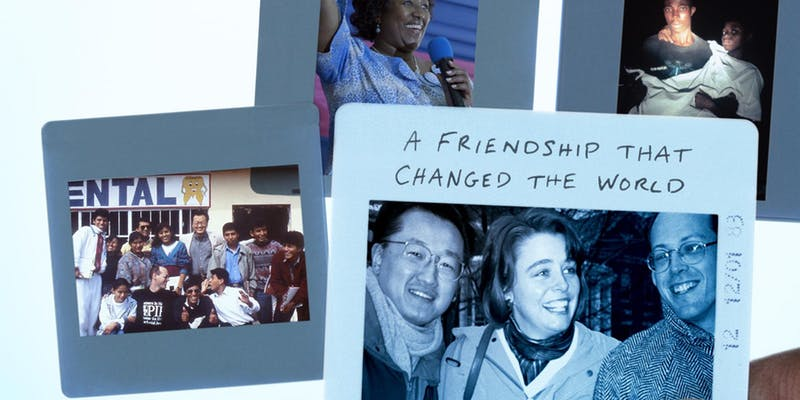 Join the National Academy of Medicine for a free screening of the critically acclaimed documentary Bending the Arc, followed by an expert panel discussion.
About the Film
The arc of the moral universe is long, but it bends toward justice. They bent it faster.
Dr. Paul Farmer, Dr. Jim Yong Kim, activist Ophelia Dahl, Todd McCormack, and investor Thomas White began a movement in the 1980s that changed global health forever. Bending the Arc tells their story.
In 1983, three young people barely out of their teens began a public health revolution by treating patients who had been abandoned by the health establishment. The community health model they developed to treat diseases like tuberculosis & HIV/AIDS has saved millions of lives in the developing world. Their fight for universal health equity became a global battle in the highest halls of power for the right to health for all.
Reaching far beyond the issue of health care, Bending the Arc shows how moral imagination, strategy, and sheer will together can change the trajectory of the world, bending the arc of the moral universe closer to justice.
Panel Discussion
What do the film's inspiring lessons mean for today's challenges? Please stay for a conversation about how we can bolster leadership and investment to conquer pressing global threats like famine, refugee crises, and pandemic disease.
Panelists:
Alishya Mayfield, Senior Clinical Advisor, Partners in Health (Moderator)
Ambassador Deborah Birx, Coordinator of the United States Government Activities to Combat HIV/AIDS and U.S. Special Representative for Global Health Diplomacy
Joanne Carter, Executive Director, RESULTS
Anthony Fauci, Director, National Institute of Allergy and Infectious Disease
Jim Yong Kim, President, World Bank Group
Agenda
3:30 pm | Opening remarks by Victor J. Dzau, President of the National Academy of Medicine
3:35 | Screening of Bending the Arc
5:20 | Panel discussion
6:15 | Adjourn