Distinguished Nurse Scholar-in-Residence Program
The NAM/AAN/ANA/ANF Distinguished Nurse Scholar-in-Residence program is designed to assist outstanding nurse leaders to play a more prominent role in health policy development at the national level. The program seeks individuals who have the capacity and skills to bring issues of special interest in nursing to greater public understanding and policy attention. As part of the program, the scholar is asked to produce a policy-oriented paper based on her/his area of special interest or become actively involved in a National Academies study related to his/her area of expertise.
The program, initiated in 1992, is supported by the American Academy of Nursing, the American Nurses Association, and the American Nurses Foundation and conducted by the NAM. Each year, one senior nurse scholar is selected from an eligible institution or organization to come to Washington to participate in 1-year program of orientation and work at the National Academies of Sciences, Engineering, and Medicine.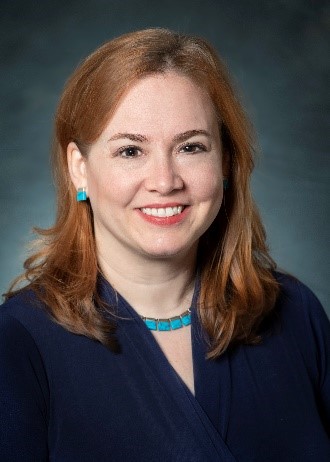 Allison Squires, PhD, RN, FAAN
2019-2020 Distinguished Nurse Scholar-in-Residence
Allison Squires, PhD, RN, FAAN, is a global health workforce capacity-building researcher with a special interest in improving immigrant and refugee health outcomes. To date, she has led or participated in studies covering 34 countries, with current active projects taking place in Mexico, Uganda, and the Czech Republic. Her methods expertise lies in cross-language research, both qualitative and quantitative. She recently completed an Agency for Health Care Research and Quality funded R01 level study that examined how language barriers affect home health care outcomes. That study was the first to find how a patient's language preference affects their risk for adverse outcomes and how organizations respond to mitigate those risks. Dr. Squires has consulted with the Migration Policy Institute and the World Bank on nursing and health workforce issues and produced several major policy analyses with their teams. A prolific writer, Dr. Squires has authored over 150 publications including 100 in peer-reviewed journals. She serves as an Associate Editor for the International Journal of Nursing Studies (the top-ranked nursing journal in the world), the Research Editor for the Journal of Nursing Regulation, and as an Academic Editor for PLoS One. Prior to entering academia full time, Dr. Squires worked as a staff nurse in solid organ transplant and as a staff educator for 11 years in the US healthcare system. She is currently accepting PhD students and/or post-doctoral fellows/associates with interests in the following areas: 1) global health, 2) migration & immigrant health, and 3) health services research
Past Scholars
2018
Lori Trego, PhD, CNM, FAAN
2017
Tener Goodwin Veenema, PhD, MPH, MS, RN, FAAN
2015
Suzanne Bakken, PhD, RN, FAAN, FACMI
2014
Sally Cohen, PhD, RN, FAAN
2013
Beatrice J. Kalisch, PhD, RN, FAAN
2012
Marla E. Salmon, ScD, RN, FAAN
2010
Pamela F. Cipriano, PhD, RN, FAAN
2009
Julie A. Fairman, PhD, RN, FAAN
2008
Mary E. Evans, RN, PhD, FAAN
2007
Carolyn Williams, PhD, RN, FAAN
2006
Ada Sue Hinshaw, PhD, RN, FAAN
2005
Jacquelyn C. Campbell, PhD, RN, FAAN
2004
Veronica D. Feeg, PhD, RN, FAAN
2003
Angela Barron McBride, PhD, RN, FAAN
2002
Bonnie M. Jennings, DNSc, RN, FAAN
2000
Virginia Tilden, PhD, RN, FAAN
1998
Judith B. Krauss, MSN, RN, FAAN
1996
Nancy E. Reame, PhD, RN, FAAN
1993
Connie Curran, EdD, RN, FAAN
Program Administration
The NAM administers this program with support from AAN, ANA, and ANF.  Inquiries should be directed to:
Gregg S. Margolis, PhD
Director
Health Policy Fellowships and Leadership Programs
National Academy of Medicine
500 Fifth Street, NW
Washington, DC 20001
Phone: (202) 334-1506
Email: gmargolis@nas.edu