Announcing the 2021-22 NAM Scholars in Diagnostic Excellence!
The National Academy of Medicine has selected 10 inaugural scholars for 2021. Read more>>
Program Description
Funded by the Gordon and Betty Moore Foundation, this collaborative program with the Council of Medical Specialty Societies (CMSS) supports up to 10 scholars in a one-year, part-time remote experience to enhance the scholars' knowledge and skills in diagnostic quality and safety, and accelerate their career development in becoming national leaders in the field.  Scholars will build upon the work of the 2015 National Academies of Sciences, Engineering, and Medicine (the National Academies) consensus report, Improving Diagnosis in Health Care, and propose the implementation of programs that will improve diagnosis and reduce diagnostic errors at the national level.
An NAM-appointed advisory committee will select scholars who are interested in focusing on diagnosis-related work from a broad range of disciplines and professions — including physicians, advanced practice clinicians, quality experts, informaticians, and researchers. Beginning in July 2021, scholars participate in a structured online curriculum, cohort learning activities, and professional networking opportunities through the NAM and CMSS. In addition, each scholar will be matched with a personal mentor who can provide subject matter/technical expertise for the work of the scholar and/or professional guidance to the scholar.
Each scholar will receive a stipend of $35,000 that can be used towards salary offset, support for specific research efforts related to diagnostic excellence, and various program-related activities. Each scholar will also receive an additional $5,000 to cover domestic travel expenses for program-related activities.
Advisory Committee
Carolyn Clancy, MD (co-chair) | Acting Deputy Secretary of Veterans Affairs, U.S. Department of Veterans Affairs
Clyde Yancy, MD, MSc (co-chair) | Vice Dean, Diversity & Inclusion, Magerstadt Professor of Medicine, Professor of Medical Social Sciences, Chief, Division of Cardiology, Northwestern University Feinberg School of Medicine
Pascale Carayon, PhD | Leon and Elizabeth Janssen Professor, College of Engineering, University of Wisconsin-Madison
Tejal Gandhi, MD, MPH | Chief Safety and Transformation Officer, Press Ganey Associates LLC
Mark Graber, MD | Senior Fellow, RTI International
Clifford Hudis, MD, FACP, FASCO | Chief Executive Officer, American Society of Clinical Oncology
Clifford Ko, MD | Professor of Surgery and Vice Chair, UCLA Department of Surgery, West Los Angeles VA Medical Center
David Larson, MD, MBA | Professor and Vice Chair, Education and Clinical Operations, Department of Radiology, Stanford University School of Medicine
Kimberly Manning, MD, FACP, FAAP | Professor of Medicine and Associate Vice Chair of Diversity, Equity, and Inclusion, Emory University
Kathryn McDonald, PhD | Bloomberg Distinguished Professor of Health System, Johns Hopkins University
Vikas Saini, MD | President, Lown Institute
Robert Wachter, MD | Holly Smith Distinguished Professor and Chair, Department of Medicine, University of California, San Francisco
Karen Cosby, MD (non-voting ex officio) | Program Officer, Gordon and Betty Moore Foundation
Helen Burstin, MD, MPH (non-voting ex officio) | Chief Executive Officer, Council of Medical Specialty Societies (CMSS)
Eligibility
The program seeks exceptional individuals who:
Have earned a doctoral degree* in a relevant discipline and completed all post-graduate training
Have confirmation from academic department, health system, or equivalent that they have— and can dedicate— sufficient time to participate in the NAM Scholars' program activities and complete their proposed program in the allotted time
*M.D., D.O., Ph.D., D.N.P., Dr.P.H., etc.
Selection Criteria
Scholars will be selected by an NAM-appointed advisory committee through a national competition on basis of:
Record of relevant professional accomplishments and demonstrated leadership in the applicant's field
Potential to advance diagnostic excellence and make significant contributions at the national level to reduce diagnostic errors that lead to patient harm
The quality and feasibility of the applicant's program proposal
A clear plan for evaluation, dissemination, and implementation of the applicant's proposed program where applicable (e.g., institution, care setting, professional society)
 Strong preference will be given to candidates whose proposed program objectives advance specific recommendations of the 2015 National Academies report, Improving Diagnosis in Health Care.
Application Materials
A complete application packet must be submitted electronically through the online application system and will include the following documents:
Applicant form
A brief bio (no more than 1 page) and an up-to-date CV
A letter of support from the applicant's institution or specialty/professional society describing the assistance for implementation and/or dissemination of the applicant's proposal they intend to provide
At least one (1) letter of reference from individual(s) who can attest to the applicant's professional achievements, demonstrated leadership and scholarship, contributions to his/her specialty/discipline, and potential for leadership in diagnostic excellence or to drive diagnostic excellence
A detailed program proposal intended to improve clinical diagnosis (no more than 3 pages), which includes:

A one- to two-paragraph proposal summary within the 3-page limit
Background; proposed solution/implementation; objectives; proposed activities; proposed outcomes; evaluation, dissemination and implementation plan; and specific reference to how it relates to or forwards a National Academies recommendation for improving diagnosis, as noted above
 While the proposal may be part of a larger effort, the applicant's proposed program must have a deliverable that is achievable within the time frame and financial resources of the program.
The 2021-22 Call for Applications is now closed. The 2022-23 Call for Applications will open in January 2022.
Program Timeline
January 2022 | CFA opens
January & February 2022 | Applicant informational sessions are held
March 2022 (3pm ET) | CFA closes
April 2022 | Selection of finalists is made
May 2022 | Announcement of the scholars is made
July 2022 | Scholars begin the program participation
October 2022 | Scholars are introduced to the Membership at the NAM Annual Meeting
Program Administration
Inquiries about the NAM Scholars in Diagnostic Excellence program should be directed to:
Yumi Phillips
Program Officer
Health Policy Fellowships and Leadership Programs
National Academy of Medicine
500 Fifth Street, NW
Washington, DC 20001
Phone: (202) 334-1506
Email: yphillips@nas.edu / NAM.Scholars@nas.edu
Sign up to join our mailing list and be among the first to hear about our latest publications, new event, and our newest initiatives.

The Gordon and Betty Moore Foundation fosters path-breaking scientific discovery, environmental conservation, patient care improvements and preservation of the special character of the Bay Area.  Visit Moore.org or follow @MooreFound on Twitter.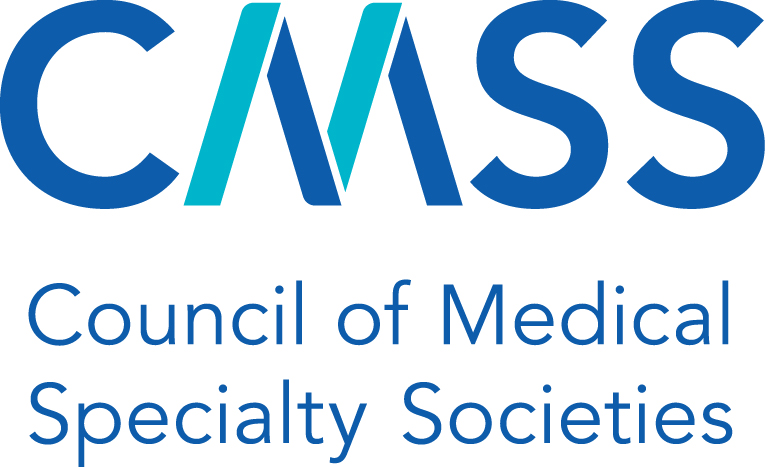 The Council of Medical Specialty Societies (CMSS) is a coalition of 45 specialty societies representing more than 800,000 physicians across healthcare. Representing every specialty, from primary care to surgery, CMSS catalyzes improvement across specialties through convening, collaborating, and collective action.