Emerging Leaders in Health and Medicine Scholars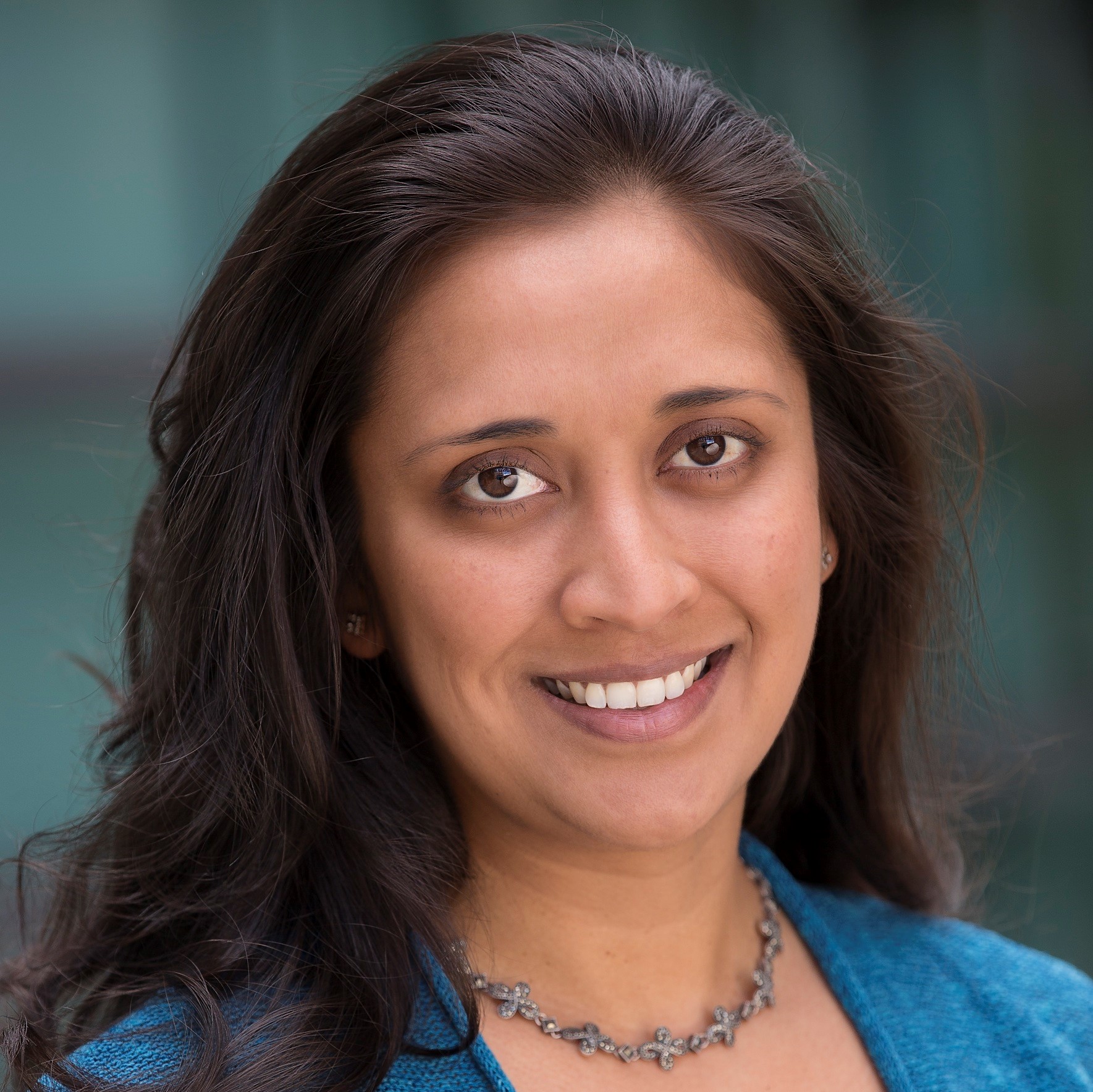 Ami S. Bhatt, MD, PhD
Assistant Professor of Medicine (Hematology, BMT) and Genetics; Director of Global Oncology, Center for Innovation in Global Health, Stanford University
Bio
Ami Bhatt is a physician-scientist with a strong interest in microbial genomics and metagenomics. She received her MD and PhD from the University of California, San Francisco. She then carried out her residency and fellowship training at Harvard's Brigham and Women's Hospital and Dana-Farber Cancer Institute, and served as Chief Medical Resident from 2010-2011. She joined the faculty of the Departments of Medicine (Divisions of Hematology and Blood & Marrow Transplantation) and Genetics at Stanford University in 2014 after completing a post-doctoral fellowship focused on genomics at the Broad Institute of Harvard and MIT. Prof. Bhatt has received multiple awards for her academic scholarship including the Chen Award of Excellence from the Human Genome Organisation (HUGO).
Her team's research program seeks to illuminate the interplay between the microbial environment and host/clinical factors in human diseases. Her translational laboratory develops and applies novel molecular and computational tools to study strain level dynamics of the microbiome, to understand how microbial genomes change over time and predict the functional output of microbiomes. These innovations facilitate much improved (1) measurement of the types and functions of microbes in patients with non-communicable diseases, (2) understanding how microbes communicate with one another and with human cells using small proteins, and (3) testing of the impact of microbially targeted interventions in clinical trials.
In addition to carrying out research at Stanford University, Prof. Bhatt has active collaborations worldwide including in Nigeria and South Africa. She is committed to ensuring that advances in research touch the lives of individuals in all income settings–and thus, in her spare time, enjoys volunteering for the nonprofit she co-founded, Global Oncology and serves as the Director for Global Oncology for Stanford'sCenter for Innovation in Global Health.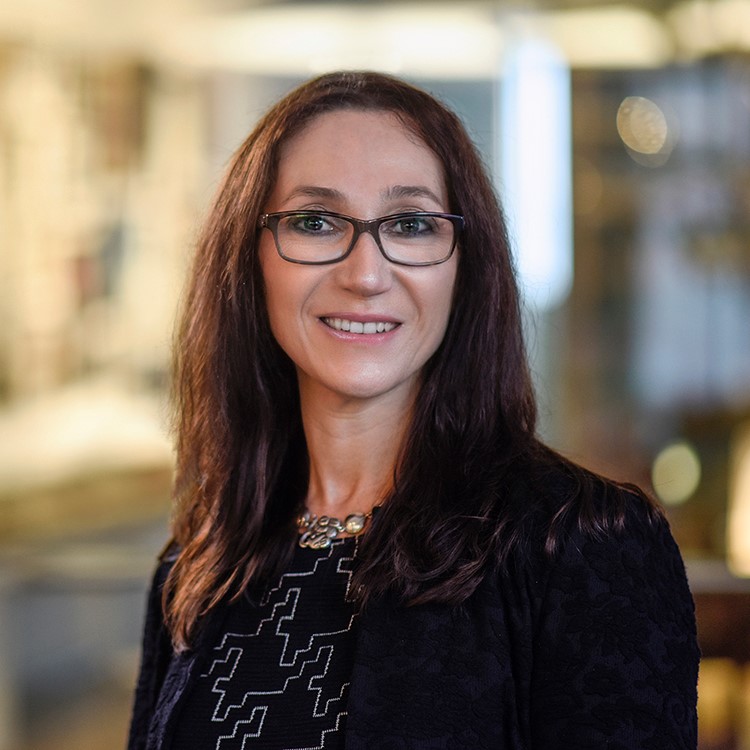 Maria Elena Bottazzi, PhD
Associate Dean, National School of Tropical Medicine Professor, Pediatric Tropical Medicine & Molecular Virology & Microbiology Baylor College of Medicine
Bio
Dr. Maria Elena Bottazzi, Associate Dean of the National School of Tropical Medicine and Professor in Pediatrics and Molecular Virology and Microbiology at Baylor College of Medicine, is an internationally-recognized vaccinologist and global health advocate. As Co-director of Texas Children's Hospital Center for Vaccine Development, she has more than two decades of experience in applying a product development partnership (PDP) model to build sustainable global biotechnology capacity and training programs that have successfully transitioned NTD vaccines from bench to clinic. Her philosophy is to engage, motivate and empower young scientists to build strong networks and contribute to scientific and global health effectiveness. As a global thought-leader she has received national and international highly regarded awards,has more than 120 scientific papers and participated in more than 200 conferences worldwide. She is a Fellow of the American Society of Tropical Medicine and Hygiene (ASTMH), the Hedwig van Ameringen Executive Leadership in Academic Medicine (ELAM), the Leshner Leadership Institute Public Engagement (Infectious Diseases) of the American Association for the Advancement of Science (AAAS) and a Sr. Fellow of the American Leadership Forum (ALF). Currently, she is also a committee member to the National Academy of Sciences, Engineering, and Medicine for the Stronger Food and Drug Regulatory Systems Abroad consensus study. Dr. Bottazzi has a bachelor's degree in Microbiology and Clinical Chemistry from the National Autonomous University in Honduras, and a doctorate in Molecular Immunology and Experimental Pathology from the University of Florida. Her post-doctoral training in Cellular Biology was completed at University of Miami and Pennsylvania.
Paul P. Christopher, MD
Assistant Professor of Psychiatry and Human Behavior, Brown University
Bio
Paul P. Christopher, MD, is an Assistant Professor of Psychiatry & Human Behavior at the Warren Alpert Medical School of Brown University. His scholarship focuses on ethical issues central to biomedical research and public health policy, with a particular focus on justice-involved and other vulnerable populations. Through a Mentored Career Development Award (K23) from the National Institute on Drug Abuse (NIDA), he identified a number of urgent and under-recognized problems that exist in modern prison research. As a Greenwall Faculty Scholar in Bioethics, he is currently translating those findings into an ethical framework and tool to guide investigators and institutional review boards in the ethical planning and conduct of clinical research with prisoners. He is also principal investigator on a NIDA-funded study of civil commitment for opioid use disorder. A graduate of Wesleyan University, Dr. Christopher received his medical degree from the University of Massachusetts Medical School (UMMS) and residency training in psychiatry at Brown. He completed fellowships in Medical Ethics at Harvard Medical School and Forensic Mental Health Research and Policy at UMMS. His work has been published in a wide range of academic journals and newspapers including the New York Times and Washington Post.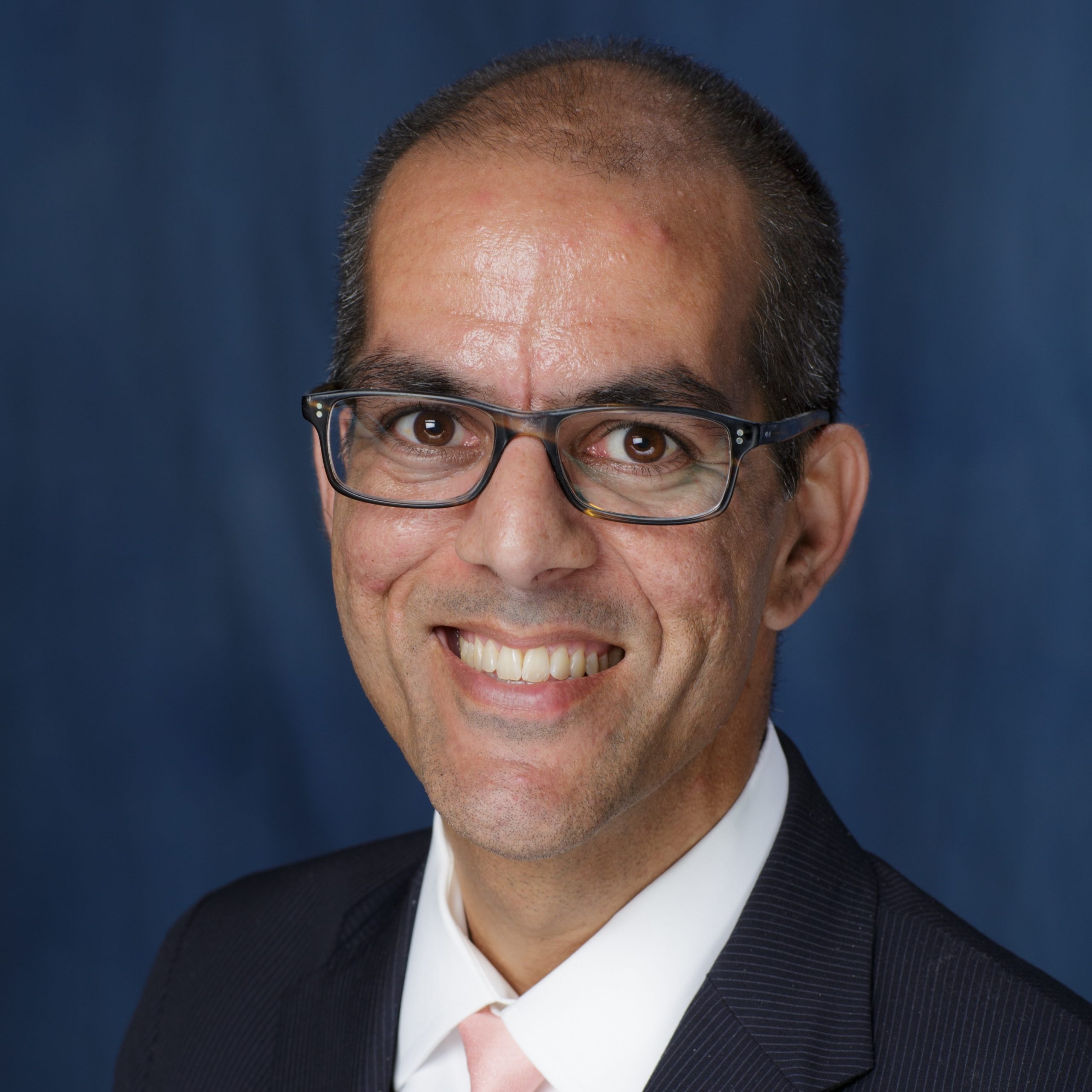 Christopher R. Cogle, MD
Professor of Hematology and Oncology, University of Florida
Bio
Christopher R. Cogle, M.D. is a physician, scientist, and professor of hematology and oncology at the University of Florida. Through mentored career awards from the National Institutes of Health(NIH K08) and the American Society of Clinical Oncology, he discovered that adult blood stem cells make blood vessels. He used that discovery to invent and patent new therapeutics for patients with blood cancers and cardiovascular diseases. He has been named a Top 10 Young Stem Cell Scientist by the British Council, a Scholar in Clinical Research by The Leukemia & Lymphoma Society, and his clinic has been designated a Center of Excellence by The Myelodysplastic Syndromes Foundation. He founded two startup companies, CancerPOP and addon, based on his inventions. Civic engagement is a priority for Dr. Cogle beginning in his early days in Scouting. He is currently a Den Leader in his children's Cub Scout Pack. He has produced two documentaries–"The Gap" and "A Narrow Catch"–that shed light on systemic injustices in the American health system. Dr. Cogle led the State of Florida's effort in crafting and implementing the Florida Cancer Plan, as elected Chairperson of the Florida Cancer Control and Research Advisory Council. As a National Academy of Medicine Emerging Leader in Health and Medicine Scholar, Dr. Cogle will expand his health policy efforts by focusing on national and international challenges in health promotion, disease prevention, and disease control.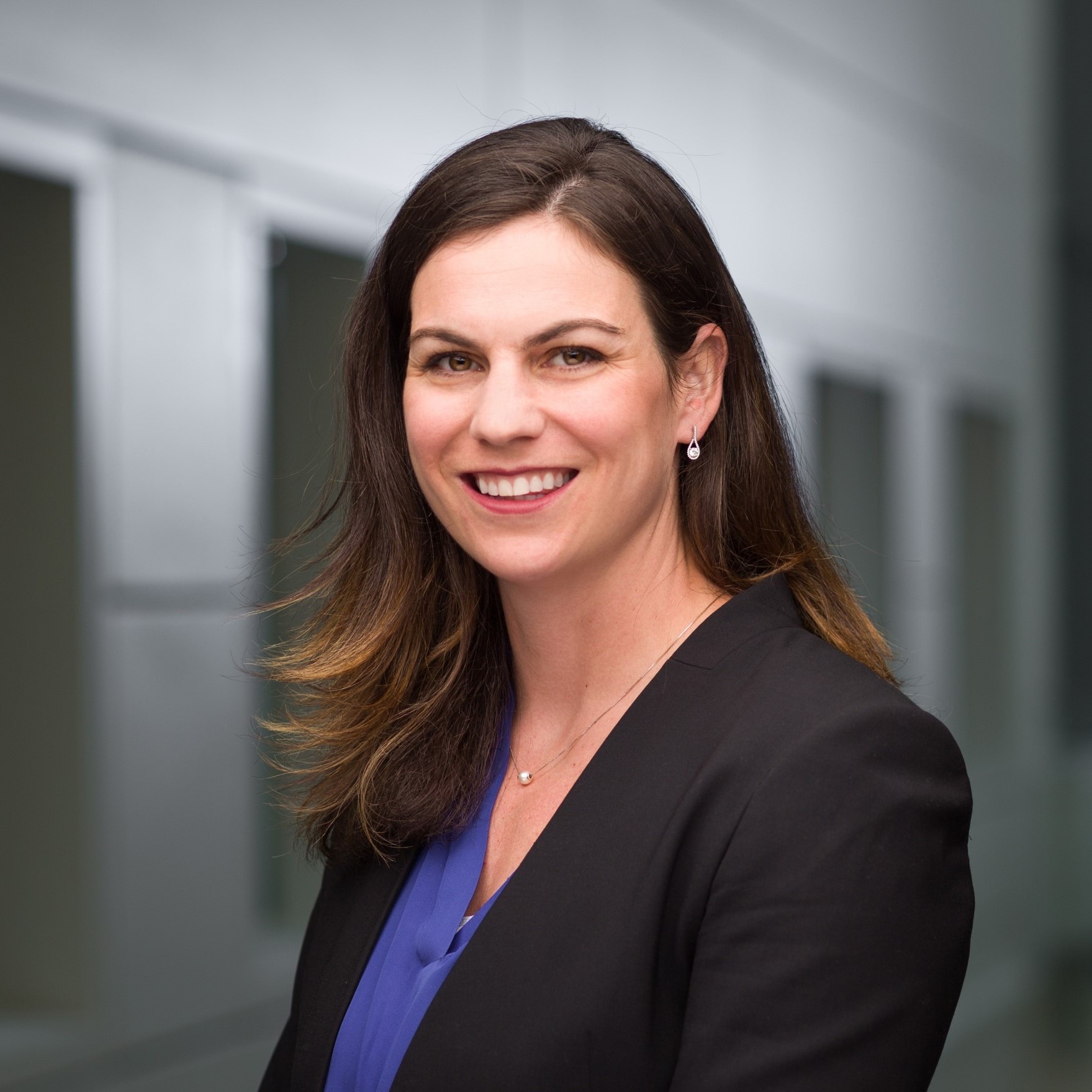 Carrie H. Colla, PhD
Associate Professor, The Dartmouth Institute for Health Policy & Clinical Practice, Geisel School of Medicine at Dartmouth
Bio
Dr. Carrie Colla is an Associate Professor of The Dartmouth Institute for Health Policy and Clinical Practice at the Geisel School of Medicine. A health economist, Dr. Colla focuses on provider payment, health insurance markets, and insurance benefit design. Her work is aimed at improving the quality, accessibility, and cost of health care. Colla's investigator-initiated research is dedicated to examining health system performance and the effectiveness of payment and delivery system reforms, including accountable care organizations. Her empirical studies include the effects of changes in Medicare reimbursement for physicians and institutional providers on vulnerable patient populations; the prevalence and drivers of low-value health care services; and labor market effects of health insurance expansions, among others. In 2017-2018 Dr. Colla participated in the Robert Wood Johnson Health Policy Fellowship, with placements in the House of Representatives and the Center for Medicare and Medicaid Innovation. Colla received her undergraduate degree from Dartmouth College, and her MA in economics and PhD in health policy from the University of California, Berkeley.
Adaeze Enekwechi, PhD, MPP
President, Impaq, LLC
Bio
Adaeze Enekwechi is the President of Impaq, LLC and its subsidiaries including Impaq International, Maher and Maher, and ASCEND. She provides strategic oversight of all research, technical assistance, and technology services across all program areas including healthcare, workforce development, social programs, education, and international development.
Most recently, Dr. Enekwechi was a Vice President at McDermott+Consulting, and before that served as the Associate Director for Health Programs at the White House Office of Management and Budget (OMB) under President Barack Obama. As the federal government's chief health care budget official, she provided budget, policy, management, and regulatory oversight for over $1 trillion in spending on a range of federal programs including Medicare, Medicaid, insurance marketplaces, the CMS Innovation Center, and for a number of agencies including CMS, the Office of the National Coordinator for Health Information Technology, National Institutes of Health, the Food and Drug Administration, and Centers for Disease Control and Prevention.
At the OMB, Dr. Enekwechi managed the review and approval of major CMMI reform proposals, as well as MACRA/Quality Payment Program rulemaking. She also managed OMB processes for reviewing several FDA policies, Medicaid negotiations, Zika and other public health funding requests. Dr. Enekwechi is highly experienced with the Affordable Care Act (ACA) implementation, playing a key role in driving ACA budget, policy, strategy and operational coordination with various agencies, including the Department of Treasury, the Internal Revenue Service, and the Office of Personnel Management, among others.
Dr. Enekwechi was previously a Managing Consultant at the Lewin Group where she specialized in health policy evaluation, Medicare and Medicaid payment policies, and quality measurement. She also worked at the Medicare Payment Advisory Commission, and the Congressional Budget Office. Dr. Enekwechi completed a BA at the University of Iowa, an MPP at the American University, and a PhD in Health Services and Policy from the University of Iowa. Her research area focused on the use of long-term care services among older adults. She completed postdoctoral training at the University of Chicago, School of Medicine. Dr. Enekwechi is also a Research Associate Professor of Health Policy and Management at the Milken Institute School of Public Health at George Washington University, and a Visiting Professor at Meharry Medical College.
Oluwadamilola "Lola" Fayanju, MD, MA, MPHS
Assistant Professor of Surgery, Duke University
Bio
Dr. Fayanju is an Assistant Professor of Surgery and (effective July 1, 2019) of Population Health Sciences in the Duke University School of Medicine, Associate Director for Disparities & Value in Healthcare with Duke Forge, Surgical Lead for the Inflammatory Breast Cancer (IBC) clinic in the Duke Cancer Institute, and Director of the Durham VA Breast Clinic. She received both her undergraduate degree in History and Science and an MA in Comparative Literature from Harvard. She received her MD and a master of population health sciences (MPHS) from Washington University in St. Louis, where she also completed her residency in General Surgery. She completed fellowship training in Breast Surgical Oncology at The University of Texas MD Anderson Cancer Center.
She is an academic breast surgeon who conducts health services research focused on addressing disparities in breast cancer outcome and treatment, optimizing management of aggressive breast cancer variants such as IBC, and enhancing the quality and efficiency of breast cancer care delivery using the principles of value-based health care.
In 2017, Fayanju was awarded a Duke CTSA KL2 Career Development Award (CDA) to support her research, and she is the 2019 recipient of the American College of Surgeons/American Society of Breast Surgeons Health Policy And Management Scholarship. Her work has previously been recognized with receipt of two Conquer Cancer Merit Awards from the American Society of Clinical Oncology (ASCO) and has been published in a variety of journals including Annals of Surgery, Annals of Surgical Oncology, Cancer, and JAMA Surgery.
Jordan Green, PhD
Professor of Biomedical Engineering, Johns Hopkins University
Bio
Jordan J. Green is a Professor of Biomedical Engineering, Oncology, Ophthalmology, Neurosurgery, Chemical & Biomolecular Engineering, and Materials Science & Engineering, at the Johns Hopkins University School of Medicine. He is also an associate researcher of the Institute for NanoBioTechnology and co-founder and associate director of the Translational Tissue Engineering Center at JHU. Dr. Green received his B.S. in biomedical engineering and in chemical engineering from Carnegie Mellon University in 2003 and completed his PhD in biological engineering from the Massachusetts Institute of Technology in 2007.  Subsequently, Dr. Green was a postdoctoral associate at MIT in chemical engineering from 2007-2008. Dr. Green is also the CTO and co-founder of the Baltimore biotech startup company, AsclepiX Therapeutics and a Fellow of the American Institute for Medical and Biological Engineering. His work has resulted in the publication of over 90 papers and he has received numerous awards including the American Institute of Chemical Engineers Allan Colburn Award, the Biomedical Engineering Society Rita Schaffer Award, the American Society for Gene & Cell Therapy Outstanding New Investigator Award, the Tissue Engineering and Regenerative Medicine Young Investigator Award, the Presidential Early Career Award for Scientists and Engineers, and was named by Popular Science as one of the "Brilliant Ten."  Dr. Green's main research interests are in creating biomaterials and nanobiotechnology to engineer cells and develop advanced therapeutics.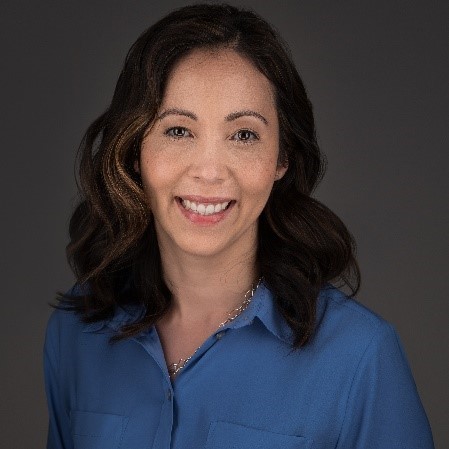 Marcia Haigis, PhD
Professor of Cell Biology, Harvard Medical School
Bio
Marcia C. Haigis obtained her Ph.D. in Biochemistry from the University of Wisconsin in 2002. She performed postdoctoral studies at MIT studying mitochondrial sirtuins and metabolism. In 2006, Dr. Haigis joined the faculty of Harvard Medical School, where she is currently a Professor in the Department of Cell Biology. Dr. Haigis is an active member of the Paul F. Glenn Center for the Biology of Aging and the Ludwig Center at Harvard Medical School. Her research aims to: 1) identify molecular mechanisms by which mitochondria respond to cellular stress and 2) elucidate how these cellular mechanisms contribute to aging and age-related diseases, such as cancer. The Haigis lab has made key contributions to our understanding of metabolic reprogramming in cancer, including a role for prolyl hydroxylase 3 in the control of fat oxidation in leukemia and metabolic recycling of ammonia to generate amino acids important for tumor growth. Dr. Haigis has received a Brookdale Leadership in Aging Award, the Ellison Medical Foundation New Scholar Award and an American Cancer Society Research Scholar Award.
Kelli Stidham Hall, PhD, MS
Associate Professor, Heilbrunn Department of Population & Family Health, Mailman School of Public Health, Columbia University; Associate Professor, Rollins School of Public Health, Emory University
Bio
Dr. Kelli Stidham Hall is an Associate Professor in the Heilbrunn Department of Population & Family Health at Columbia University's Mailman School of Public Health and adjunct Associate Professor with tenure at Emory University's Rollins School of Public Health. She completed her PhD from Columbia University, a postdoctoral fellowship at Princeton University, and a NIH "BIRCWH" K12 Faculty Career Development Award at the University of Michigan. She is the Founding Director and Principal Investigator of the Center for Reproductive Health Research in the SouthEast (RISE) at Emory. Dr. Hall's NIH-and foundation-funded program uses biosocial and multi-level frameworks and interdisciplinary methods to study the social determinants of reproductive health and health disparities in the U.S. and Africa. One major research theme entails evaluating the effects of policies and other macrosocial factors on family planning service delivery, access to care and outcomes. Her >15 years of clinical experience as a primary care advanced practice nurse informed her other theme focused on understanding and addressing interrelationships between reproductive, mental and behavioral health and social wellbeing during adolescence and young adulthood. She serves on the Board of Directors of the Society for Family Planning; Editorial Board of Contraception journal; Executive Committee of the National Medical Committee of Planned Parenthood Federation of America, and formerly as Section Counselor for APHA's Population, Sexual and Reproductive Health (PSRH) Section. Dr. Hall was awarded APHA PSRH's Outstanding Young Professional and the Society of Adolescent Health and Medicine's Robert DuRant Statistical Rigor and Scientific Innovation in Adolescent Health Research Award.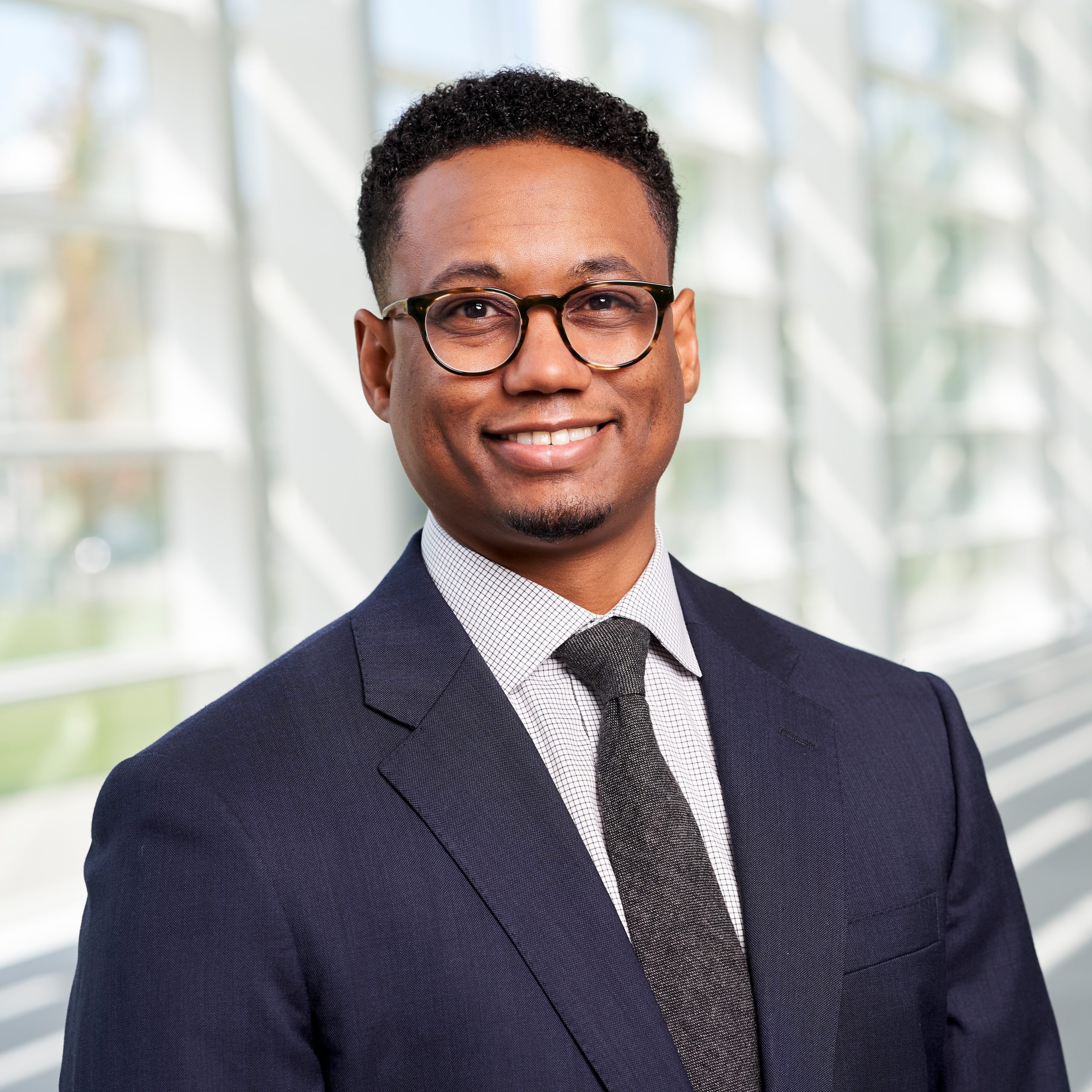 Ronald L. Hickman, Jr., PhD, RN, ACNP-BC, FNAP, FAAN
The Ruth M. Anderson Endowed Chair and Associate Dean for Research, Frances Payne Bolton School of Nursing, Case Western Reserve University
Bio
Ronald Hickman is the inaugural Ruth M. Anderson Endowed Chair and Associate Dean for Research at the Frances Payne Bolton School of Nursing at Case Western Reserve University (CWRU). He is a registered nurse and a board-certified acute care nurse practitioner who has provided postoperative care for critically ill patients and their families. As a nurse scientist, Dr. Hickman is nationally known for his pioneering work focused on technology-based solutions to improve chronic disease self-management and end-of-life care. His innovative work integrates knowledge from several disciplinary domains to develop technologies and understand biobehavioral mechanisms that influence how patients and their families make decisions and manage their health or an acute illness. He is currently the principal investigator for an NIH-funded clinical trial evaluating the effects of a decision support technology for family members of critically ill patients posed with end-of-life care decisions.
Dr. Hickman received his PhD in nursing science from CWRU and completed a 4-year career development award (KL2) in multidisciplinary clinical and translational research at CWRU's School of Medicine. Dr. Hickman's scholarship has garnered numerous regional and national awards from research and professional societies, such as distinguished scientist awards and recognition for his efforts to enhance diversity and inclusion in nursing. He is committed to mentoring others and has received his university's highest honors for excellence in mentoring undergraduates and graduate students. Dr.Hickman is an elected fellow of the National Academies of Practice and the American Academy of Nursing.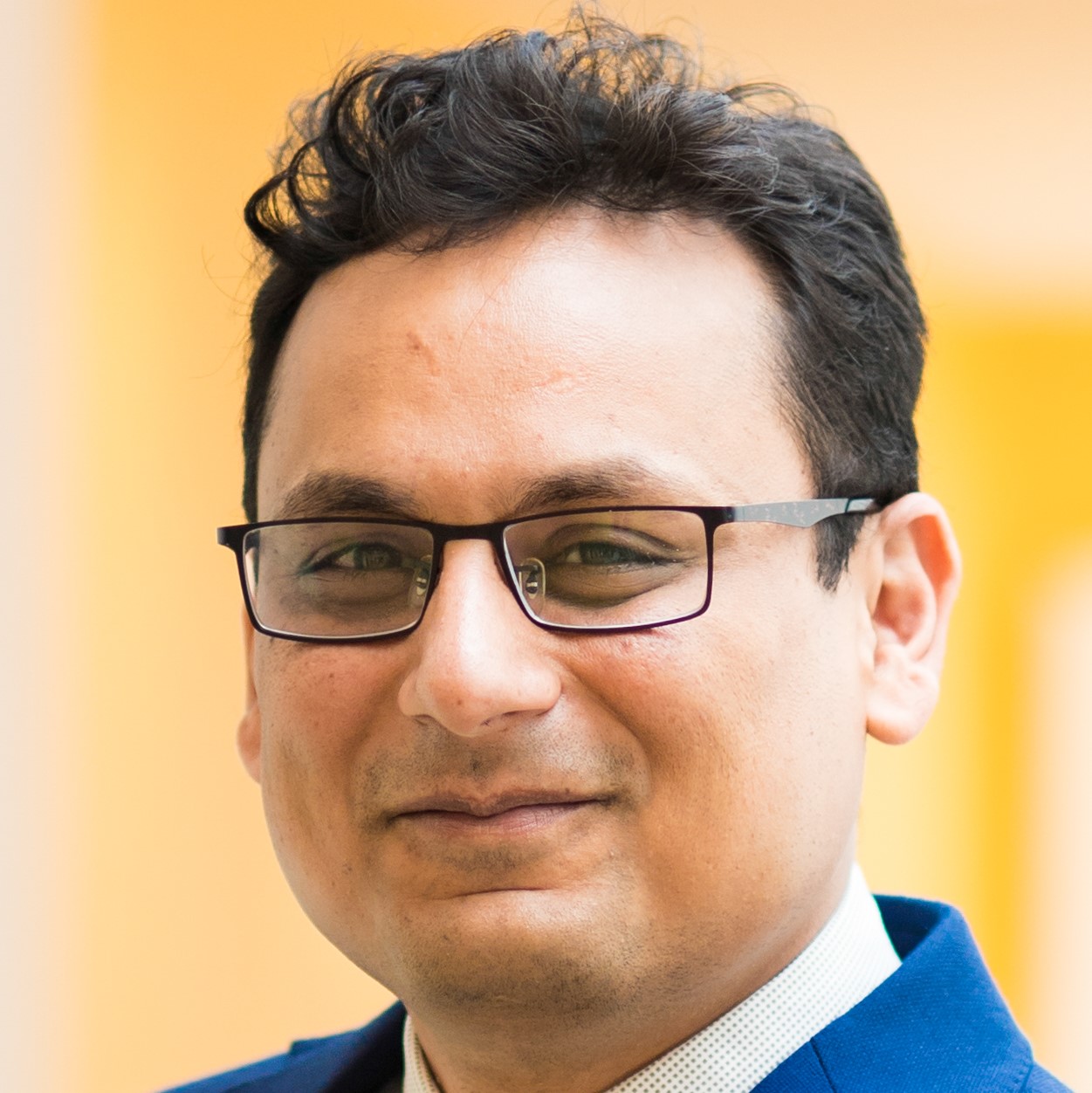 Ehsan Hoque, PhD
Assistant Professor of Computer Science; Affiliate faculty, Goergen Institute for Data Science, University of Rochester
Bio
Ehsan Hoque is an Asaro-Biggar ('92) Assistant Professor of Computer Science at the University of Rochester, where he co-leads the Rochester Human-Computer Interaction (ROC HCI) Group. From 2018-2019, he was the Interim Director of the Georgen Institute for Data Science.
Dr. Hoque uses Artificial Intelligence and Human-centered computing to amplify human ability. He models and captures the dynamics of human behavior using machine learning and network sciences; and design interactive systems to promote equality and access in health care. He has identified opportunities in developing technologies that can improve the lives of disadvantaged, ill, disabled, and other individuals who struggle with socio-emotional communication, such as those with autism, severe anxiety, neurodegenerative disease, and terminal illness.
His ideas and impact have been recognized by NSF CRII, NSF CAREER, and Early Career Award for Scientists and Engineers (ECASE). MIT Technology Review named him as one of the Top Innovators Under 35 (TR35) Award in 2016, and Science News recognized him as one of ten early-to mid-career scientists to watch in 2017. He is an inaugural member of the Association of Computing Machinery's Future of Computing Academy (ACM FCA).
He earned his PhD from Massachusetts Institute of Technology in 2013, working with Prof. Rosalind Picard. His dissertation work of developing an intelligent agent to improve the socio-emotional ability of humans was highlighted by MIT Museum as one of MIT's most unconventional inventions. He is blessed to be the primary caregiver of his brother, 20, diagnosed with autism and Down Syndrome.
Leora Horwitz, MD
Associate Professor, New York University School of Medicine
Bio
Dr. Leora Horwitz is director of the Center for Healthcare Innovation and Delivery Science at NYU Langone Health, director of the Division of Healthcare Delivery Science in the Department of Population Health at NYU School of Medicine, tenured associate professor of population health and of medicine, and a practicing internist. Her work focuses on improving the safety and quality of healthcare delivery. She conducts federally-funded research on transitions in care; develops quality measures for the Centers for Medicare & Medicaid Services; and leads the AHRQ-funded NYU Patient Imaging Quality and Safety Laboratory, the CMMI-funded Greater New York City Practice Transformation Network, the AHRQ-funded T32 Training Program in Population Health and Healthcare Delivery, and the philanthropically-funded Rapid Cycle RCT Lab. Dr. Horwitz received her undergraduate degree in Social Studies from Harvard and her medical degree from Harvard Medical School. She then completed residency and chief residency in internal medicine at Mt. Sinai Hospital in New York, NY and the Robert Wood Johnson Clinical Scholars Program at Yale. Dr. Horwitz was on faculty at Yale for 7 years before moving to NYU in 2014.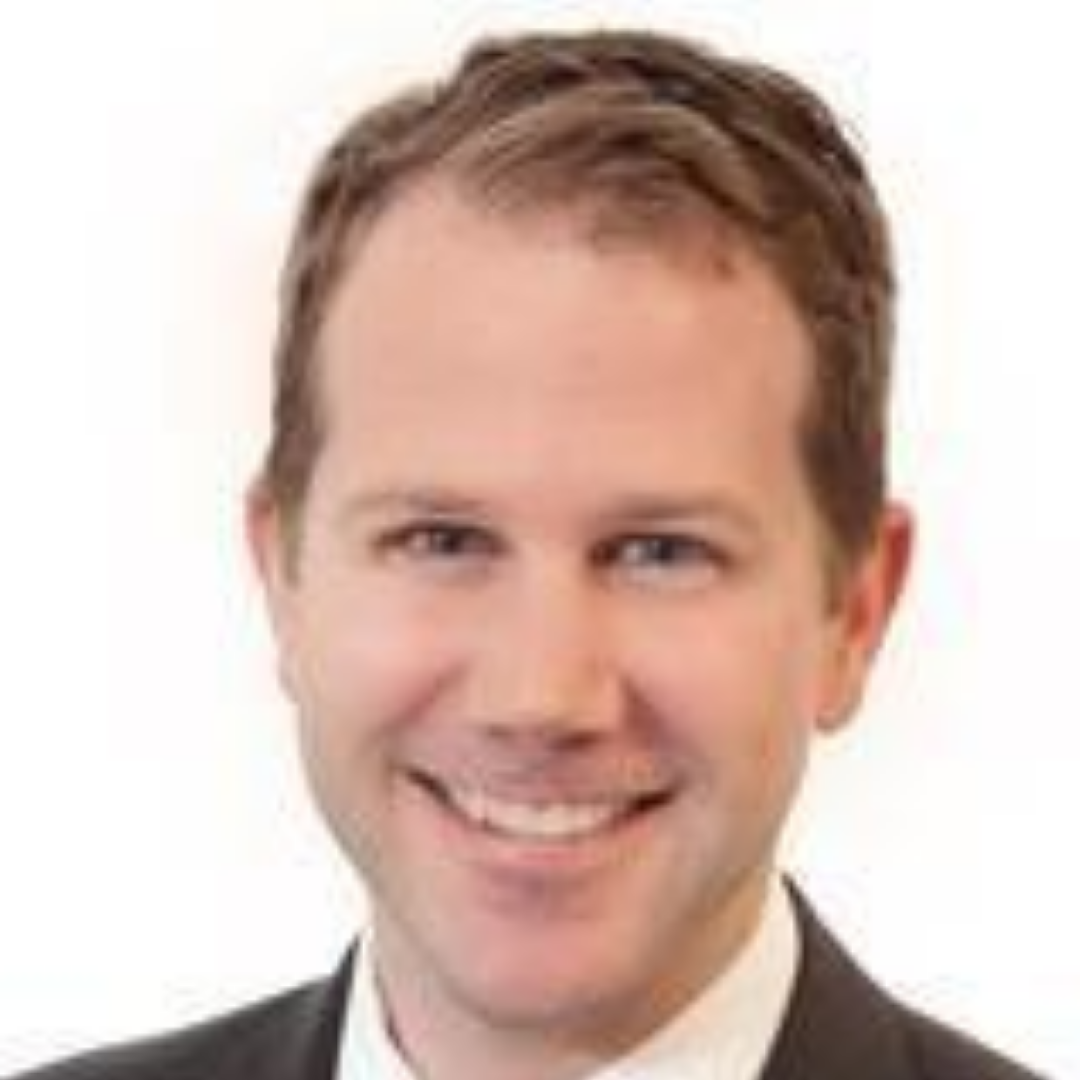 Mark Huffman, MD, MPH
Quentin D. Young Professor of Health Policy and Associate Professor of Preventive Medicine and Medicine, Northwestern University Feinberg School of Medicine; Associate Professor of Food Policy, The George Institute for Global Health
Bio
Dr. Mark Huffman is the Quentin D. Young Professor of Health Policy and Associate Professor of Preventive Medicine and Medicine-Cardiology at Northwestern University's Feinberg School of Medicine. Huffman holds a secondary appointment as an Associate Professor of Food Policy at The George Institute for Global Health in Sydney, Australia. He is a practicing cardiologist, researcher, and teacher interested in global cardiovascular health epidemiology, clinical trials, implementation science, health systems and policy research, training, and action. Huffman serves as the director of Northwestern's Center for Global Cardiovascular Health where his team works across the spectrum of cardiovascular disease prevention in research for improving acute cardiovascular systems of care, simplifying pharmacotherapy through fixed-dose combinations, programmatic implementation and evaluation for large-scale hypertension control, monitoring and improving the US and global food and medicine supplies, and achieving tobacco endgame. He aims to improve global cardiovascular health and health care, especially in low- and middle-income countries, and to bring lessons learned back home to the United States.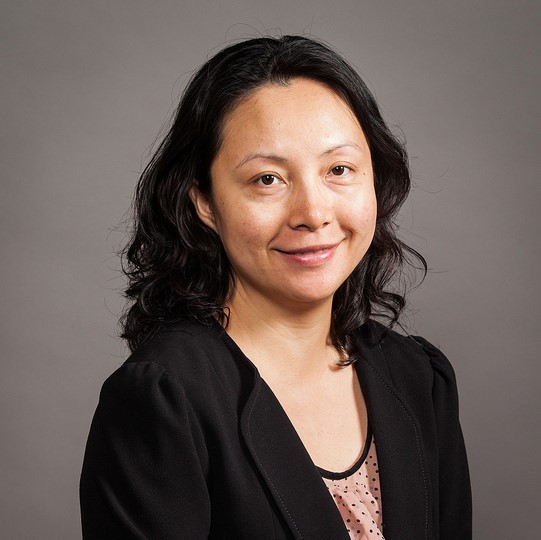 Ning (Jenny) Jiang, PhD
Associate Professor, University of Texas at Austin
Bio
Dr. Jenny Jiang is Associate Professor of Biomedical Engineering and Oncology at the University of Texas at Austin. She obtained her Ph.D. from Georgia Institute of Technology where she studied molecular mechanisms of T cell receptor antigenic ligand discrimination. Before joining the faculty at UT Austin in 2012, she was a postdoctoral fellow in Dr. Stephen Quake's lab at Stanford University where she developed the first generation of high-throughput immune repertoire sequencing technology. The Jiang lab focuses on systems immunology by developing technologies that enable the direct profiling of human immune systems in various immunological diseases. These technologies include a second generation of immune repertoire sequencing technology, a high-throughput T cell receptor affinity and sequence test, and a high-throughput technology that links antigen specificity to T cell receptor sequences. Dr. Jiang has received numerous awards including the NIH Pathway to Independence (K99/R00) Award, Cancer Prevention and Research Institute of Texas, Damon Runyon Cancer Research Foundation Damon Runyon-Rachleff Innovation Award, NSF CAREER Award, and Chan Zuckerberg Initiative Neurodegeneration Challenge Network Ben Barres Early Career Acceleration Award.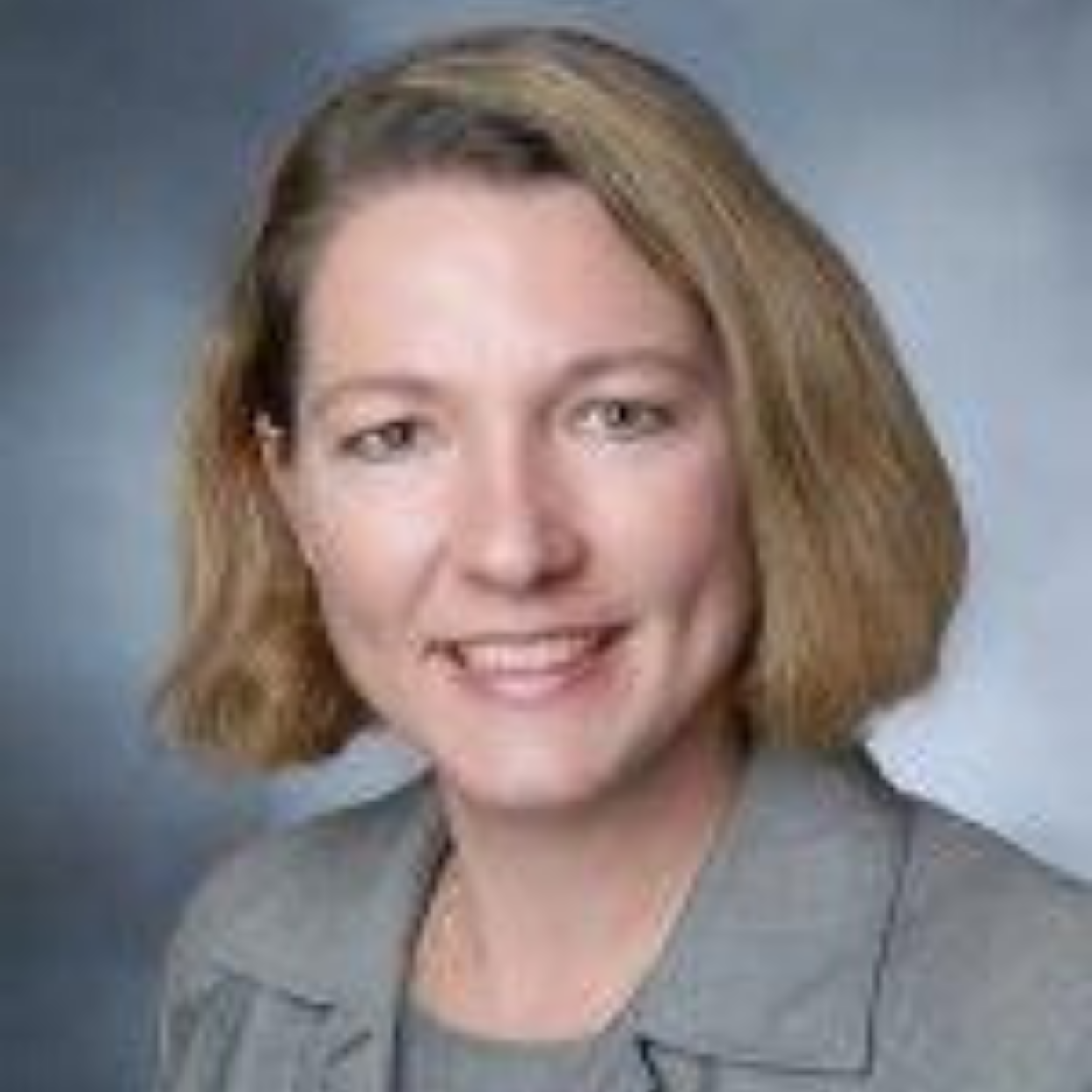 Caprice Knapp, PhD
Medicaid Director, State of North Dakota
Bio
In August 2019, Caprice Knapp became the North Dakota Medicaid Director. She brings to the position more than 17 years' experience working on Medicaid and CHIP in the private sector, state and federal policymaking, and academics. In the private sector, she was the federal policy director for Molina Healthcare, Inc. In academics, she was an Associate Professor in the Department of Health Outcomes and Policy at the University of Florida (UF) conducting external quality review activities for Texas and Florida Medicaid and CHIP programs and maternal and child health research. In the policymaking arena, she worked in the Governor's Office of State Planning and Budgeting in Colorado as well as the U.S.House of Representatives Energy and Commerce Committee as a Robert Wood Johnson Health Policy Fellow.
Knapp's career has been focused on vulnerable populations, delivery system reform, and global health.Examples of her funded research topics include an assessment of Florida's Children's Health Insurance Program Reauthorization Grant; an evaluation of fertility-preservation decision making for adolescent girls with cancer; outcomes of concurrent models of pediatric palliative care; and an assessment of the quality, patient experiences, and costs of health and dental plans for children in Florida. Her global health projects also focus on maternal and child health and have been conducted in Africa, Asia, Europe, and South America. At the University of Florida, Knapp earned a PhD in economics and completed postdoctoral training in health services research. She has authored more than 80 peer-reviewed publications, 60 government reports, and two books.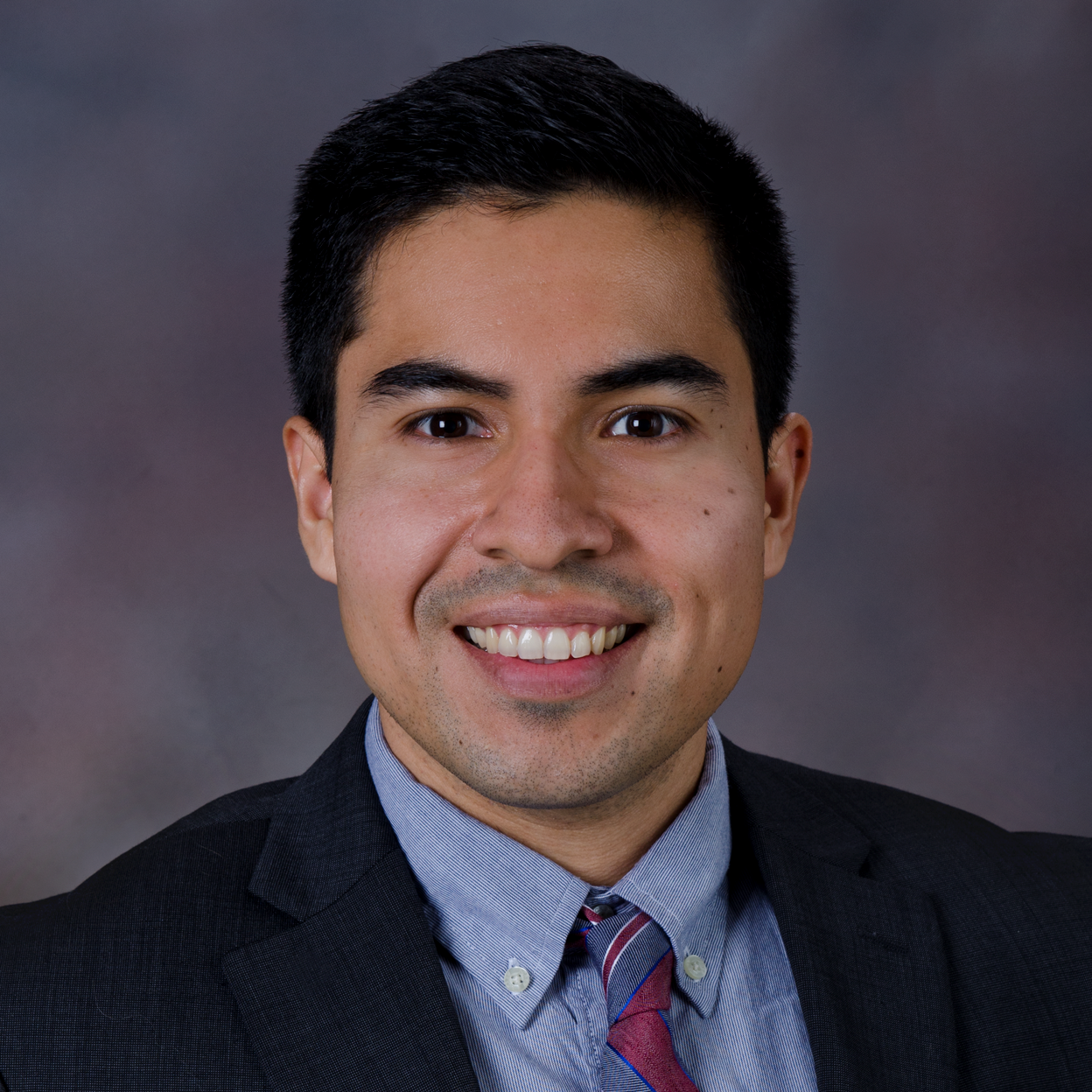 Miguel Marino, PhD
Associate Professor of Biostatistics, Oregon Health & Science University
Bio
Miguel Marino, PhD is an Associate Professor of Biostatistics in the Department of Family Medicine at Oregon Health & Science University, with a secondary appointment in the OHSU-PSU School of Public Health. He received his undergraduate degree in Mathematics from UCLA and his PhD from Harvard University. Before joining OHSU, he was a Yerby Postdoctoral Fellow at Harvard University.
Dr. Marino maintains a broad statistical research program that focuses on the intersection of primary care and public health studies. His research utilizes novel statistical methodology to address complexities associated with the use of electronic health records (EHRs) for critical community and primary care research questions in health policy, health disparities, preventive service utilization, health insurance monitoring, among others. Dr. Marino currently studies how to validate EHRs as a reliable source for pragmatic trials and observational cohort studies. He is currently funded by several agencies including the NIH, AHRQ, CDC and has over 125 peer-reviewed publications in scientific journals such as JAMA, JGIM, Health Affairs, and AJPH.
Since 2013, Dr. Marino has been the Statistical Editor for the Annals of Family Medicine. He also has served on NIH, PCORI and AHA study sections. He has formerly served as the President of the American Statistical Association's Oregon Chapter. Currently, he serves as the Publications Officer for the Health Policy Statistics section of the American Statistical Association. His contributions to this field were recognized in 2017 when he received the New Investigator Research Award by the North American Primary Care Research Group.
Mark Neuman, MD
Associate Professor of Anesthesiology and Critical Care, University of Pennsylvania
Bio
Mark D. Neuman is Associate Professor of Anesthesiology and Critical Care at the University of Pennsylvania Perelman School of Medicine and Senior Fellow at the Leonard Davis Institute of Health Economics. Dr. Neuman is the founding Director of the Penn Center for Perioperative Outcomes Research and Transformation, which focuses on improving the health and well-being of patients undergoing surgery, critical care, and pain treatment through comparative effectiveness research and implementation science. A practicing general anesthesiologist and health services researcher, his work has been supported by the National Institutes of Health (NIH), the Patient-Centered Outcomes Research Institute (PCORI), and the Foundation for Anesthesia Education and Research. Dr. Neuman's work, which has appeared in JAMA, the Lancet, the BMJ, and the New England Journal of Medicine, focuses primarily on understanding the determinants of functional outcomes among older adults undergoing major surgical procedures and the short- and long-term consequences of anesthetic and pain management interventions delivered around the time of surgery; additional work has examined processes by which medical research findings are translated into expert guidelines, and how such guidelines change over time in response to new evidence. He is the Principal Investigator of the PCORI-funded REGAIN trial (Regional versus General Anesthesia for Promoting Independence after Hip Fracture), a 45-center international pragmatic randomized trial to assess the association between commonly used anesthesia treatments for older adults undergoing hip fracture repair with and survival and functional outcomes at up to 1 year after fracture. Dr. Neuman currently chairs the Committee on Geriatric Anesthesia of the American Society of Anesthesiologists and lectures nationally and internationally on the care of older adults undergoing surgery and anesthesia and on the design and conduct of pragmatic trials in perioperative care.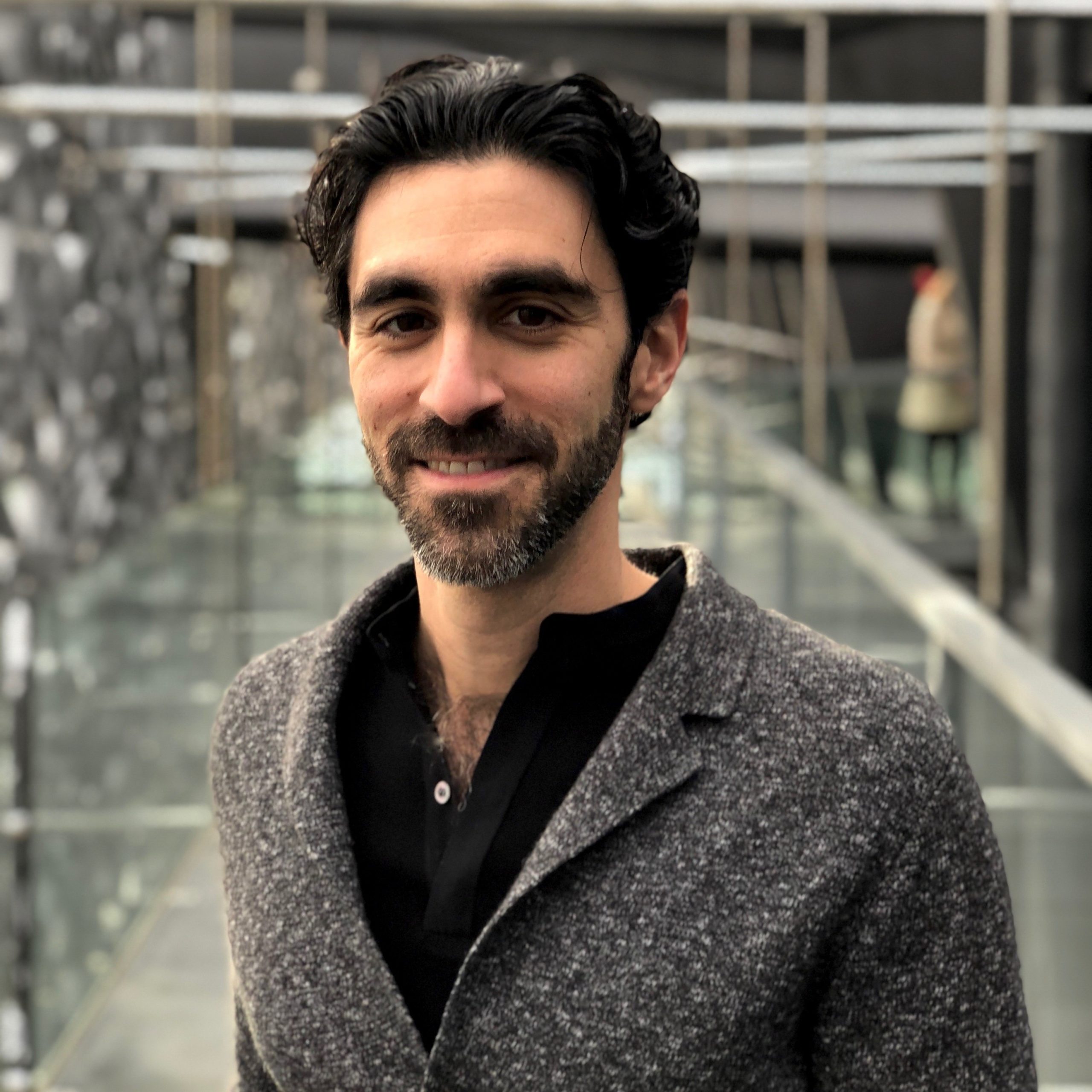 Ziad Obermeyer, MD
Acting Associate Professor of Health Policy and Management, University of California, Berkeley
Bio
Ziad Obermeyer is an Associate Professor (Acting) at UC Berkeley, where he does research at the intersection of machine learning, medicine, and health policy. Previously, he was an Assistant Professor at Harvard Medical School. He has received numerous awards including the Early Independence Award, the National Institutes of Health's most prestigious award for exceptional junior scientists, and the Young Investigator Award from the Society for Academic Emergency Medicine. His work has been published in Science, The New England Journal of Medicine, JAMA, The BMJ, and Health Affairs. He is a graduate of Harvard College (magna cum laude) and Harvard Medical School (magna cum laude) and earned an M.Phil. from Cambridge in the history and philosophy of science. Prior to his career in medicine, he worked as a consultant to pharmaceutical and global health clients at McKinsey & Co. in New Jersey, Geneva, and Tokyo. He continues to practice emergency medicine in underserved communities.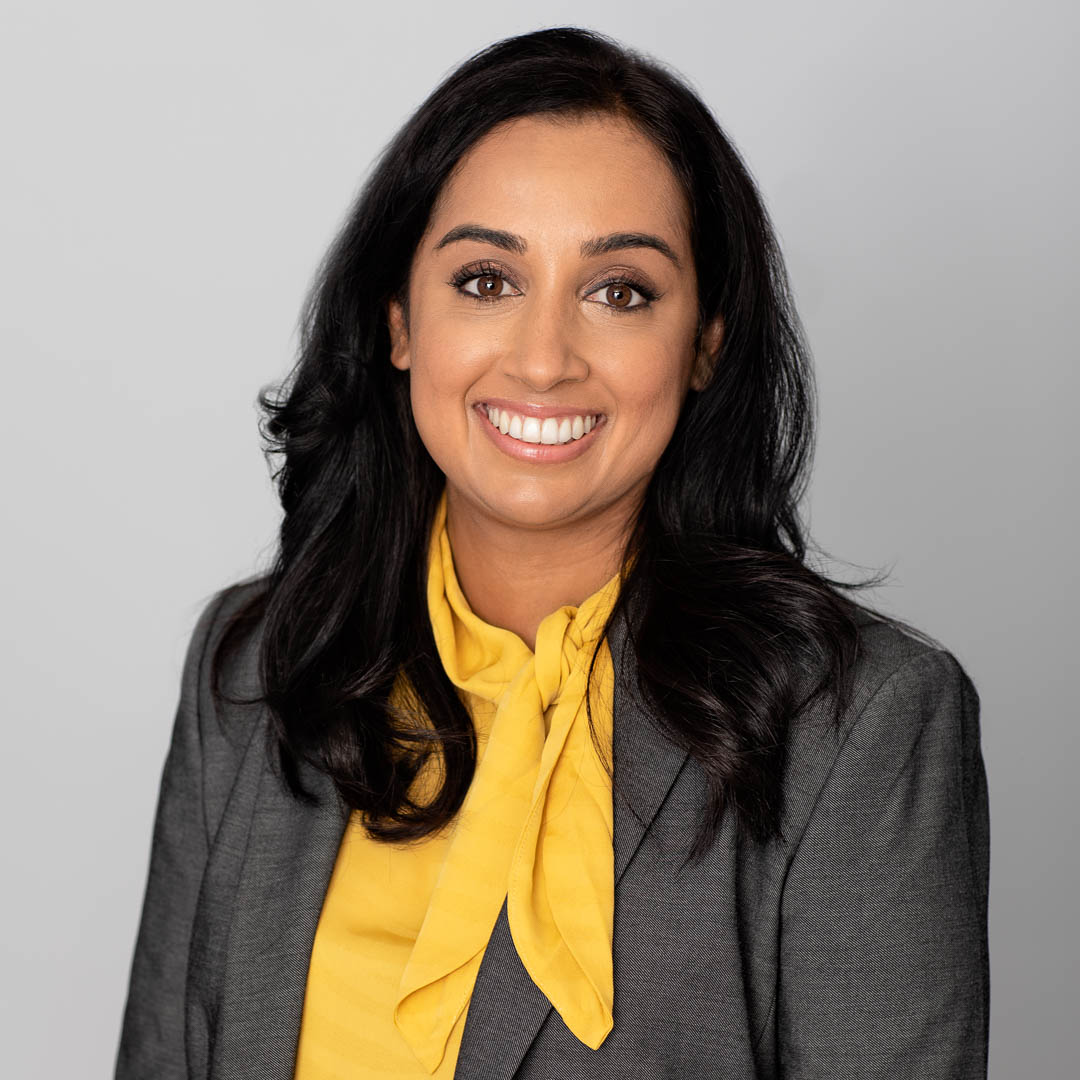 Minal Patel, PhD, MPH
Associate Professor Health Behavior & Health Education, University of Michigan
Bio
Dr. Patel is an Associate Professor and Associate Chair in the Department of Health Behavior & Health Education. She completed her M.P.H and Ph.D. in HBHE at the University of Michigan. Dr. Patel directs the Center for Behavioral Solutions to Healthcare Engagement and Access (CBSHC) at the University of Michigan School of Public Health. Her research program focuses on the development and evaluation of behavioral interventions that focus on improving self-efficacy and navigation skills for individuals to access complex health care delivery systems, affordable healthcare, and management of chronic disease. Emphases of her work include health-related financial toxicity, team-based care, health and financial literacy, and populations with a long history of health disparities. Dr. Patel's research has been funded by the National Institutes of Health, Agency for Healthcare Research and Quality, Robert Wood Johnson Foundation, American Lung Association, and private foundations. She has led studies focused on improving health insurance literacy in economically disadvantaged communities, screening and addressing unmet social needs in clinical settings, and health care provider training in implementing guideline-based care. She also serves on the evaluation team of Michigan's expanded Medicaid program. In 2017, Dr. Patel received the Early Career Achievement award from the Behavioral Sciences and Health Services Research Assembly of the American Thoracic Society.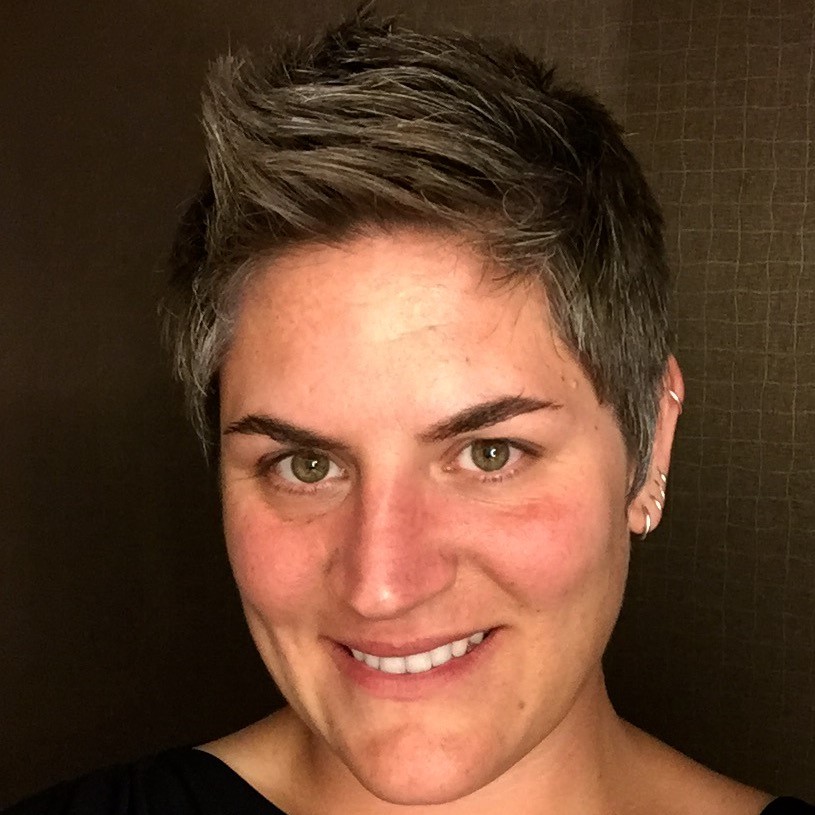 Brea Perry, PhD
Professor of Sociology, Indiana University
Bio
Dr. Brea Perry is a Professor in the Department of Sociology and the Network Science Institute at Indiana University. Her research investigates the interrelated roles of social networks, biomarkers, social psychology, and social inequality as cause and consequence of health and illness. Her work often focuses on psychological and brain diseases, including neurological disorders common in aging, mental illness, and substance use disorders. Dr. Perry's current projects (funded by the National Institutes of Health and the National Science Foundation) examine: 1) the social dynamics of high-risk drug-seeking behavior as a predictor of opioid overdose and related outcomes; 2) poverty, social network dynamics, and health services use among health care "super utilizers" with complex, comorbid conditions; 3) relationships between personal social network structure and function, cognitive decline, and neuroimaging biomarkers in the aging brain; 4) and changes in recent immigrants' health behaviors and outcomes as a function of acculturation and social network characteristics. These interdisciplinary projects leverage her expertise in social network analysis, survey research design and data collection, and longitudinal and multilevel modeling. In addition to authoring a book on ego network methodology (Cambridge University Press, 2018), Dr. Perry has published two edited volumes and 54 peer-reviewed papers. She has received funding from multiple National Institutes of Health, including NIDA, NIDCR, NIA, and NCRR, as well as the National Science Foundation and several charitable foundations. She is currently Chair of the American Sociological Association's Section on Medical Sociology, and Series Editor of Advances in Medical Sociology. She received her PhD in Sociology from Indiana University in 2008.
Nathan Price, PhD
Professor and Associate Director, Institute for Systems Biology
Bio
Dr. Nathan Price is Professor & Associate Director of the Institute for Systems Biology where he co-directs with Lee Hood the Hood-Price Integrated Lab for Systems Biomedicine.  He is also affiliate faculty at the University of Washington in the Departments of Bioengineering, Computer Science & Engineering, and Molecular & Cellular Biology.
Price has received a number of awards for his research work, including an American Cancer Society Postdoctoral Fellowship, a Howard Temin Pathway to Independence Award from the National Institutes of Health (NIH), a National Science Foundation (NSF) CAREER award, a young investigator award from the Roy J. Carver Charitable Trust, and being named as one of the inaugural "Tomorrow's PIs" by Genome Technology. He was also named as a Camille Dreyfus Teacher-Scholar, and received the 2016 Grace A. Goldsmith Award for his work pioneering scientific wellness.
Price has co-founded two companies: Consilience (a 2019 AI startup focused on the learning healthcare system) and Arivale. He is a member of the Board of Trustees of the Health and Environmental Sciences Institute (HESI) and on the Board of Advisors for the American Cancer Society (WA).  He is also Chair of the NIH study section on Modeling and Analysis of Biological Systems (MABS).
Price also serves on numerous scientific advisory boards including for Providence St. Joseph Health, Roche (personalized healthcare division), Sera Prognostics, Navican, Basepaws, Mexico's National Institute for Genomic Medicine, the Center for Big Data and Precision Health at Duke University, and the Novo Nordisk Foundation Center for Biosustainability. He is a fellow of the European Society of Preventive Medicine, and has published over 160 scientific papers and given 200 invited talks.
Suchi Saria, PhD, MSc
John C. Malone Assistant Professor, Department of Computer Science, Johns Hopkins University
Bio
Suchi Saria is the John C. Malone Assistant Professor of computer science, statistics and health policy and the Director of the Machine Learning and Healthcare Lab at Johns Hopkins University. She is also the founding Research Director of the Malone Center for Engineering in Healthcare at Hopkins. Her research focuses on developing next generation diagnostic and treatment planning tools that leverage statistical methods to individualize care. Towards this, her methodological work focuses on questions such as: How can we combine different sources of information with prior knowledge to derive actionable inferences? How can we characterize and improve reliability of the resulting inferences in challenging real- world settings? How can we support decision-making in safety-critical domains? Her work has received recognition in numerous forms including best paper awards at machine learning, informatics, and medical venues, a Rambus Fellowship (2004-2010), an NSF Computing Innovation Fellowship (2011), selection by IEEE Intelligent Systems to Artificial Intelligence's "10 to Watch" (2015), the DARPA Young Faculty Award (2016), MIT Technology Review's '35 Innovators under 35' (2017), the Sloan Research Fellowship (2018), and the World Economic Forum Young Global Leader (2018).  In 2017, her work was among four research contributions presented by Dr. France Córdova, Director of the National Science Foundation to Congress' Commerce, Justice Science Appropriations Committee. Saria joined Hopkins in 2012. Prior to that, she received her PhD from Stanford University working with Prof. Daphne Koller.
Jacob Sherkow, JD, MA
Professor of Law at the Innovation Center for Law and Technology, New York Law School
Bio
Jacob S. Sherkow is Professor of Law at the University of Illinois College of Law. His research focuses on the intersection of advanced biotechnologies and intellectual property and regulation. Prof. Sherkow is the author of over 40 articles on these and related topics in both traditional law reviews and scientific journals, including Science, Nature, the Yale Law Journal, and the Stanford Law Review. He is also the winner of the 2018 Otto L. Walter Distinguished Writing Award and the Class of 2017 Teaching Award. On matters pertaining to biotechnology and patent law, Professor Sherkow has advised both the U.S. Senate Committee on the Judiciary and a committee of France's National Assembly. Aside from his appointment at Illinois, Professor Sherkow is a Permanent Visiting Professor at the Center for Advanced Studies in Biomedical Innovation Law at the University of Copenhagen Faculty of Law. Previously, Professor Sherkow has held research positions at Harvard University, Stanford Law School, and Columbia University's Mailman School of Public Health. Professor Sherkow graduated cum laude from the University of Michigan Law School, where he was an editor of the Michigan Law Review. He also holds an MA in biotechnology from Columbia University and a BSc from McGill University in molecular biology.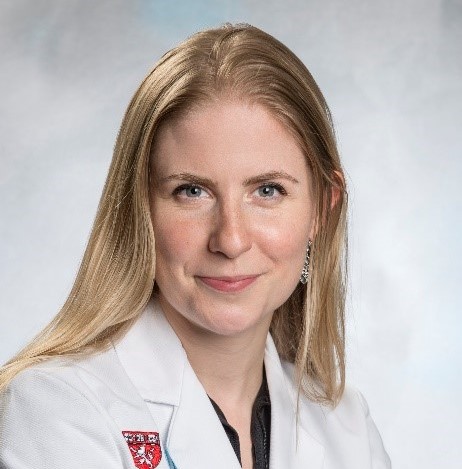 Hanni Stoklosa, MD, MPH
Instructor in Emergency Medicine, Brigham and Women's Hospital Harvard Medical School
Bio
Hanni Stoklosa is the Executive Director of HEAL Trafficking, an emergency physician at Brigham and Women's Hospital with appointments at Harvard Medical School and the Harvard Humanitarian Initiative. She is Director of the Global Women's Health Fellowship at Brigham and Women's Hospital, Connors Center. Dr. Stoklosa is an internationally-recognized expert, advocate, researcher, and speaker on the wellbeing of trafficking survivors in the U.S. and internationally through a public health lens. She has advised the United Nations, International Organization for Migration, U.S. Department of Health and Human Services, U.S. Department of Labor, U.S. Department of State, and the National Academy of Medicine on issues of human trafficking and testified as an expert witness multiple times before the U.S. Congress. Moreover, she has conducted research on trafficking and persons facing the most significant social, economic, and health challenges in a diversity of settings including Australia, China, Egypt, Guatemala, India, Liberia, Nepal, Kazakhstan, the Philippines, South Sudan, Taiwan, and Thailand. Among other accolades, Dr. Stoklosa has most recently been honored with the U.S. Department of Health and Human Services Office of Women's Health Emerging Leader award and the Harvard Medical School Dean's Faculty Community Service award for her tireless efforts to advance the public health response to trafficking. Her anti-trafficking work has been featured by the New York Times, National Public Radio, Glamour, Canadian Broadcasting Corporation, STAT News, and Marketplace. Dr. Stoklosa published the first textbook addressing the public health response to trafficking, "Human Trafficking Is a Public Health Issue, A Paradigm Expansion in the United States."
Hassan A. Tetteh, MD, MBA, MPA, MS
Chief Medical Informatics Officer, United States Navy Associate Professor of Surgery, Uniformed Services University of the Health Sciences
Bio
Dr. Hassan A. Tetteh is a US Navy Captain and Associate Professor of Surgery at the Uniformed Services University of the Health Sciences and adjunct faculty at Howard University College of Medicine. He was a Robert Wood Johnson Health Policy Fellow from 2012-13, assigned to the US Congress, Congressional Budget Office, (CBO). Currently, Tetteh is a Thoracic Surgeon for MedStar Health and Walter Reed National Military Medical Center. He leads a Specialized Thoracic Adapted Recovery (STAR) Team, in Washington, DC, and his research in thoracic transplantation aims to expand heart and lung recovery and save lives.
A native of Brooklyn, New York, Tetteh received his BS from State University of New York (SUNY) at Plattsburgh, his MD from SUNY Downstate Medical Center, his MPA from Harvard's Kennedy School of Government, MBA from Johns Hopkins University Carey Business School, and MS in National Security Strategy with a concentration in Artificial Intelligence from the National War College. He completed his thoracic surgery fellowship at the University of Minnesota and advanced cardiac surgery fellowship at Harvard Medical School's Brigham and Women's Hospital in Boston.
Tetteh is a bestselling author of the novel Gifts of the Heart, has finished twenty marathons, and recently delivered the popular TEDx talk entitled, From Death to Life, based on his work in transplant surgery. Tetteh is board certified in thoracic surgery, general surgery, clinical informatics, and healthcare management, and is a Fellow of the American College of Surgeons and Fellow of the American College of Healthcare Executives.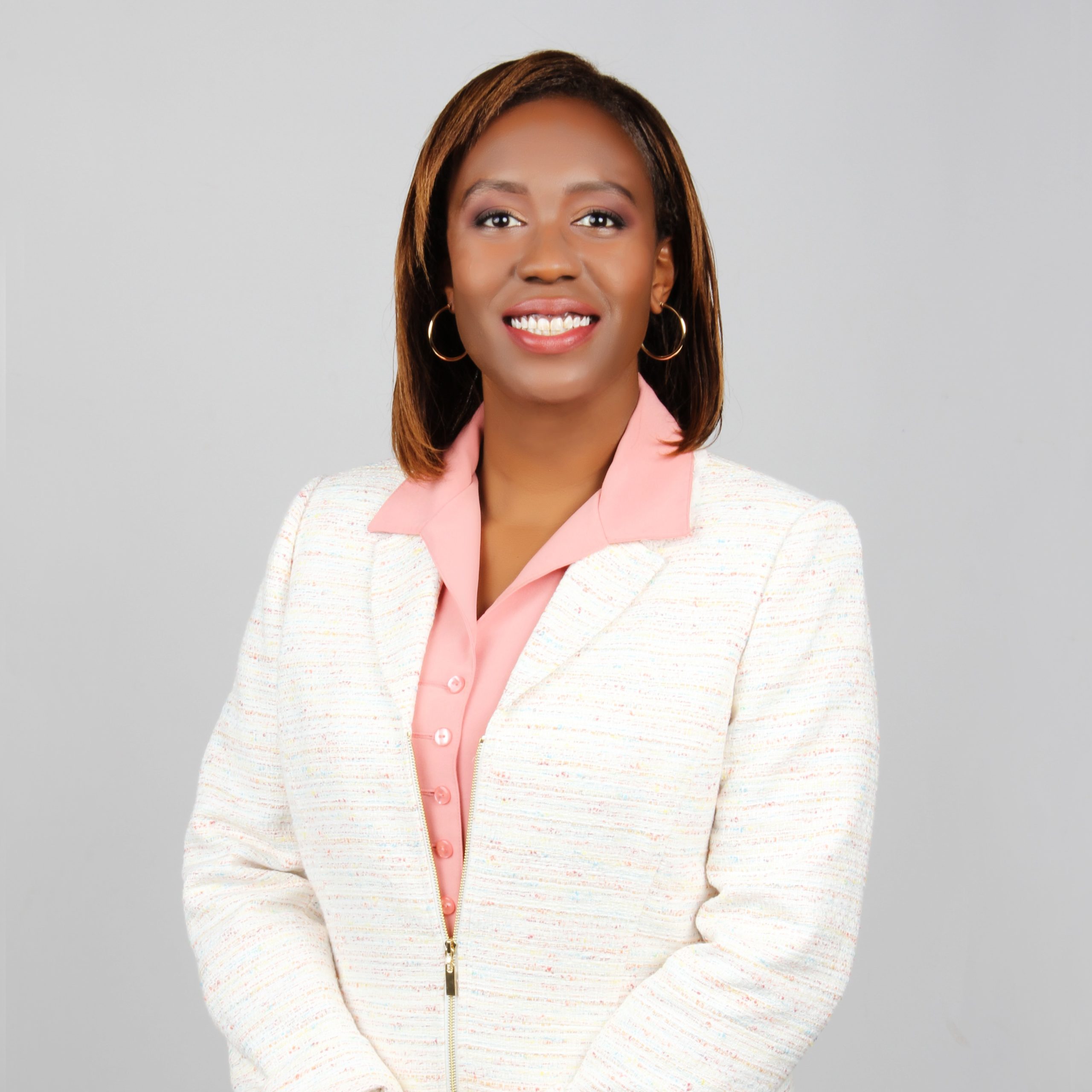 Keegan Warren-Clem, JD, LLM
Director and Managing Attorney, Medical-Legal Partnerships at Texas Legal Services Center; Adjunct Professor, The University of Texas School of Law and McCombs School of Business
Bio
Keegan Warren-Clem, JD, LLM, is the director and managing attorney of Medical-Legal Partnerships (MLP) at Texas Legal Services Center. Through MLPs at multiple health care sites, she works collaboratively with health care providers to improve health outcomes by bringing patient-centered legal and structural expertise into the delivery of health care. An adjunct professor dually appointed at The University of Texas School of Law and McCombs School of Business, Keegan also challenges students and residents to explore connections between health and unmet legal needs. Currently, Keegan is engaged in research that takes an epidemiological approach to legal interventions as a concrete means for addressing social determinants of health, and she recently finished service on a National Academy of Medicine committee on integrated health care delivery. Keegan is admitted to practice in Texas and is a member of the State Bar College, an honorary society of the most highly trained lawyers in the state. She is a veteran of the Army National Guard and is also a member of the Order of St. Joan of Arc, the highest civilian award given by the Army Armor and Cavalry Associations. Keegan earned her LLM in Health Law and Policy as the inaugural Southern Illinois Healthcare/Southern Illinois University MLP LLM Fellow, her JD from The University of Texas, and her BA in Spanish, international relations, and Latin American studies from the University of Arkansas as a Sturgis Fellow. In her spare time, she rows crew.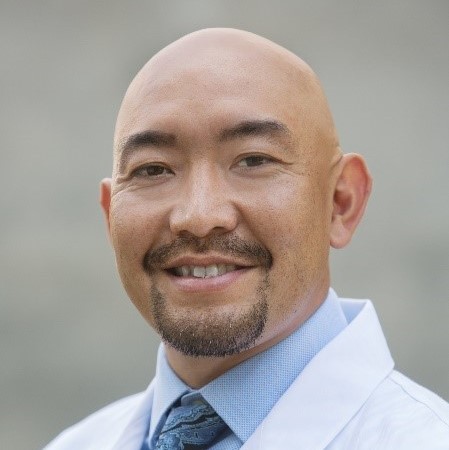 Jonathan Watanabe, PharmD, MS, PhD, BCGP
Professor of Clinical Pharmacy, Associate Director and Founding Associate Dean, Samueli College of Health Sciences, University of California Irvine
Bio
Jonathan Watanabe, PharmD, MS, PhD, BCGP is a professor of clinical pharmacy and associate director and founding associate dean at the University of California Irvine Samueli College of Health Sciences.  He is a pharmacist, health economist, and outcomes researcher.  He serves as a Member of the National Academies of Sciences, Engineering, and Medicine (NASEM) Forum on Drug, Discovery, Development, and Translation. In this capacity, Professor Watanabe has been involved in methods development for pragmatic clinical trials through the FDA-sponsored Real-World Evidence Series and serves on the steering committee for the Drug Research Development in Older Adults Workshop. He was a contributor to the NASEM report Making Medicines Affordable: a National Imperative. Professor Watanabe applies real-world data to develop policy solutions to improve patient care, bolster population-health, and reduce medical costs.  His research on health implications of non-optimized medication regimens has been cited in multiple successful legislative efforts to grant pharmacist provider status.  He is a consultant to the California Health Benefits Review Program of the California State Legislature and served on the Advisory Group on Pain Assessment and Management in Long-Term Care Settings for the Joint Commissions. He is currently appointed to the NASEM committee on Implications of Discarded Weight-Based Medications mandated funded by the Centers for Medicare and Medicaid Services.  Dr. Watanabe was the first recipient of the University of Washington/Allergan Global Health Economics and Outcomes Research Fellowship. He received his BS from the University of Washington, his PharmD from the University of Southern California, and his MS and PhD from the University of Washington Comparative Health Outcomes, Policy, and Economics (CHOICE) Institute.  He is past recipient of the University of Washington Distinguished Alumnae in Pharmaceutical Science and Research award. He is a past National Academy of Medicine (NAM) Anniversary Fellow in Pharmacy sponsored by the American Association of Colleges of Pharmacy and the American College of Clinical Pharmacy. He currently serves as a Scholar in the NAM Emerging Leaders in Health and Medicine Program and serves as a Distinguished Fellow of the Get the Medications Right Institute. He is a Board-Certified Geriatric Pharmacist (BCGP).
Jeffrey K. Wickliffe, PhD, MS
Professor and Chair, Department of Environmental Health Sciences, School of Public Health, University of Alabama at Birmingham
Bio
Dr. Jeffrey K. Wickliffe is Professor and Chair in the Department of Environmental Health Sciences in the School of Public Health at the University of Alabama at Birmingham. His research focuses on the complex interplay among environmental health risk factors and their impacts on human health at the population level. His work is concerned with environmental exposures that result in chronic disease outcomes such as cancers as well as exposures that occur during fetal development and their effects on perinatal health including neurodevelopmental outcomes. His work also incorporates underlying health status in evaluating the likelihood of negative health effects upon exposure to environmental risk factors. A feature of his current work is focused on the relationship between overweight and obesity and the associated increased sensitivity to disease risk factors and disease prevalence. He has published numerous articles from bench experimental studies to population studies investigating the relationships between environmental exposures and their ultimate effects. His work clearly demonstrates his desire and ability to work within multidisciplinary teams to address increasingly complex population health and public health threats. His population work spans from local settings to international settings wherever environmental health problems exist.
His research has been funded by the National Institutes of Health including the National Institute of Environmental Health Sciences and the Fogarty International Center, the National Science Foundation, the Health Effects Institute and non-governmental foundations.
Jeff received his PhD from Texas Tech University and completed a 2-year, NIEHS-sponsored postdoctoral fellowship at the University of Texas Medical Branch. Jeff was a faculty member (Assistant and Associate Professor) in the Department of Environmental Health Sciences in the School of Public Health and Tropical Medicine at Tulane University from 2009 until 2020.
Emerging Leaders in Health and Medicine Scholars Alumni
Deidra C. Crews, MD, ScM
Lori Freedman, PhD
Christopher Friese, PhD, RN, AOCN, FAAN
Sandeep Kishore, MD, PhD, MSc
Raina Merchant, MD, MSHP
Margaret (Gretchen) L. Schwarze, MD, MPP
Julie Segre, PhD Sohail Tavazoie, MD, PhD
Y. Claire Wang, MD, ScD, MS
Joseph C. Wu, MD, PhD
Ramnik Xavier, MD, ChB