The opioid crisis is complex. Together, we can overcome it.
Every day, an estimated 130 Americans die from an opioid overdose – a grim statistic that has devastated families and communities around the nation. Due to the complex and urgent nature of the epidemic, reversing the opioid crisis will require a multi-sectoral and multi-pronged response; no organization, government agency, or sector can solve this crisis on its own.
To improve coordination and accelerate the pace of change, the National Academy of Medicine has partnered with the Aspen Institute and more than 60 participants across the different sectors to form the Action Collaborative on Countering the U.S. Opioid Epidemic, representing critical stakeholder organizations across the public, private, and nonprofit sectors. The Action Collaborative is committed to developing, curating, and disseminating multi-sector solutions designed to reduce opioid misuse and improve outcomes for individuals, families, and communities affected by the opioid crisis. 

The COVID-19 pandemic is exacerbating ongoing public health emergencies, including the addiction crisis in the United States. During these challenging times, the National Academy of Medicine's Action Collaborative on Countering the U.S. Opioid Epidemic remains wholly committed to supporting the health and well-being of individuals with substance use disorders (SUDs), including opioid use disorder, and chronic pain. These individuals are among the most at risk and susceptible to COVID-19, and their care and treatment are among the most disrupted by physical distancing and other measures that have been put into place to prevent the spread of the virus.
Members of the Action Collaborative's Steering Committee have identified a series of priorities and strategies for providers, health systems, researchers, policymakers, regulators, and health leaders alike to preserve the health and well-being of individuals with SUD and chronic pain.
About the Action Collaborative
The Action Collaborative conducts its work around four core priority areas: Health Professional Education and Training; Pain Management Guidelines and Evidence Standards; Prevention, Treatment, and Recovery Services; and Research, Data, and Metrics Needs.
The Action Collaborative produces discussion papers to advance the field and accelerate action where the evidence dictates; conducts outreach; and leads convenings, webinars, and other special events to accelerate the translation of the most promising opportunities to reverse the opioid crisis. 
Questions? Contact us at opioidcollaborative@nas.edu.
Action Collaborative Leadership
Victor Dzau, Chair
ADM Brett Giroir, Co-Chair
Ruth Katz, Co-Chair
Jonathan Perlin, Co-Chair
Action Collaborative Working Groups
Click here to view members of our four working groups. 
Action Collaborative Staff
Elizabeth Finkelman, Director
Aisha Salman, Associate Program Officer
Rebecca Sullenger, Research Assistant
Jarrett Nguyen, Program Specialist
Jenna Ogilvie, Deputy Director, Communications
Olivia Ramirez, Communications Officer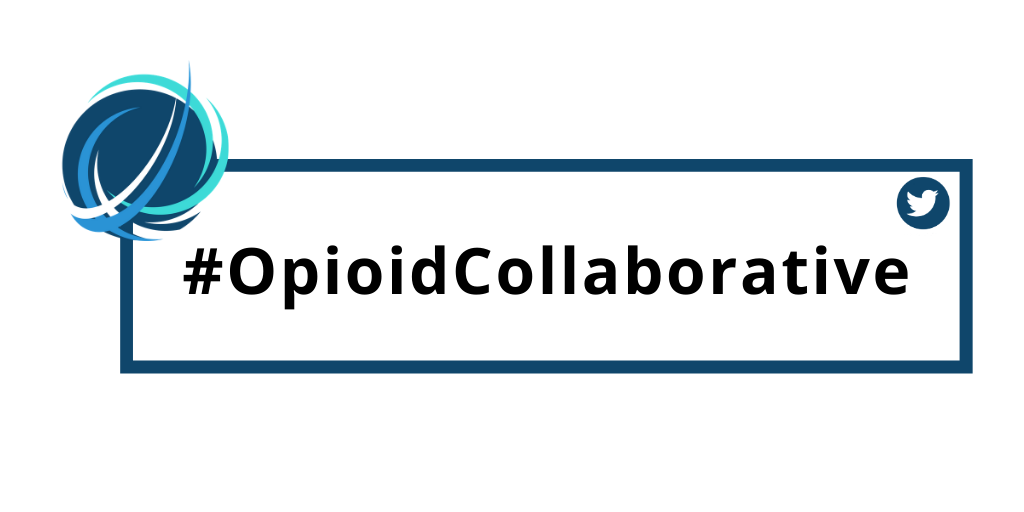 Materials from the Action Collaborative's Virtual Symposium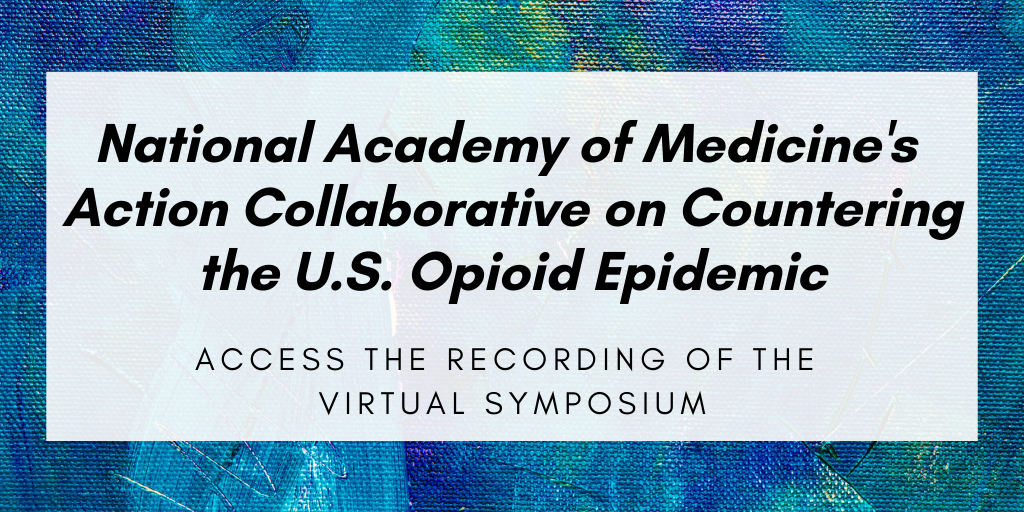 On May 21, 2020, members of the National Academy of Medicine's Action Collaborative on Countering the U.S. Opioid Epidemic and leaders and experts in addiction, pain management, harm reduction, and other fields came together for a day-long virtual symposium to address some of the highest-priority elements of the nation's response to the opioid epidemic, particularly in the context of COVID-19.
During this virtual symposium, experts discussed combatting stigma against those with opioid use disorder, strengthening provider education, advancing evidence-based pain management, employing promising prevention practices, and other topics.
Recordings from the day's sessions, presenter slide decks, and an unperfected transcript of all the presentations are now available.
Webinar from the American Society of Health-System Pharmacists: Caring for Patients with Opioid Use Disorder During COVID-19
Patients with opioid use disorder require close monitoring and consistent access to care. This activity will offer information and resources to ensure care for this patient population is not interrupted during the COVID-19 pandemic. Presenters include a pharmacist and physician with expertise in addiction medicine and staff from the National Academy of Medicine Action Collaborative on Countering the U.S. Opioid Epidemic.
Supporting People with Addiction During COVID-19
Access the recordings, presentation slides, and related resources from a NAM and ASAM webinar series, which provided insight and targeted guidance on how to ensure individuals with addiction are cared for and protected during the ongoing COVID-19 pandemic.
Each 90-minute webinar features presentations from a panel of experts and a Q&A session with participants.
Shatterproof Releases Strategy to End Stigma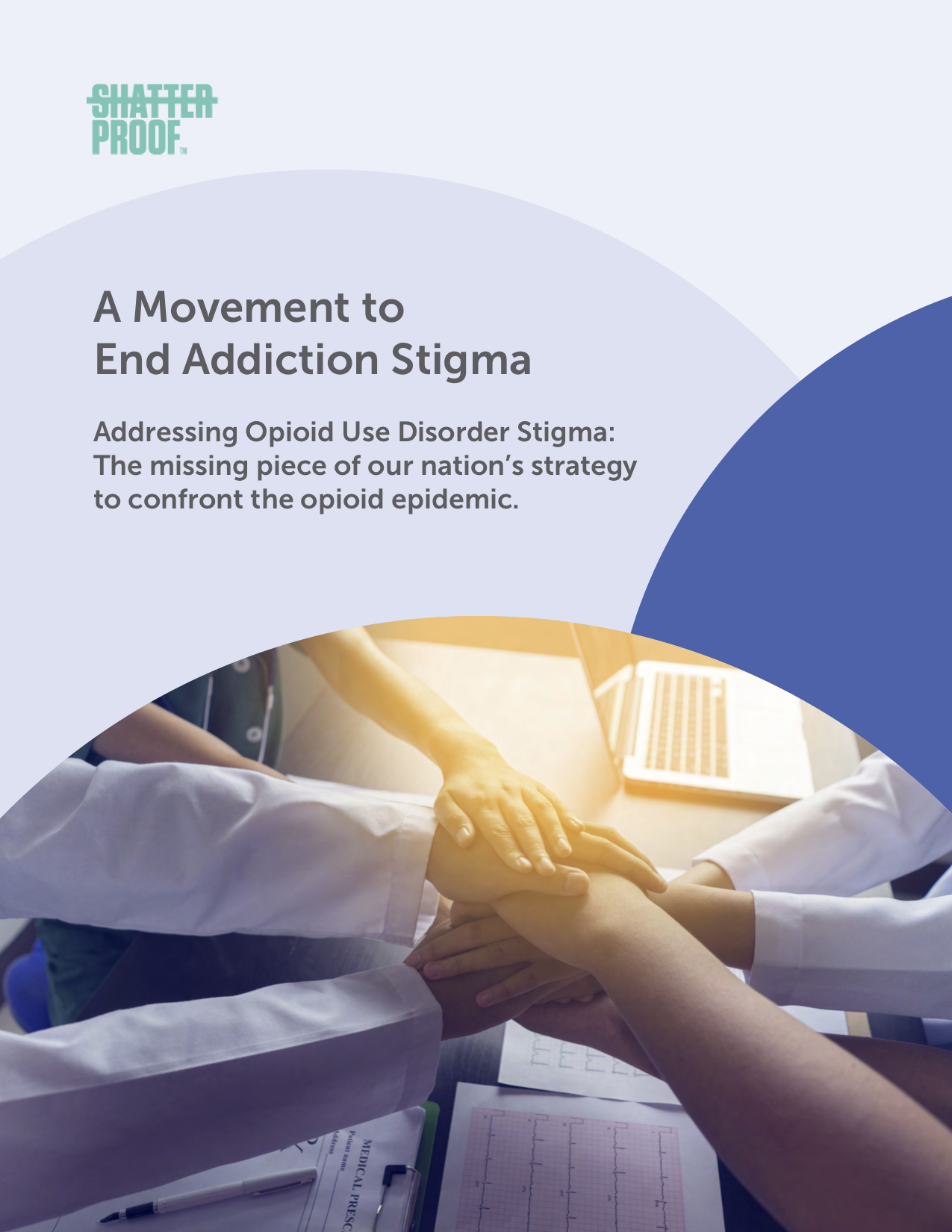 Shatterproof, a national nonprofit organization dedicated to reversing the addiction crisis in the United States, released its national strategy the
Movement to End Addiction Stigma
. Shatterproof identified nine commonly cited drivers of the opioid epidemic, seven of which are either partially or entirely driven by stigma.
The Action Collaborative on Countering the U.S. Opioid Epidemic facilitated an independent, blinded, and academically-rigorous expert peer review of the Shatterproof Stigma White Paper. The peer reviewers included subject matter experts in opioid and/or substance use disorders, stigma, scientific communication, social movements, as well as those who are working in fields relevant to opioid-use and/or substance-use disorder research. Reviewers independently conducted their reviews and not as representatives of their organizations or the National Academy of Medicine. The National Academy of Medicine facilitated this expert peer review, but had no input into the writing, editing, or implementation of the White Paper. The document is solely the product of Shatterproof and should not be considered to be products of or endorsed by the National Academy of Medicine or the National Academies of Sciences, Engineering, and Medicine.
New Discussion Paper from the Action Collaborative on Countering the U.S. Opioid Epidemic
Publication Summary
Though medications for opioid use disorder (MOUD) are effective and approved by the FDA, almost four in five Americans with opioid use disorder (OUD) do not receive treatment with these medications. The gap in access to evidence-based care, including treatment with these medications, stems in part from barriers to change within the health care system. An individually authored discussion paper by members of the National Academy of Medicine's Action Collaborative on Countering the U.S. Opioid Epidemic identifies nine key barriers to access, use, and delivery of evidence-based treatment and focuses on strategies that can be employed by providers, researchers, payers, institutions, educational and accrediting bodies, and regulators to overcome barriers and move toward a more functional treatment system for all. The barriers are divided into five categories: provider barriers, institutional barriers, regulatory barriers, financial barriers, and barriers to engagement within the treatment system.
The paper's authors present 25 potential strategies to address these barriers. Some are achievable immediately, and some will need to be executed over a longer term. All the strategies work toward the end goal of improving access to evidence-based medical treatment and better care for those with OUD.
Sponsors
---
Accreditation Council for Graduate Medical Education
Aetna
American Hospital Association
American Medical Association
American Society of Health-System Pharmacists
Arnold Ventures
Association of American Medical Colleges
Centers for Disease Control and Prevention
CDC Foundation
Centers for Medicare & Medicaid Services
Council of Medical Specialty Societies
Federation of State Medical Boards
HCA Healthcare
National Institute on Drug Abuse
Robert Wood Johnson Foundation
Substance Abuse and Mental Health Services Administration
U.S. Department of Veterans Affairs
NAM Member Spotlight
In honor of the 50th anniversary of the NAM/IOM in 2020, we are pleased to highlight NAM members who have contributed significantly to advancing our understanding of and the responsible treatment of substance use disorders and mental health disorders.