NAM Perspectives on Clinician Well-Being and Resilience
In December 2016, the National Academy of Medicine announced a new Action Collaborative on Clinician Well-Being and Resilience, aimed at building a collaborative platform for supporting and improving clinician well-being and resilience across multiple organizations, including clinician and consumer groups as well as health care organizations and policy making bodies. Learn more about the action collaborative >>
The following is a list of NAM Perspectives that relate to the issue of clinician well-being and resilience. We hope you find these resources informative in furthering your discussions around this urgent issue. To receive updates as new papers are published, please subscribe to our mailing list.
---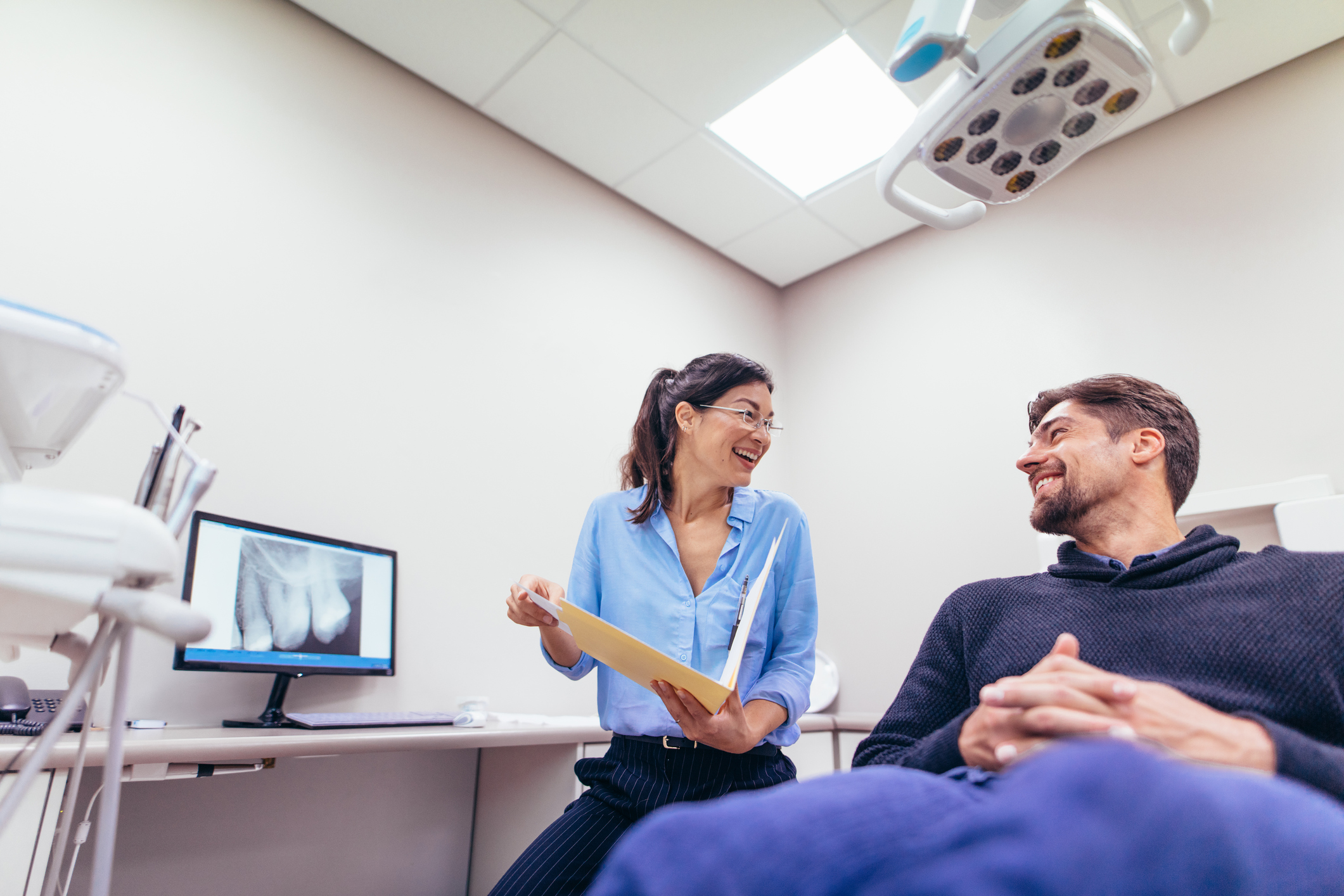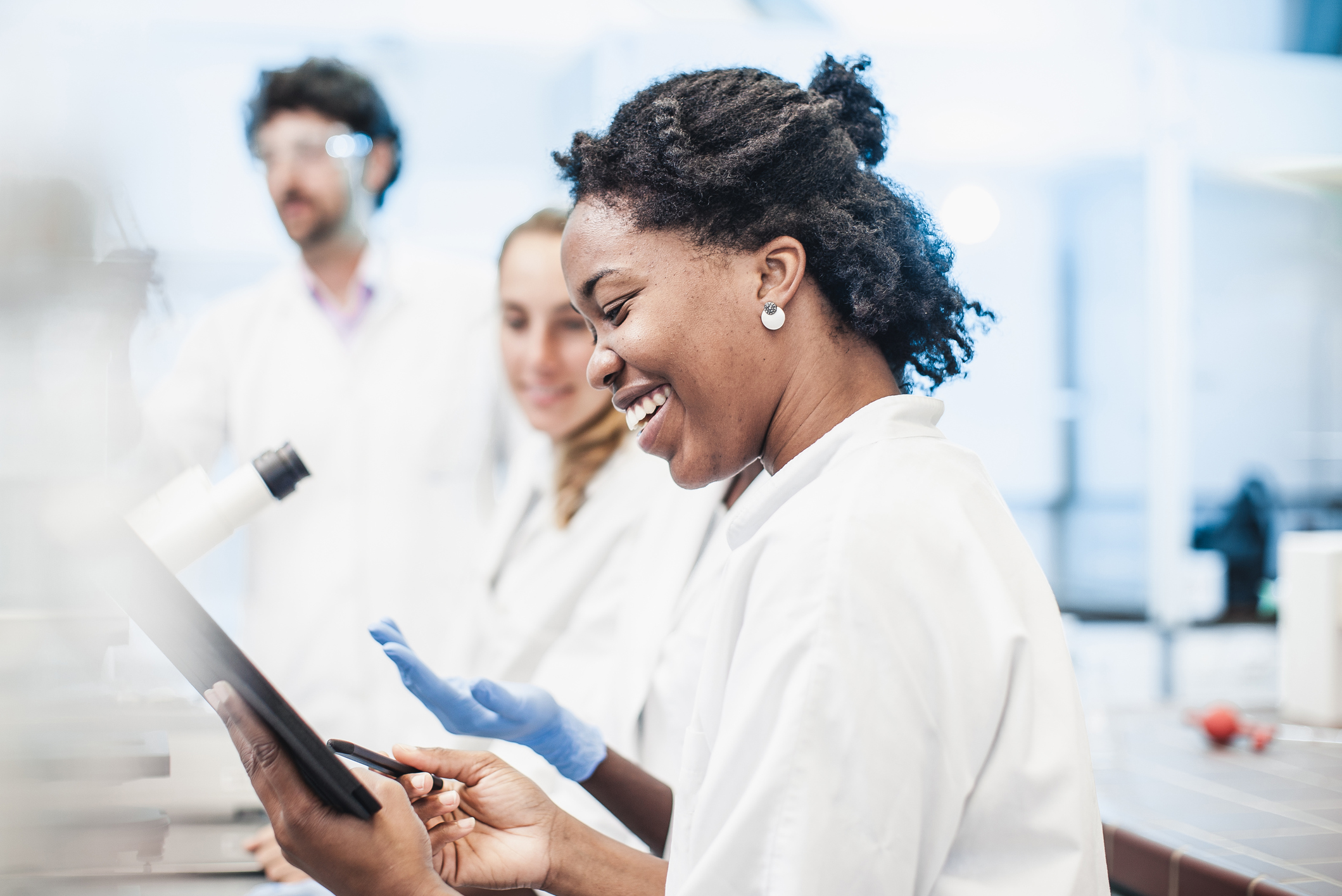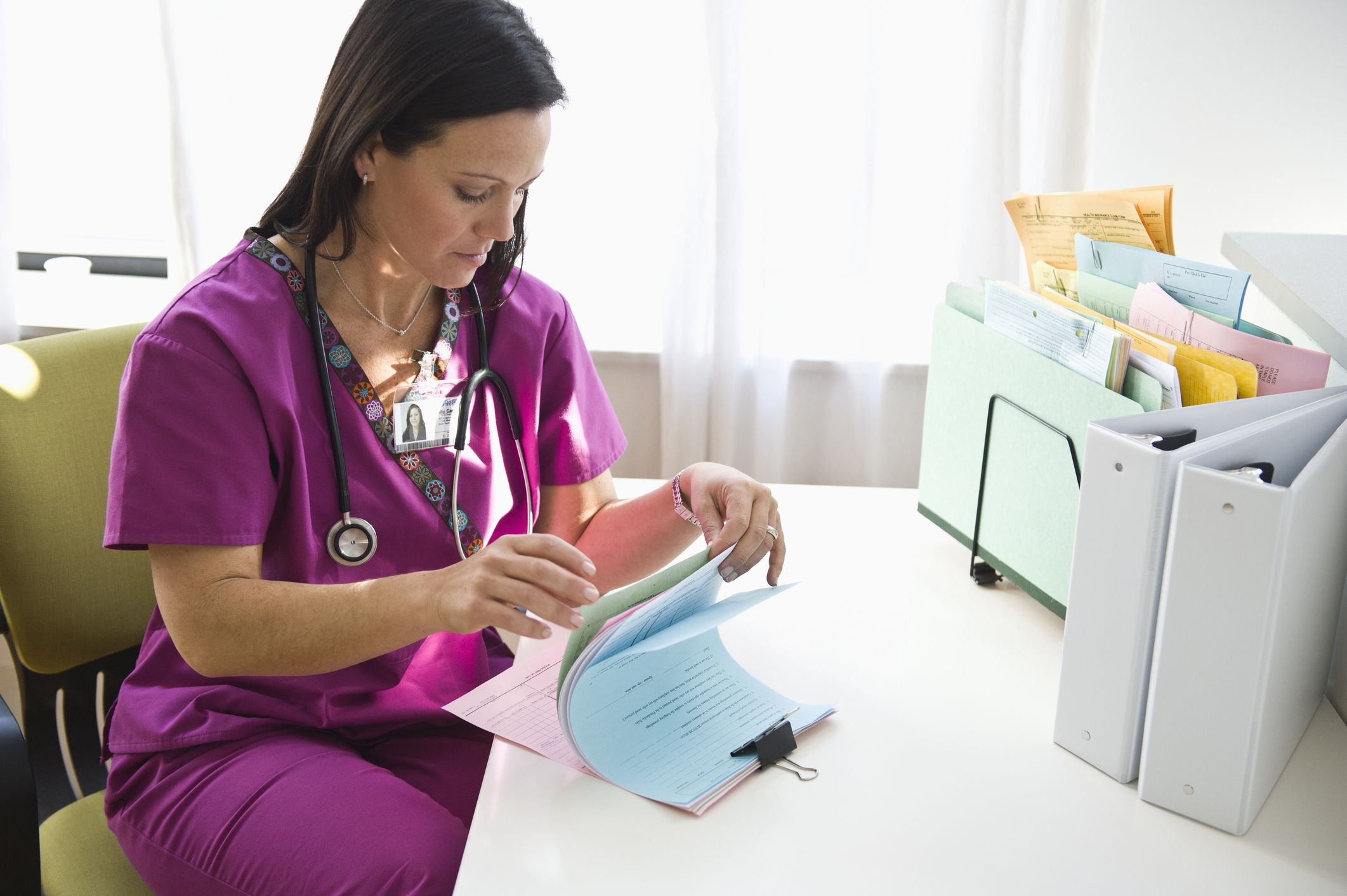 Burnout Among Health Care Professionals: A Call to Explore and Address This Underrecognized Threat to Safe, High-Quality Care
The US health care system is rapidly changing in an effort to deliver better care, improve health, and lower costs while providing care for an aging population with high rates of chronic disease and co-morbidities. Among the changes affecting clinical practice are new payment and delivery approaches, electronic health records, patient portals, and publicly reported quality metrics—all of which change the landscape of how care is provided, documented, and reimbursed. Navigating these changes are health care professionals (HCPs), whose daily work is critical to the success of health care improvement. Unfortunately, as a result of these changes and resulting added pressures, many HCPs are burned out, a syndrome characterized by a high degree of emotional exhaustion and high depersonalization (i.e., cynicism), and a low sense of personal accomplishment from work.
Nurse Suicide: Breaking the Silence
Although burnout, depression, and suicide in nurses are beginning to be recognized as a significant threat to our health care system, we cannot report the rate at which nurses die by suicide because this data is not accurately tracked. We also know through first-hand accounts that nurse suicide is rarely discussed and not often addressed institutionally. In our new discussion paper, the authors share their insights and the insights of those who have been personally affected by the loss of a colleague, relative, or friend in an effort to encourage formal tracking of data on nurse suicide, as well as focus attention on this critical issue.
Care-Centered Clinician Documentation in the Digital Environment: Solutions to Alleviate Burnout
Electronic health records are not living up to their full potential.
The authors of our most recent discussion paper attest that electronic health records (EHRs) focus on supporting billing and legal documentation, and do not assist with ongoing patient care. EHRs require data in ways that disrupt clinician workflow,and consume more than half of their workday. This discussion paper analyzes how the medical community can re-engage with EHRs so that they may become flexible and comprehensive enough to serve clinicians, patients, and insurance providers alike.
A Journey to Construct an All-Encompassing Conceptual Model of Factors Affecting Clinician Well-Being and Resilience 
Why are so many clinicians experiencing burnout?
 
The answer is complex but a new discussion paper from the National Academy of Medicine aims to shed light on the issues contributing to of clinician burnout and well-being.
 
Taking a holistic view of the external, systemic, and internal factors that impact clinician well-being and burnout, the authors of this discussion paper provide a first look at a comprehensive model that highlights and illustrates the interrelated factors affecting clinician burnout on a daily basis.
 
Individuals and organizations can use this model to identify methods to increase well-being and decrease burnout for clinicians at any stage of their careers.
Implementing Optimal Team-Based Care to Reduce Clinician Burnout
Teamwork is critical for clinician well-being and better patient care. But how can we better foster team-based care so that patients and clinicians can thrive?
This discussion paper explores optimal team-based care and its role in reducing clinician burnout and achieving better patient outcomes. Authors describe key features of successful health care teams, review existing evidence that links high-functioning teams to increased well-being, and recommend strategies to overcome barriers to optimal team-based care.

A Pragmatic Approach for Organizations to Measure Health Care Professional Well-Being
Clinician well-being is crucial in ensuring a healthier future for all. But we cannot effectively combat clinician burnout without measuring its pervasiveness.
The following discussion paper investigates several measurement tools that organizations can use to assess clinician burnout and well-being. Tools vary widely and should be chosen carefully by researchers and organizational leadership. Authors provide a list of considerations and a brief overview of the tools that may be available to you. 
A Vision for a Person-Centered Health Information System 
We have a health care system with robust but highly fragmented capabilities. How can we leverage technology to enhance harmonized, patient-centered care?
Realizing the full potential of patient-centered health care technology that also reduces clinician burden will require collaboration across multiple sectors, a willingness to share data, and the development of universal standards. This discussion paper describes a vision for the future, identifies existing gaps and barriers, and describes a potential roadmap to achieving a person-centered health information system.
Burnout and Job and Career Satisfaction in the Physician Assistant Profession: A Review of the Literature
While much is known about the prevalence of burnout among physicians and nurses, little is known about burnout in the physician assistant (PA) profession. Approximately 50 percent of physicians and 35 percent of nurses report symptoms of burnout. Burnout is linked to increased health care costs, medical errors, and poor patient outcomes.
The PA profession emerged in the 1960s in response to workforce shortages in rural and underserved communities. The profession has evolved from one designed for primary care to one that is adaptable to broad workforce demands. PAs are now employed in almost all medical specialties, including those with physicians reporting high rates of burnout. The authors believe that this is the first paper to explore the literature that relates specifically to PA burnout and career and job satisfaction.
---
Culture of Silence Series
An interprofessional group of members of the Global Forum on Innovation in Health Professional Education are working together to illuminate issues concerning stress and burnout of health professionals and the role of health professional education to mitigate the negative effects of prolonged stress. Learn more about the Global Forum >>
Sandeep Kishore and several other members of the Global Forum on Innovation in Health Professional Education wanted to draw attention to the problem of medical student and physician suicide. Kishore and three others wrote a discussion paper, Breaking the Culture of Silence on Physician Suicide,which was published by the National Academy of Medicine (NAM). This paper draws attention to the tragedy of stress and suicide in health professional students and practitioners, specifically focusing on doctors and surgeons. The authors of this NAM discussion paper called for others to bring their voice to the conversation around depression and suicide in doctors and doctors in training as part of the Culture of Silence series.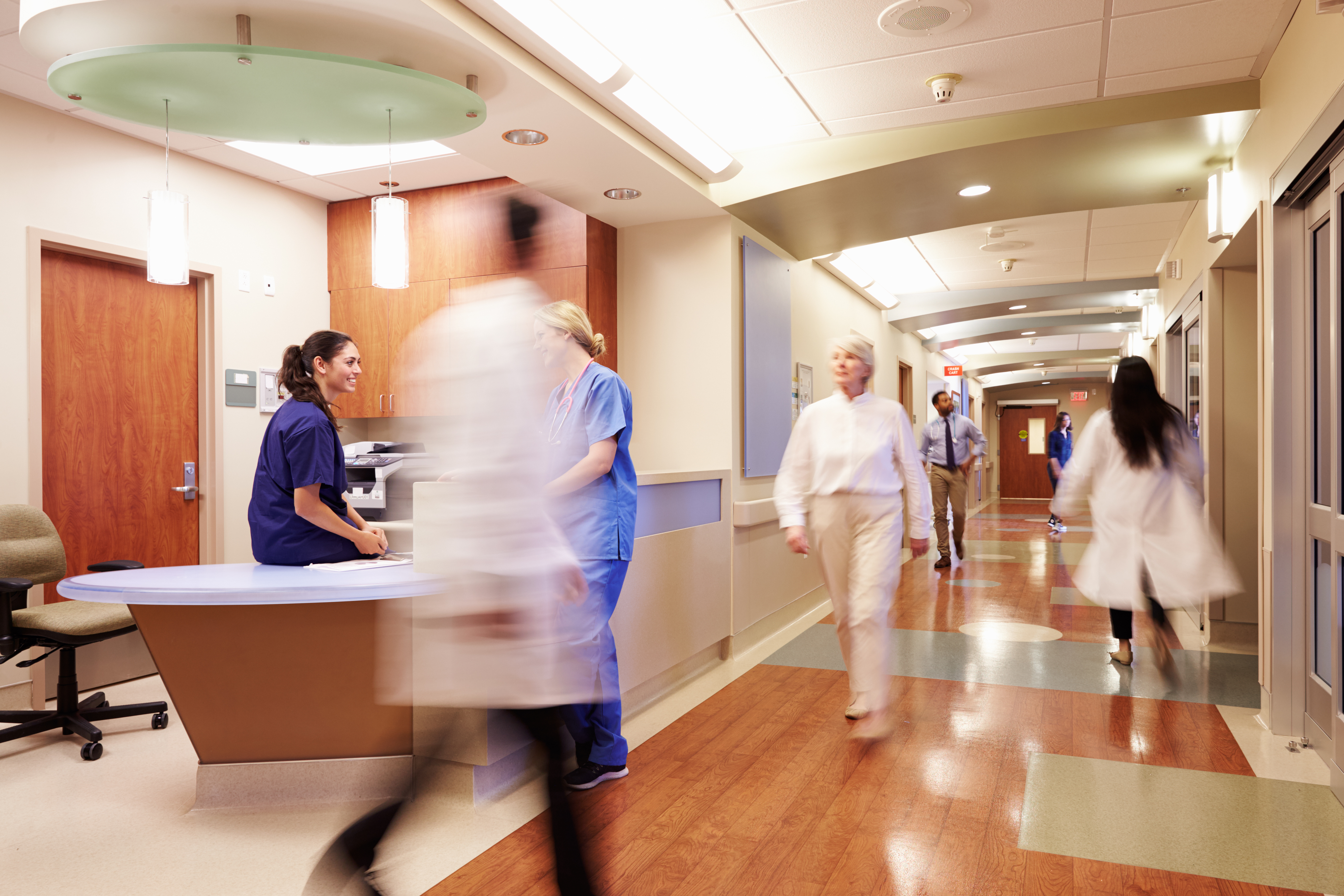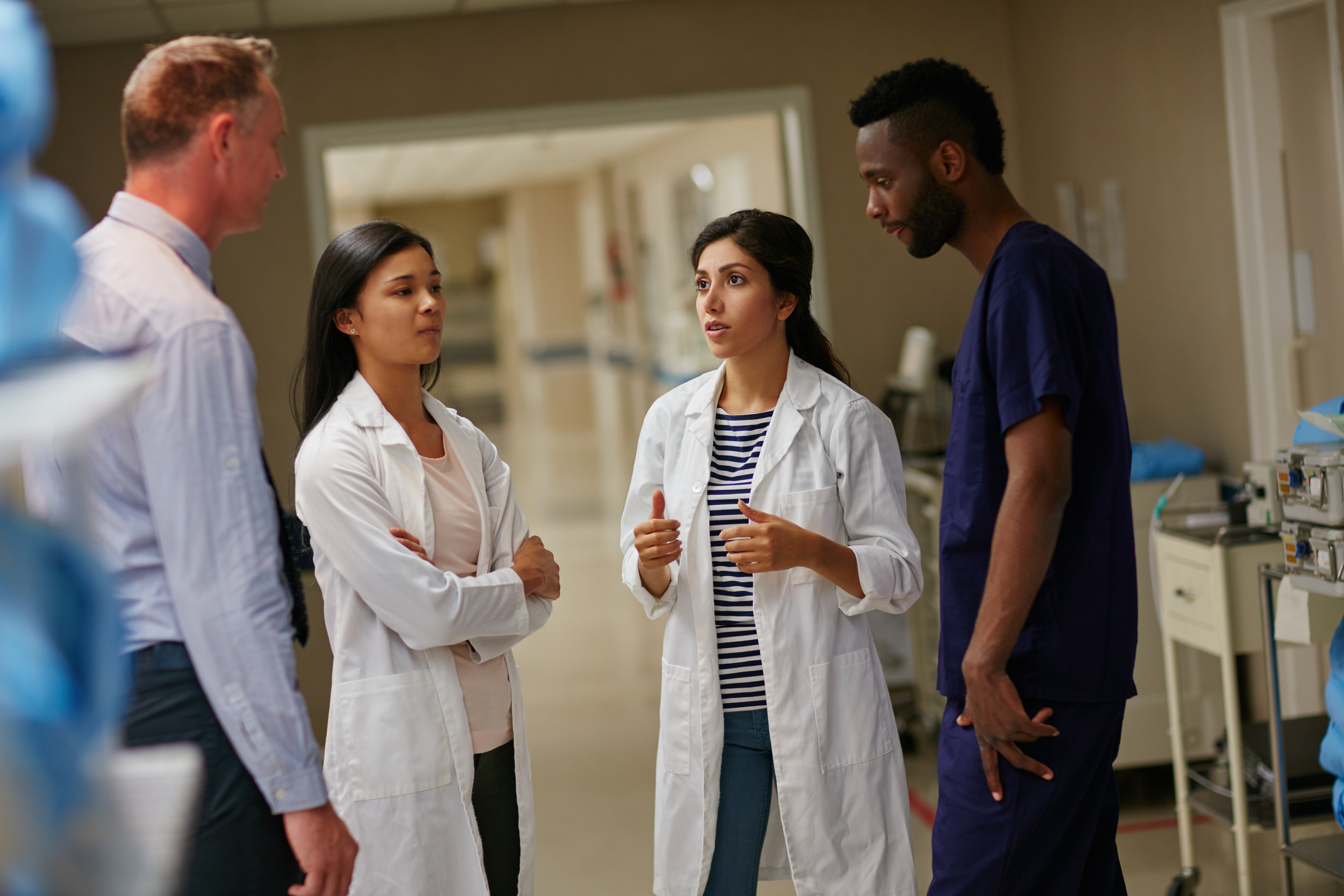 Breaking the Culture of Silence on Physician Suicide 
Every year an estimated 400 U.S. physicians take their lives. Numerous global studies involving every medical and surgical specialty indicate that approximately 1 in 3 physicians is experiencing burnout at any given time. Medical students appear to be at an equal or higher risk of burnout, depression, substance abuse, and suicide.  Because of the perceived and real risks associated with seeking help for such problems, many students, trainees, and doctors, and health care organizations fail to recognize, report, discuss, or pursue treatment for these conditions. The purpose of this paper is to shine a spotlight on this culture of silence, to understand the scope and complexity of the underlying issues, and to drive changes to deliver individual, organizational, and societal interventions that preserve and promote the physical and emotional health of care givers.
In the following four vignettes, care providers write candidly about their own experiences in hopes that sharing their stories will help break down the Culture of Silence.
Breaking Silence, Breaking Stigma 
The piece, titled "Breaking Silence, Breaking Stigma," provides a strong step in normalizing vulnerability—and will ideally encourage other young physicians to share their experiences, solutions, and paths forward. Anyone else can join the movement by sending their written thoughts, opinions, or personal accounts relating to the culture of silence to sunny.kishore@gmail.com. These written comments will be shared only if the writer and those easily identified in the remarks provide explicit permission to do so.
This piece first appeared in the Beeson Beat, Yale University's internal medicine housestaff periodical, in April 2017. It is reprinted with kind permission from the Beeson Beat and Dr. Jasleen Salwan. Minor edits have been made to this text since its original publication.

I Felt Alone but I Wasn't: Depression is Rampant Among Doctors in Training 
The National Academy of Medicine Perspective, Breaking the Culture of Silence on Physician Suicide, brought together four unique voices from surgery, nursing, medical training, and the clergy to consider what led Kaitlyn, a young medical student, to take her own life on April 11, 2013. Drawn from personal experiences, the authors expose what they feel is a culture of silence under intense pressure that pushes physicians and trainees to experience depression and in many cases to tragically end their lives.
The authors hope to bring more voices into their conversation by requesting others who are comfortable with sharing to offer their own reactions to situations they were forced to navigate throughout their education and careers as health providers. Dr. Elisabeth Poorman, a primary care doctor and a former resident at Cambridge Health Alliance, answered the call and agreed to reprint her entry in WBUR's CommonHealth blog, published in August 2016. This piece is Dr. Poorman's personal reflection on the rampant depression experienced by doctors and doctors in training. 
Breaking a Culture of Silence: The Role of State Medical Boards
Over the course of his 40-year career in the field of medicine, Arthur Hengerer has witnessed many mental health challenges among his physician colleagues at all stages of their careers. Now, with his involvement in regulatory aspects of medicine, he is in a position to proactively address these challenges. Dr. Hengerer is devoting the rest of his career to diminishing the great stigma surrounding mental health issues so medical students and physicians can get the help they need in a safe environment.
100 Days of Rain: A Reflection on the Limits of Physician Resilience 
By January 1999, it rained, they say, for over 100 days in a row; Seattle has a reputation for precipitation, which I have to believe could lead to higher rates of seasonal affective disorder and the need for strong coffee. It was during this month that I can say I may have reached my low point. I was a young, insecure, and nervous intern in the Harborview Medical Center intensive care unit that month—one in which our attending physician later admitted was the busiest of his long career. Myself and my senior resident, Phil, came to expect the admission of more than 10 critically ill patients every fourth night.
The idea of caps on resident duty hours has been studied and discussed since the early 1970s, and even in 1999 the 80-hour workweek was implemented, if not necessarily followed. But caps were not a term we used on-call—they were what our surgical colleagues wore in the OR (operating room), and what I wore on the rare off day I could attend a Mariners game.
---
Stress and Wellness in Health Professions Education Series 
Students, trainees, faculty, and health professionals all affirm that stress in the health professions has a direct human toll on productivity, efficiency, quality, and the human capital of the workforce. A strategic move is necessary to shift the paradigm and create a new normal—one that is life affirming, health oriented, and drives durable changes for the next generation. To develop a foundation for dialogue among the professions, individual members of the Global Forum on Innovation in Health Professional Education from various health professions volunteered to write perspectives that summarize the types of stresses affecting their profession. These authors examine systems-level stressors from each of their individual perspectives, and explore how their profession responds to stress within education and practice.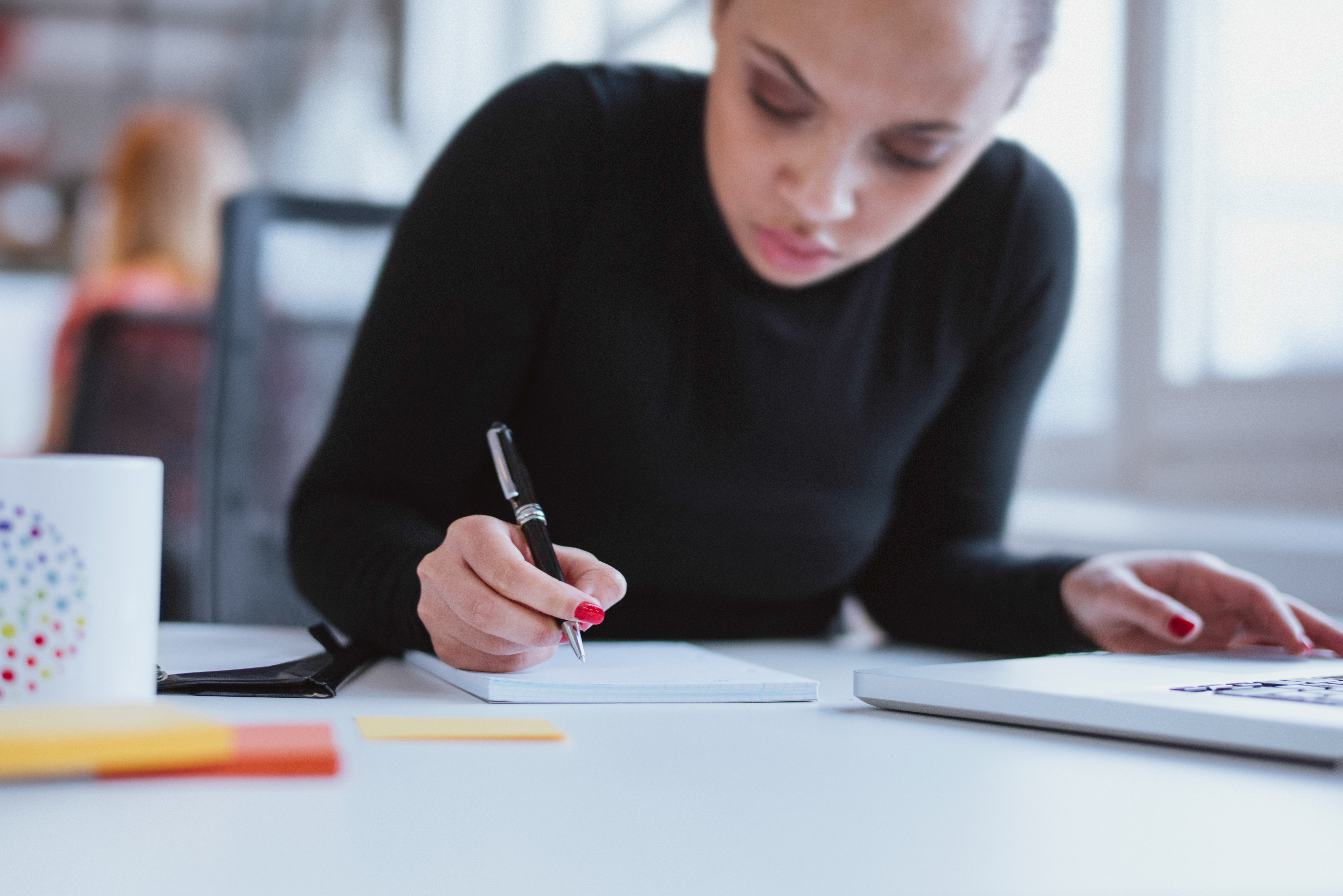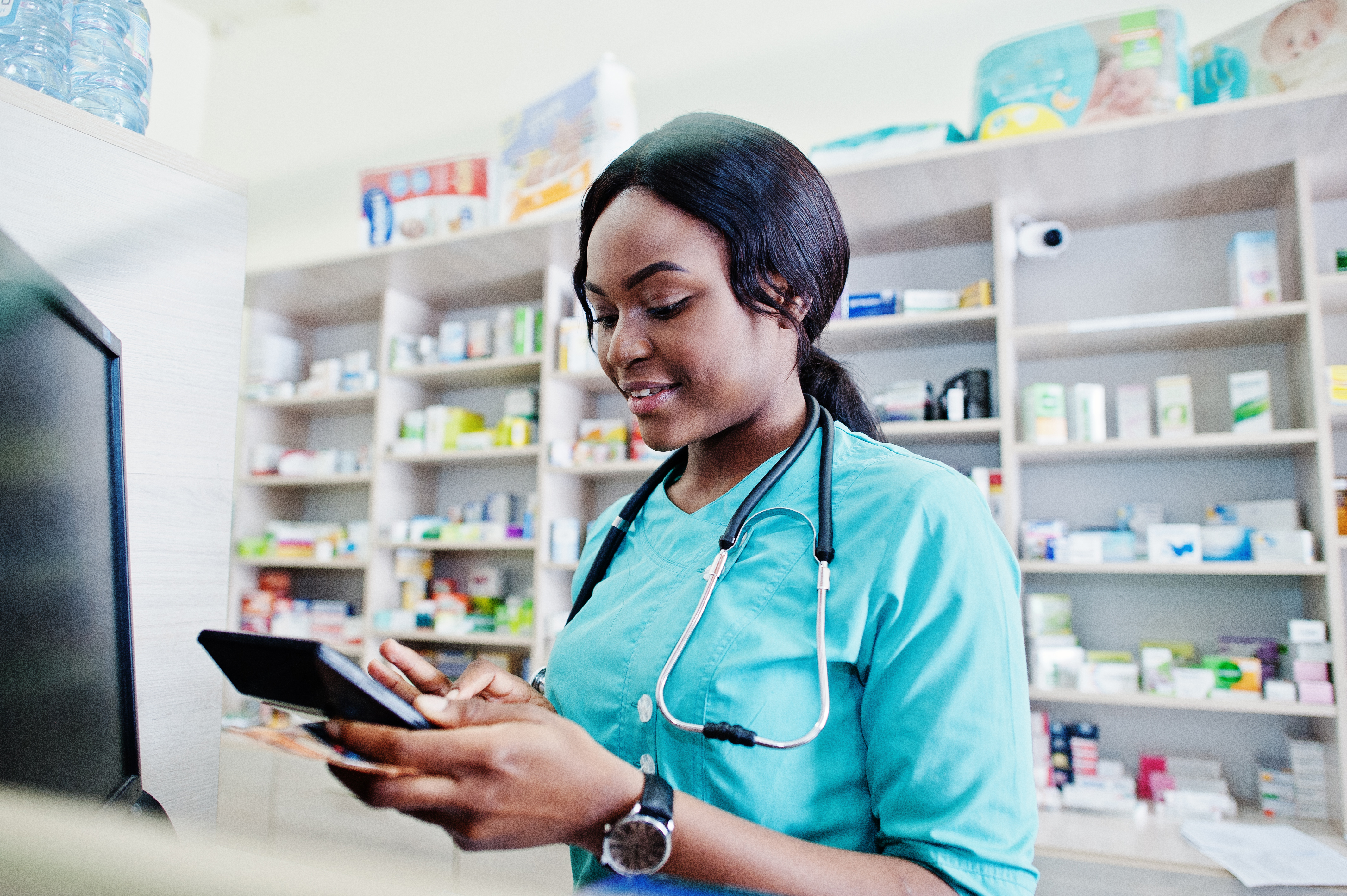 A Multifaceted Systems Approach to Addressing Stress Within Health Professions Education and Beyond
There are unique stressors faced by health professionals that begin during the educational process and continue throughout training and into practice. While stress is expected owing to the intense nature of the work in health care, the systems in which faculty and health professionals work often intensifies this already stressful environment and can lead to negative mental and physical effects. Stress takes a major toll on individuals and has been reported to increase absenteeism, errors, burnout, and substance use, and it can even lead to individuals quitting the health professions altogether.
Individual and institutional costs in the form of strained personal and professional relationships, lower quality of care, and financial expenses associated with diminished physical health and mental well-being of those caring for the population also occur. The disruption for coworkers who rely on burned-out, stressed, or absent colleagues for their expertise significantly impedes team functioning and further degrades the overall quality of the care. 
Burnout, Stress, and Compassion Fatigue in Occupational Therapy Practice and Education: A Call for Mindful, Self-Care Protocols 
Now more than ever is the time for occupational therapy educators, students, and practitioners to invest in strategies to combat burnout and stress. Current health care practice requires occupational therapy practitioners to manage many dimensions of patient care. Combining professional and educational duties with the emotional energy required for patient encounters and managing one's personal life can create the potential for burnout and compassion fatigue and an imbalanced professional quality of life. Yuen (1990) called upon occupational therapy fieldwork educators to put more time in their formal training toward teaching experiences with their students, and to recognize potential for burnout by increasing self-awareness.
Addressing Burnout, Depression, and Suicidal Ideation in the Osteopathic Profession: An Approach That Spans the Physician Life Cycle
Burnout, depression, and suicidal ideation are key areas of concern because of the consequences they can have on physicians as well as the patients for whom they care. The level of burnout in the medical profession has increased at an alarming rate in the past decade. Statistics reveal that about 54 percent of all physicians are burnt out (30–40 percent of employed physicians and 55–60 percent of self-employed physicians.) Students, interns, and residents also factor into the equation as reports indicate they experience burnout at a rate of 20–40 percent. According to the International Classification of Diseases, Tenth Edition (ICD-10), burnout is defined as "a state of vital exhaustion." It manifests as emotional exhaustion that affects a person's passion for work; ability to relate to others; sense of accomplishment or purpose; judgment; productivity; emotions; and overall health.
Together, burnout, depression, and suicidal ideation (or simply, physician wellness) are multifactorial issues that include physicians' socioeconomic strains and presumptive factors of lifestyle, loss of autonomy in the workplace, and ever-changing demands of regulations. These factors can pose a heavy burden on physicians at different stages of their careers (e.g., student, resident, practicing physician, and retired physician).
Promoting Well-Being in Psychology Graduate Students at the Individual and Systems Levels 
More than 70 percent of psychology doctoral students report experiencing stressors that can affect their ability to fully function. Common stressors include academic responsibilities, debt, anxiety, and poor work–life balance. Lack of support from faculty, poor relationships with faculty, and cohort tension are sources of stress and negatively affect both personal and professional functioning while serving as barriers to effective coping. This can result in trainees who have difficulty developing and exhibiting the proper degree of professional competence (termed as problems with professional competence.)  These problems with professional competence can be manifested in difficulties attaining identity as a psychologist, self-awareness, and reliable clinical judgment and reflection skills, as well as developing the ability to have effective interpersonal interactions. Once competency problems emerge, they demand immediate attention in order to ensure patient safety and effective care. A proactive and preventive strategy involves implementing both individual- and systems-level approaches designed to increase self-care.
Stress-Induced Eating Behaviors of Health Professionals: A Registered Dietitian Nutritionist Perspective
For health professionals, stress and eating often combine in unhealthy ways. The stress comes early in their training and lingers throughout their careers. Anyone who has worked or trained in a hospital knows all too well the cycle of workplace stress leading some individuals to overeat and gain excess weight, which in turn leads to physical and mental stress due to the weight gain itself. Others react to stress by eating less and losing weight, which can similarly have negative consequences. Often stress comes with unhealthy food choices such as skipping meals, reliance on fast food, restricting fluid intake, or choosing foods high in sugars and fats and low in nutrients. Skipping meals and drinking too little fluid have not been shown to increase medical errors, but they do contribute to "burn-out" and jeopardize weight and nutritional status.

Nursing, Trauma, and Reflective Writing
Clinicians are experiencing burnout at alarming rates, and innovative approaches to promoting well-being are needed. Reflective writing can provide clinicians with the space, time, and method to address the trauma they have experienced while caring for their patients.
In our newest NAM Perspectives Discussion Paper, the authors describe a course on reflective writing designed specifically for nurses, and how this practice built confidence, supported resilience, reduced stress and other signs of burnout in those who practiced just 20 minutes of reflective writing a day.