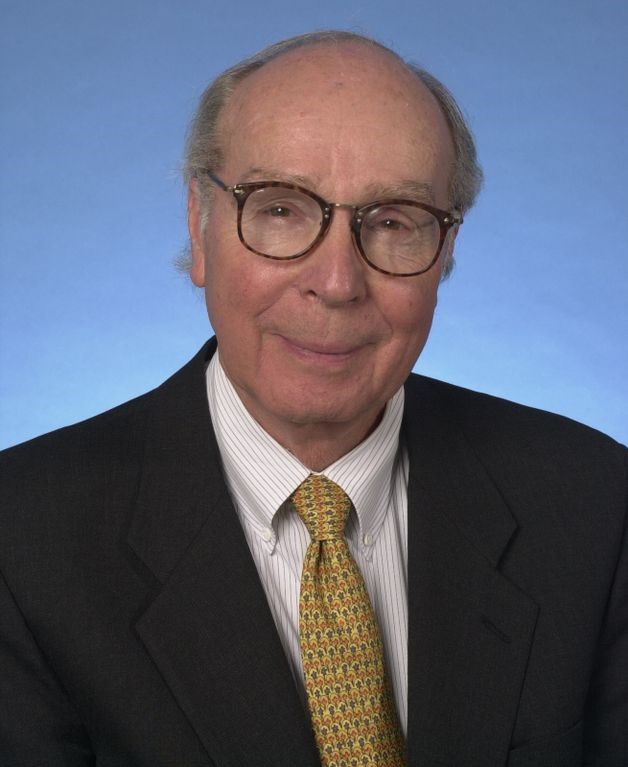 The National Academy of Medicine (NAM) honors the life and work of Stuart Bondurant, who passed away on May 26, 2018. Dr. Bondurant served as Acting President of the NAM (then the Institute of Medicine) in 1991 and 1992 during the search for Samuel Thier's successor. Dr. Bondurant provided steady leadership at a pivotal moment for the NAM – a contribution for which we remain deeply grateful.
Dr. Bondurant retired as Dean Emeritus of the School of Medicine at the University of North Carolina, Chapel Hill, after a distinguished career that focused on improving medical education and advancing cardiac research. As head of the medical branch of the Artificial Heart-Myocardial Infarction Program of the National Heart Institute in 1966, he initiated the nation's first organized research effort on heart attacks. Dr. Bondurant was devoted to improving health in his home state of North Carolina; he co-founded the North Carolina Institute of Medicine and the North Carolina Biotechnology Center and was a longtime chair of the North Carolina Governor's Commission on the Reduction of Infant Mortality.
To read more about Stuart Bondurant, please visit his obituary in the Winston-Salem Journal.