David Rall Medal
The David Rall Medal is awarded to a member of the National Academy of Medicine who has demonstrated particularly distinguished leadership as a chair of a study committee or other such activities in a manner that was particularly exemplary, demonstrating a commitment substantially above and beyond the usual expectations of a committee chair.
2023 Recipient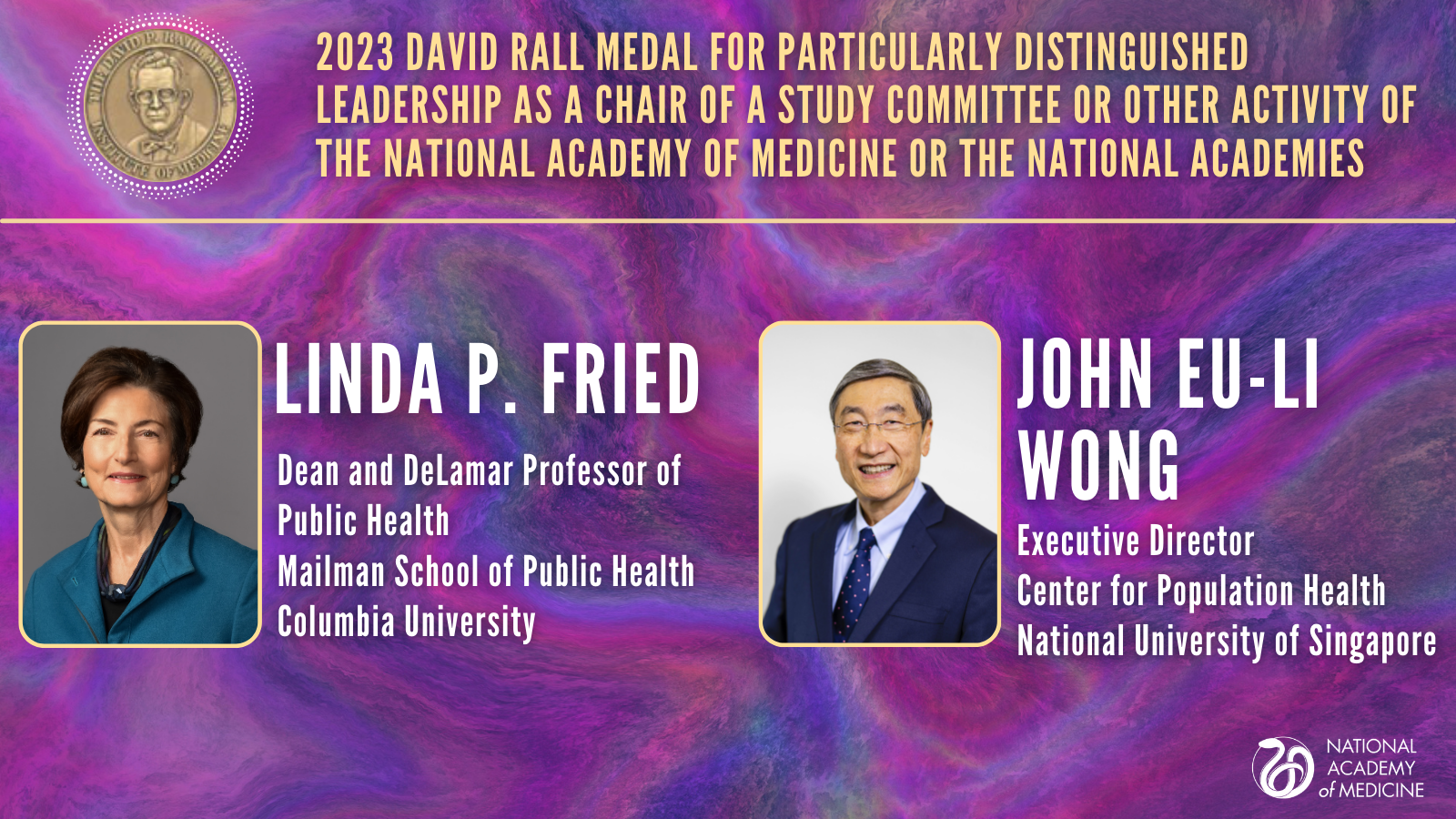 Linda P. Fried
Dean and DeLamar Professor of Public Health
Mailman School of Public Health, Columbia University
John E.I. Wong
Executive Director
Center for Population Health, National University of Singapore
For more information, contact Donna Duncan at dduncan@nas.edu.