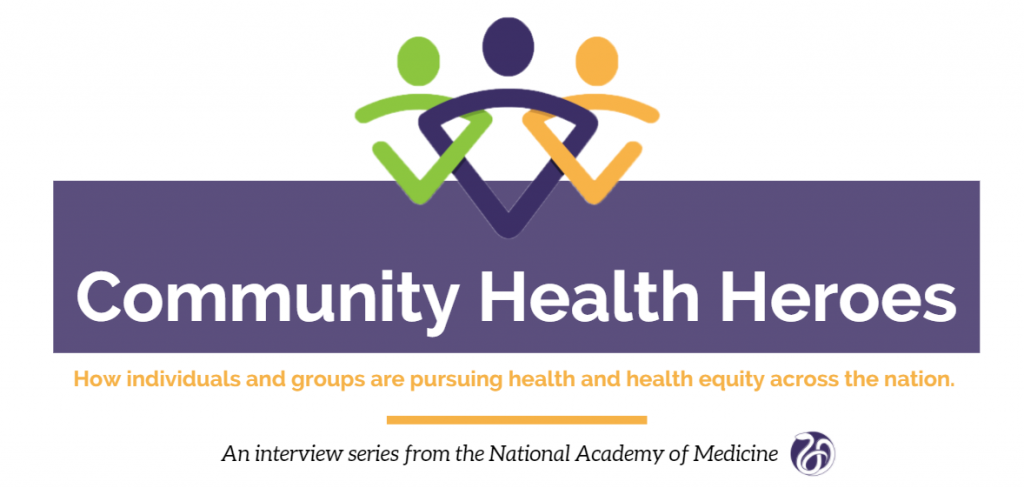 Inspired by the 2017 National Academies report Communities in Action, this series highlights individuals or groups who are working to advance health and health equity in communities across the nation. The series features preventive strategies and programs that are conceived and implemented at the local level and focus on a range of factors that contribute to health, like education, employment, health systems and services, housing, income and wealth, the physical environment, public safety, the social environment, and transportation. Interviewees describe challenges, success stories, and lessons about what has worked for their organizations and communities. The purpose of the series is to share information, support networking, and spark new ideas. The National Academy of Medicine (NAM) does not necessarily endorse approaches described by the interviewees. This series is supported by the NAM's Kellogg Health of the Public Fund and the Robert Wood Johnson Foundation. 
Interviews 
Melissa Simon
Melissa Simon is Vice Chair of Clinical Research in the Department of Obstetrics and Gynecology; George H. Gardner Professor of Clinical Gynecology; and Professor of Obstetrics and Gynecology, Preventive Medicine and Medical Social Sciences at Northwestern University's Feinberg School of Medicine in Chicago, IL. Read why she's a community health hero: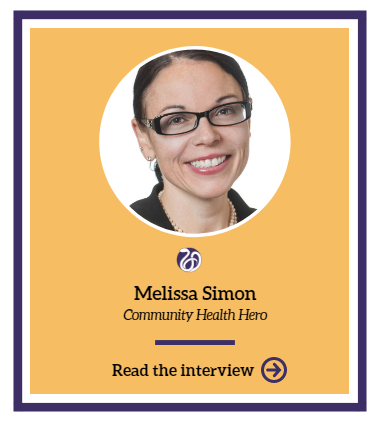 Kerene Tayloe
Kerene Tayloe is a Federal Policy Associate with WE ACT, an organization based in New York, NY, that empowers and organizes low-income people of color to build healthy communities for all. 

For additional related resources, please visit our Culture of Health homepage.