Gilbert S. Omenn Fellowship
The next call for nominations will open in March 2025.
The overall purpose of the Gilbert S. Omenn Fellowship is to enable talented, early-career physician-scientists combining biomedical research, public health, and clinical medicine to participate actively in health- and medicine-related study processes of the National Academies of Sciences, Engineering, and Medicine (the National Academies), promoting the integration of public health and medicine — both scientifically and through practice and policy. The Omenn Fellowship aims to foster a cadre of physician-scientists who will integrate biomedical research, population health, and health policy and will expand the nation's capacity for research, leadership, and policy development that advances health. The program especially welcomes nominations of historically underrepresented candidates.
The award is named for Dr. Gilbert S. Omenn, the Harold T. Shapiro Distinguished University Professor of Computational Medicine & Bioinformatics, Internal Medicine, Human Genetics, and Public Health at the University of Michigan. He is a physician-scientist whose career bridges biomedical research, public health and public policy, and academic medical center leadership. This fellowship reflects the integrative role that is emblematic of his professional achievements.
The Omenn Fellowship is part of the NAM Fellowships for Health Science Scholars program. See all opportunities >>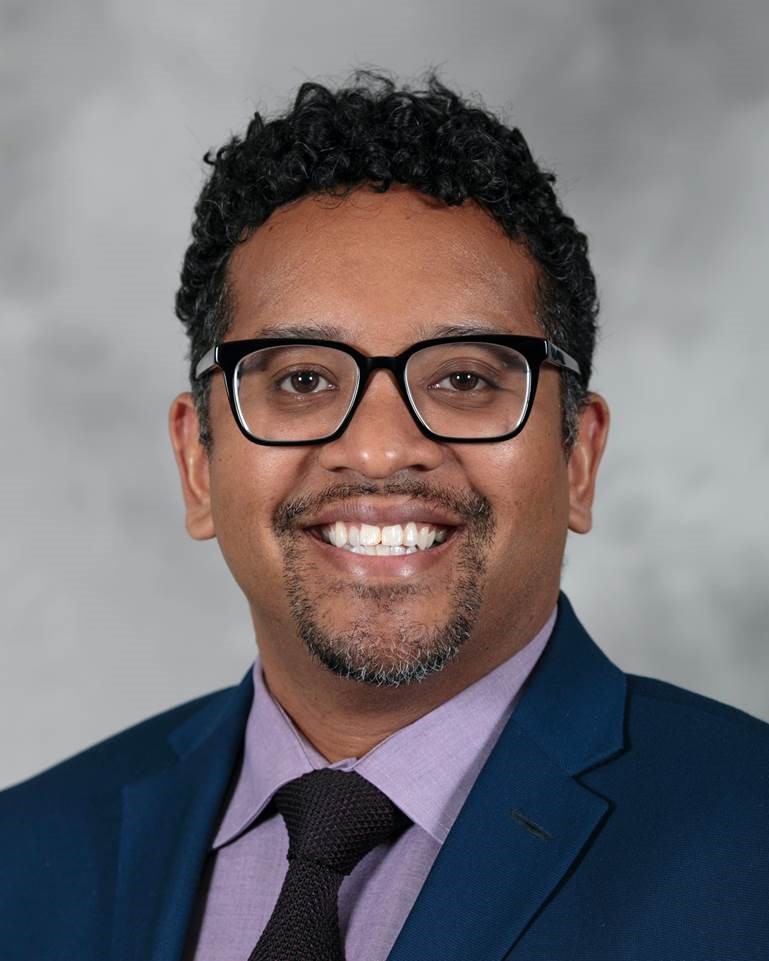 Andrew A. Gonzalez, MD, JD, MPH
2021-2023 Omenn Fellow
Dr. Gonzalez is an Assistant Professor of Surgery at the Indiana University School of Medicine. He is also an Associate Director for Data Science and Research Scientist at the Center for Health Services Research of the Regenstrief Institute, Inc. He is interested in novel uses of technology to improve patient outcomes. His current early career development project seeks to apply artificial intelligence and machine learning toward optimizing outcomes and value in peripheral arterial disease. Specifically, he is exploring three specific lines of research: 1) creation of a cloud-based platform to organize and analyze structured and unstructured data from the EHR, imaging systems, and wearables for clinical implementation and research data curation; 2) development of "doctor in the middle" paradigms for healthcare AI implementation, and 3) development of best practices for identifying and addressing bias in healthcare AI algorithms. His clinical interests are limb optimization in the setting of chronic limb-threatening ischemia, advanced aortic interventions, and vascular trauma.
Dr. Gonzalez earned his MD, MPH, and BS from the University of Illinois at Chicago and his JD from the John Marshall Law School. He completed his residency at the University of Illinois and an NIH-T32 post-doctoral research fellowship in the Center for Healthcare Outcomes & Policy at the University of Michigan's Institute for Healthcare Policy & Innovation.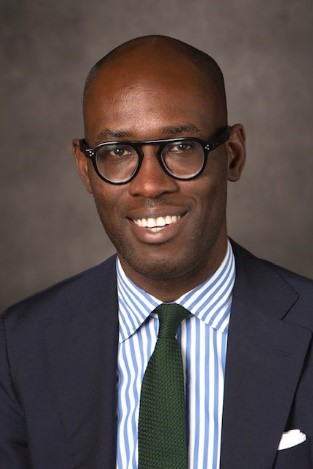 Anaeze Offodile II, MD, MPH
2019-2021 Omenn Fellow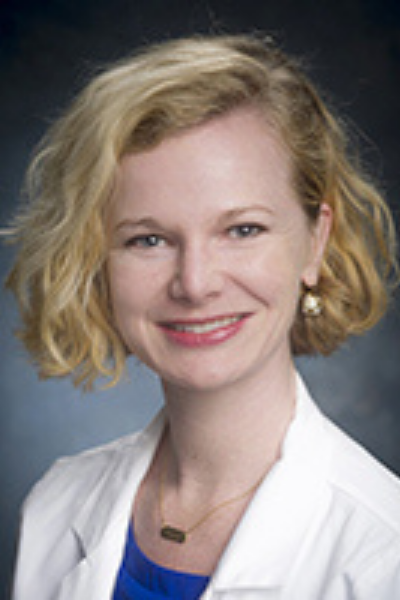 Ellen Eaton, MD, MSPH
2017-2019 Omenn Fellow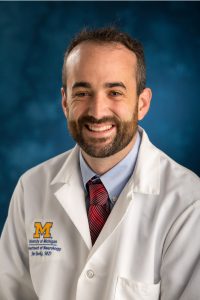 James Burke, MD, MS
2015-2017 Omenn Fellow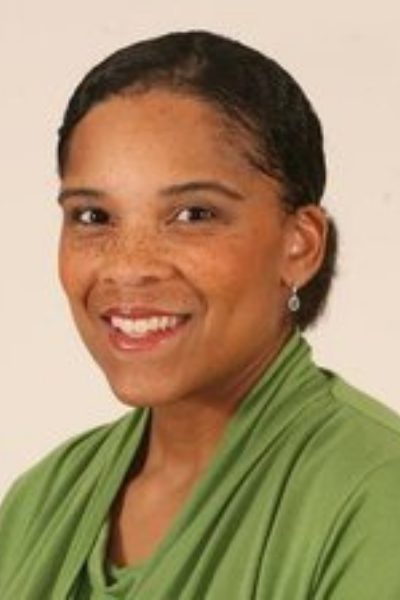 Deidra Crews, MD, ScM, FASN
2013-2015 Omenn Fellow
Fellowship Description
The Omenn Fellowship is awarded for a two-year period. During this time, the fellow is expected to continue to work at their main academic post, while being assigned to a health- and medicine-related board of the National Academies. The boards are:
Children, Youth, and Families,
Food and Nutrition,
Global Health,
Health Care Services,
Health Sciences Policy, and
Population Health and Public Health Practice.
The fellowship requires a 10- to 20-percent commitment of time over two years and includes attendance at a one-week orientation to health policy, the NAM Annual Meeting in October and meetings of an assigned board. Domestic travel expenses are covered for participation in approved fellowship activities. Additionally, the fellow will participate actively in the work of an appropriate study committee or roundtable, including contributing to its reports or other products. Studies that would enable the fellow to contribute to the value of integrating medicine and public health will be identified.
This experience will introduce the Omenn Fellow to a variety of experts and perspectives, including legislators, government officials, industry leaders, executives of voluntary health organizations, scientists, and other health professionals. In addition, each fellow will be assigned an NAM member who will serve as a senior mentor during the two years of the fellowship.
A flexible research grant of $25,000 is awarded to each Omenn Fellow, which will be administered through the appropriate department in the fellow's home institution to advance the fellow's professional and academic career. This grant is not intended for use as a salary offset for the fellow, and no indirect costs are allowed.
Eligibility
Nominees for the Omenn Fellowship must:
Be nominated by a member of the NAM
Hold an M.D. or D.O. with additional study in the medical sciences, public health, and/or public policy
Be one-to-five years out from completion of residency and fellowship training or receiving the terminal doctoral degree, in an appropriate faculty position or its equivalent
Be able to dedicate 10 to 20 percent of time to the fellowship for two years, including all the specified experiences
Be endorsed by the department chair, institute director, or equivalent
Hold U.S. citizen or permanent resident status at the time of the nomination
Selection Criteria
Nominees will be evaluated by an NAM-appointed committee based on their professional qualifications, scholarship, and quality of professional accomplishments as evidenced through publications and research grants, and relevance of current field of expertise to the work of the NAM.
Nomination Packet
A complete nomination packet must be submitted electronically through the online nomination system at https://fellowship.nam.edu/ and will include the following documents:
A nomination letter from a member of the NAM
Three (3) letters of reference
A supporting letter from the candidate's department chair, institute director, or equivalent
An up-to-date curriculum vitae
A brief one-page bio
A one-page personal statement
Timeline
Fellowships will be awarded in odd years.
March 2025 | Call for nominations opens 
June 2025 | Nomination packets are due at 3:00pm ET 
July 2025 | Awardee is notified 
September 2025 | Fellow orientation week at the NAM is held 
October 2025 | Fellow is introduced to the Membership at the NAM Annual Meeting 
Program Administration
Inquiries about the Omenn Fellowship should be directed to:
Yumi Phillips
Program Officer
Health Policy Fellowships and Leadership Programs
National Academy of Medicine
500 Fifth Street, NW
Washington, DC 20001
Phone: (202) 334-1506
Email: yphillips@nas.edu