2019 Emerging Leaders in Health and Medicine Scholars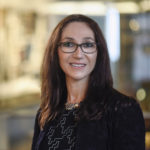 Maria Elena Bottazzi, PhD
Associate Dean, National School of Tropical Medicine
Professor, Pediatric Tropical Medicicine & Molecular Virology & Microbiology
Baylor College of Medicine
Dr. Maria Elena Bottazzi, Associate Dean of the National School of Tropical Medicine and Professor in Pediatrics and Molecular Virology and Microbiology at Baylor College of Medicine, is an internationally-recognized vaccinologist and global health advocate. As Co-director of Texas Children's Hospital Center for Vaccine Development, she has more than two decades of experience in applying a product development partnership (PDP) model to build sustainable global biotechnology capacity and training programs that have successfully transitioned NTD vaccines from bench to clinic. Her philosophy is to engage, motivate and empower young scientists to build strong networks and contribute to scientific and global health effectiveness. As a global thought-leader she has received national and international highly regarded awards,has more than 120 scientific papers and participated in more than 200 conferences worldwide. She is a Fellow of the American Society of Tropical Medicine and Hygiene (ASTMH), the Hedwig van Ameringen Executive Leadership in Academic Medicine (ELAM), the Leshner Leadership Institute Public Engagement (Infectious Diseases) of the American Association for the Advancement of Science (AAAS) and a Sr. Fellow of the American Leadership Forum (ALF). Currently, she is also a committee member to the National Academy of Sciences, Engineering, and Medicine for the Stronger Food and Drug Regulatory Systems Abroad consensus study. Dr. Bottazzi has a bachelor's degree in Microbiology and Clinical Chemistry from the National Autonomous University in Honduras, and a doctorate in Molecular Immunology and Experimental Pathology from the University of Florida. Her post-doctoral training in Cellular Biology was completed at University of Miami and Pennsylvania.
---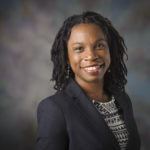 Oluwadamilola "Lola" Fayanju, MD, MA, MPHS
Assistant Professor of Surgery
Duke University
Dr. Fayanju is an Assistant Professor of Surgery and (effective July 1, 2019) of Population Health Sciences in the Duke University School of Medicine, Associate Director for Disparities & Value in Healthcare with Duke Forge, Surgical Lead for the Inflammatory Breast Cancer (IBC) clinic in the Duke Cancer Institute, and Director of the Durham VA Breast Clinic. She received both her undergraduate degree in History and Science and an MA in Comparative Literature from Harvard. She received her MD and a master of population health sciences (MPHS) from Washington University in St. Louis, where she also completed her residency in General Surgery. She completed fellowship training in Breast Surgical Oncology at The University of Texas MD Anderson Cancer Center.
She is an academic breast surgeon who conducts health services research focused on addressing disparities in breast cancer outcome and treatment, optimizing management of aggressive breast cancer variants such as IBC, and enhancing the quality and efficiency of breast cancer care delivery using the principles of value-based health care.
In 2017, Fayanju was awarded a Duke CTSA KL2 Career Development Award (CDA) to support her research, and she is the 2019 recipient of the American College of Surgeons/American Society of Breast Surgeons Health Policy And Management Scholarship. Her work has previously been recognized with receipt of two Conquer Cancer Merit Awards from the American Society of Clinical Oncology (ASCO) and has been published in a variety of journals including Annals of Surgery, Annals of Surgical Oncology, Cancer, and JAMA Surgery.
---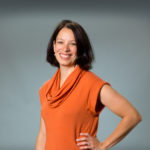 Leora Horwitz, MD
Associate Professor
New York University School of Medicine
Dr. Leora Horwitz is director of the Center for Healthcare Innovation and Delivery Science at NYU Langone Health, director of the Division of Healthcare Delivery Science in the Department of Population Health at NYU School of Medicine, tenured associate professor of population health and of medicine, and a practicing internist. Her work focuses on improving the safety and quality of healthcare delivery. She conducts federally-funded research on transitions in care; develops quality measures for the Centers for Medicare & Medicaid Services; and leads the AHRQ-funded NYU Patient Imaging Quality and Safety Laboratory, the CMMI-funded Greater New York City Practice Transformation Network, the AHRQ-funded T32 Training Program in Population Health and Healthcare Delivery, and the philanthropically-funded Rapid Cycle RCT Lab. Dr. Horwitz received her undergraduate degree in Social Studies from Harvard and her medical degree from Harvard Medical School. She then completed residency and chief residency in internal medicine at Mt. Sinai Hospital in New York, NY and the Robert Wood Johnson Clinical Scholars Program at Yale. Dr. Horwitz was on faculty at Yale for 7 years before moving to NYU in 2014.
---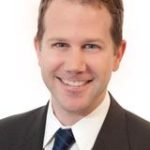 Mark Huffman, MD, MPH
Quentin D. Young Professor of Health Policy and Associate Professor of Preventive Medicine and Medicine, Northwestern University Feinberg School of Medicine
Associate Professor of Food Policy, The George Institute for Global Health
Dr. Mark Huffman is the Quentin D. Young Professor of Health Policy and Associate Professor of Preventive Medicine and Medicine-Cardiology at Northwestern University's Feinberg School of Medicine. Huffman holds a secondary appointment as an Associate Professor of Food Policy at The George Institute for Global Health in Sydney, Australia. He is a practicing cardiologist, researcher, and teacher interested in global cardiovascular health epidemiology, clinical trials, implementation science, health systems and policy research, training, and action. Huffman serves as the director of Northwestern's Center for Global Cardiovascular Health where his team works across the spectrum of cardiovascular disease prevention in research for improving acute cardiovascular systems of care, simplifying pharmacotherapy through fixed-dose combinations, programmatic implementation and evaluation for large-scale hypertension control, monitoring and improving the US and global food and medicine supplies, and achieving tobacco endgame. He aims to improve global cardiovascular health and health care, especially in low- and middle-income countries, and to bring lessons learned back home to the United States.
---
Ning (Jenny) Jiang, PhD
Associate Professor
University of Texas at Austin
Dr. Jenny Jiang is Associate Professor of Biomedical Engineering and Oncology at the University of Texas at Austin. She obtained her Ph.D. from Georgia Institute of Technology where she studied molecular mechanisms of T cell receptor antigenic ligand discrimination. Before joining the faculty at UT Austin in 2012, she was a postdoctoral fellow in Dr. Stephen Quake's lab at Stanford University where she developed the first generation of high-throughput immune repertoire sequencing technology. The Jiang lab focuses on systems immunology by developing technologies that enable the direct profiling of human immune systems in various immunological diseases. These technologies include a second generation of immune repertoire sequencing technology, a high-throughput T cell receptor affinity and sequence test, and a high-throughput technology that links antigen specificity to T cell receptor sequences. Dr. Jiang has received numerous awards including the NIH Pathway to Independence (K99/R00) Award, Cancer Prevention and Research Institute of Texas, Damon Runyon Cancer Research Foundation Damon Runyon-Rachleff Innovation Award, NSF CAREER Award, and Chan Zuckerberg Initiative Neurodegeneration Challenge Network Ben Barres Early Career Acceleration Award.
---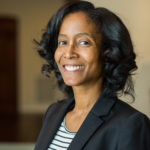 Raina Merchant, MD, MSHP
Associate Vice President, Penn Medicine/Digital Health
Associate Professor, Department of Emergency Medicine
University of Pennsylvania
Dr. Raina M. Merchant is an Associate Vice President at Penn Medicine and an Associate Professor of Emergency Medicine at the University of Pennsylvania. She has secondary appointments in the Department of Internal Medicine and Department of Anesthesia and Critical Care. She is the Director of the Penn Medicine Center for Digital Health and Co-Director of the Penn National Clinician Scholars Program.
Dr. Merchant attended Yale University for her undergraduate degree, University of Chicago for Medical School, and the University of Pennsylvania for a Masters of Science in Health Policy Research and the Robert Wood Johnson Foundation Clinical Scholars Program. Her research is at the intersection of digital media and health. She has specifically conducted projects evaluating health behaviors and communication on digital platforms like Facebook, Twitter, Yelp, Instagram, and Google.  One of her projects in this area involves "banking language" through the development of a unique longitudinal database of social media data merged with health record data. Much of her work also bridges new technologies in the field of cardiovascular health and resuscitation science. In this context, she is the Director of the MyHeartMap Challenge, a social media and crowdsourcing project aimed at improving (automated external defibrillator) AED access and awareness by engaging the public to serve as citizen scientist.
Dr. Merchant is currently funded by the NIH and has over 100 peer-reviewed publications in journals such as NEJM, JAMA, Circulation, and Health Affairs. Her work has been featured in Wired, the Economist, the Wall Street Journal and others. She is a member of the editorial board of JAMA. She is an Aspen Health Innovators Fellow and was recognized by the Robert Wood Johnson Foundation as one of 10 young investigators likely to have a significant impact on the future of health and healthcare in the US.
---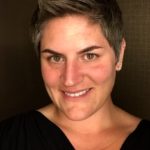 Brea Perry, Ph.D
Professor of Sociology
Indiana University
Dr. Brea Perry is a Professor in the Department of Sociology and the Network Science Institute at Indiana University. Her research investigates the interrelated roles of social networks, biomarkers, social psychology, and social inequality as cause and consequence of health and illness. Her work often focuses on psychological and brain diseases, including neurological disorders common in aging, mental illness, and substance use disorders. Dr. Perry's current projects (funded by the National Institutes of Health and the National Science Foundation) examine: 1) the social dynamics of high-risk drug-seeking behavior as a predictor of opioid overdose and related outcomes; 2) poverty, social network dynamics, and health services use among health care "super utilizers" with complex, comorbid conditions; 3) relationships between personal social network structure and function, cognitive decline, and neuroimaging biomarkers in the aging brain; 4) and changes in recent immigrants' health behaviors and outcomes as a function of acculturation and social network characteristics. These interdisciplinary projects leverage her expertise in social network analysis, survey research design and data collection, and longitudinal and multilevel modeling. In addition to authoring a book on ego network methodology (Cambridge University Press, 2018), Dr. Perry has published two edited volumes and 54 peer-reviewed papers. She has received funding from multiple National Institutes of Health, including NIDA, NIDCR, NIA, and NCRR, as well as the National Science Foundation and several charitable foundations. She is currently Chair of the American Sociological Association's Section on Medical Sociology, and Series Editor of Advances in Medical Sociology. She received her PhD in Sociology from Indiana University in 2008.
---
Nathan Price, PhD
Professor and Associate Director
Institute for Systems Biology
Dr. Nathan Price is Professor & Associate Director of the Institute for Systems Biology where he co-directs with Lee Hood the Hood-Price Integrated Lab for Systems Biomedicine.  He is also affiliate faculty at the University of Washington in the Departments of Bioengineering, Computer Science & Engineering, and Molecular & Cellular Biology.
Price has received a number of awards for his research work, including an American Cancer Society Postdoctoral Fellowship, a Howard Temin Pathway to Independence Award from the National Institutes of Health (NIH), a National Science Foundation (NSF) CAREER award, a young investigator award from the Roy J. Carver Charitable Trust, and being named as one of the inaugural "Tomorrow's PIs" by Genome Technology. He was also named as a Camille Dreyfus Teacher-Scholar, and received the 2016 Grace A. Goldsmith Award for his work pioneering scientific wellness.
Price has co-founded two companies: Consilience (a 2019 AI startup focused on the learning healthcare system) and Arivale. He is a member of the Board of Trustees of the Health and Environmental Sciences Institute (HESI) and on the Board of Advisors for the American Cancer Society (WA).  He is also Chair of the NIH study section on Modeling and Analysis of Biological Systems (MABS).
Price also serves on numerous scientific advisory boards including for Providence St. Joseph Health, Roche (personalized healthcare division), Sera Prognostics, Navican, Basepaws, Mexico's National Institute for Genomic Medicine, the Center for Big Data and Precision Health at Duke University, and the Novo Nordisk Foundation Center for Biosustainability. He is a fellow of the European Society of Preventive Medicine, and has published over 160 scientific papers and given 200 invited talks.
---
Hassan A. Tetteh, MD, MBA, MPA, MS
Chief Medical Informatics Officer, United States Navy
Associate Professor of Surgery, Uniformed Services University of the Health Sciences
Dr. Hassan A. Tetteh is a US Navy Captain and Associate Professor of Surgery at the Uniformed Services University of the Health Sciences and adjunct faculty at Howard University College of Medicine. He was a Robert Wood Johnson Health Policy Fellow from 2012-13, assigned to the US Congress, Congressional Budget Office, (CBO). Currently, Tetteh is a Thoracic Surgeon for MedStar Health and Walter Reed National Military Medical Center. He leads a Specialized Thoracic Adapted Recovery (STAR) Team, in Washington, DC, and his research in thoracic transplantation aims to expand heart and lung recovery and save lives.
A native of Brooklyn, New York, Tetteh received his BS from State University of New York (SUNY) at Plattsburgh, his MD from SUNY Downstate Medical Center, his MPA from Harvard's Kennedy School of Government, MBA from Johns Hopkins University Carey Business School, and MS in National Security Strategy with a concentration in Artificial Intelligence from the National War College. He completed his thoracic surgery fellowship at the University of Minnesota and advanced cardiac surgery fellowship at Harvard Medical School's Brigham and Women's Hospital in Boston.
Tetteh is a bestselling author of the novel Gifts of the Heart, has finished twenty marathons, and recently delivered the popular TEDx talk entitled, From Death to Life, based on his work in transplant surgery. Tetteh is board certified in thoracic surgery, general surgery, clinical informatics, and healthcare management, and is a Fellow of the American College of Surgeons and Fellow of the American College of Healthcare Executives.
---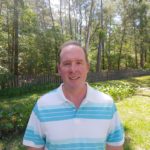 Jeffrey K. Wickliffe PhD, MS
Associate Professor
Department of Global Environmental Health Sciences
Tulane University School of Public Health and Tropical Medicine
Dr. Jeffrey K. Wickliffe is an Associate Professor in the Department of Global Environmental Health Sciences at Tulane University's School of Public Health and Tropical Medicine in New Orleans, Louisiana. His research focuses on the complex interplay among environmental health risk factors and their impacts on human health at the population level. His work is concerned with environmental exposures that result in chronic disease outcomes such as cancers as well as exposures that occur during fetal development and their effects on perinatal health including neurodevelopmental outcomes. His work also incorporates underlying health status in evaluating the likelihood of negative health effects upon exposure to environmental risk factors. A feature of his current work is focused on the relationship between overweight and obesity and the associated increased sensitivity to disease risk factors and disease prevalence. He has published numerous articles from bench experimental studies to population studies investigating the relationships between environmental exposures and their ultimate effects. His work clearly demonstrates his desire and ability to work within multidisciplinary teams to address increasingly complex population health and public health threats. His population work spans from local settings to international settings wherever environmental health problems exist.
His research has been funded by the National Institutes of Health including the National Institute of Environmental Health Sciences and the Fogarty International Center, the National Science Foundation, the Health Effects Institute and non-governmental foundations.
Jeff received a PhD from Texas Tech University and completed a 2-year, NIEHS-sponsored postdoctoral fellowship at the University of Texas Medical Branch. After joining the faculty at Tulane University, he received the 170th Early Career Professorship.
---