Engaging Allies in the Culture of Health Movement
Stakeholder Meeting #3
Key Takeaways
On August 8, 2018, the National Academy of Medicine (NAM), in partnership with the Robert Wood Johnson Foundation (RWJF), convened the third stakeholder meeting of its Culture of Health Program, entitled Engaging Allies in the Culture of Health Movement. The meeting focused on elevating community voice to address the social determinants of health (SDoH) and health equity at the community level. The objectives of the meeting were to explore communities' successes and challenges in developing local programs; determine the elements and resources most beneficial to support communities; and discuss strategies to message community efforts that address the SDoH and advance health equity. Below are the key takeaways of the meeting. 
---
Community Initiatives to Advance Health Equity
Through an interactive approach, participants discussed the successes and challenges of creating programs and policies that address the SDoH and advance health equity at the community level. High-level themes that emerged from these conversations included the following:
Anchor institutions, such as hospitals, health systems, universities, faith-based entities and other community partnerships, can provide essential support and alleviate hardships in communities; however, building mutual trust between major institutions and community groups can be a challenge. Tactics to address these barriers include relationship-building activities, upholding promises and commitments, fostering co-leadership between anchor institutions and community members to achieve shared goals, and directly engaging with community members and leadership during the decision-making process.

Developing messaging principles and other communication tools can help communities more effectively express the mission, vision, and goals of an initiative to garner support from stakeholders.

To address various social determinants of health, communities should establish a multi-pronged approach to program development and implementation by nurturing partnerships across sectors and ensuring attention to community experience and cultural sensitivity.

Data collection and sharing are necessary to measure progress and success; however, there are accessibility issues and privacy concerns. Strategies to alleviate these challenges include adapting successful national and international models to local settings, embedding research perspectives into the development and implementation process, and engaging community members in discussions about data and research to capture their perspective. 
---
The Cardinal Shehan School Choir Performance
The NAM Culture of Health Program continues to infuse art into its activities and invited the Cardinal Shehan Catholic School Choir led by Choir Director Kenyatta Hardison to perform at the August meeting.  The Baltimore-based performance group is comprised of elementary and middle school-aged children with powerful and soulful voices they have used as a beacon of hope for their Cardinal Shehan Catholic  School community. Meeting attendees were treated to a performance of three pieces from the choir- Stand Up for Something, This is Me, and Rise Up.
---
Evidence and Resources to Promote Health Equity at the Community Level
Participants described the elements of a NAM Culture of Health Program resource hub that would be most useful to communities in addressing the social determinants of health and advancing health equity. Distilled from the presentations and conversations were a number of suggestions to consider, including the following:
Build the hub in an iterative manner and periodically test its use to adjust the content and usability appropriately

Present the content and information within the hub in different ways to make it more accessible to different groups of people. For example, use podcasts or informational videos

Develop a toolbox that provides information on how to create a strategic plan

Aggregate best practices or case studies so that communities can adopt successful tactics and implement them in their local settings

Consider an "Airbnb approach" in which users are automatically connected with experts that can provide them with the technical assistance they need or are matched to an organization undertaking similar activities

Provide interactive tools that allow users to connect with one another and develop different modalities such as apps or submission forms where communities can ask questions, raise burning issues, or contribute their own knowledge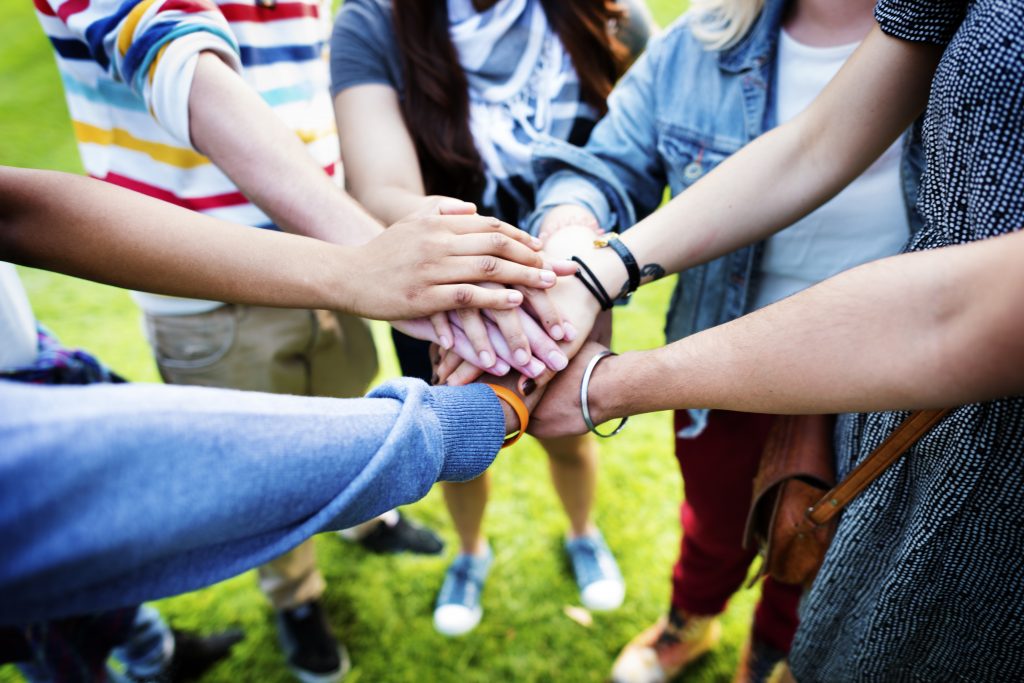 ---
Messaging Health Equity and the Social Determinants of Health
Many communities find that messaging health equity and the social determinants of health is a challenge. Experts working in the public and private sectors provided examples of messaging tactics and strategies for communities to engage partners in advancing health equity. 
[space="5″]
When considering how to message health equity to local official, four tactics were shared that communities can use:
Connect and create relationships with local officials as soon as possible
Educate local officials on your community initiatives instead of assuming that they already know this information
Compare efforts at the local level with national benchmarks. This persuasive approach provides perspective and demands respect
Be consistent and persistent. Repetition is key 
When framing messages for public discourse, communities can consider the following characteristics to make their messages "stick":
Use clever, short, non-academic language,
Distill core ideas,
Identify what is counter intuitive about those ideas, and
Communicate in a way that short-circuits and rewires the audience's assumptions 
To combat the incorrect assumption that ill health is primarily an individual consequence due to lack of exercise and poor diet, communities can consider using two strategies to effectively frame messages around health equity to gain broader support:
Use explanatory chains to connect the underlying factors to larger consequence. For example, describe why something happens and not just that it happens

Use metaphors to make information more accessible
---
Closing Remarks
In closing, the meeting highlighted that hope still exists in finding resolutions to current health equity challenges. The key is to measure progress and outcomes, build relationships with other stakeholders, and communicate the business case for investing in health equity. There are partners, traditional and non-traditional, that are ripe to take action and work authentically with communities. The door for addressing the social determinants of health is wide open, it is begging for communities to share their expertise, take advantage of what they know from the front lines, and have real impact.  
Follow our Culture of Health Program by visiting our Culture of Health homepage and subscribing to our mailing list.