Engaging Allies in the Culture of Health Movement
January 25, 2017 Meeting Summary
Table of Contents
Click below to read section summaries
Live Performance by Adam Booth | Views from the Robert Wood Johnson Foundation | Health Equity Crosses Boundaries | Socioeconomic Status, Adversity, and the Early Years | Building a Knowledge Base for All Scientists | Communities in Action | What is the Role of Community Data? | How Can We Accelerate Progress in Health Equity Across Settings and Sectors? | Call to Action
On January 25, 2017, the National Academy of Medicine (NAM), in partnership with the Robert Wood Johnson Foundation (RWJF), convened its first stakeholder meeting of its Culture of Health Program, entitled Engaging Allies in the Culture of Health Movement. The Culture of Health Program is a multiyear collaborative effort funded by RWJF with the goal of building a nationwide movement to attain greater health equity in the United States. This one-day stakeholder meeting was held two weeks after the release of the National Academies' consensus report Communities in Action: Pathways to Health Equity, and speakers and participants echoed the study's recommendations and emphasized the important role of health equity to various aspects of our society. The meeting encouraged participants to engage in cross-sector dialogue and focus on maximizing opportunities for all Americans to reach their full health potential. Below is a summary of the meeting.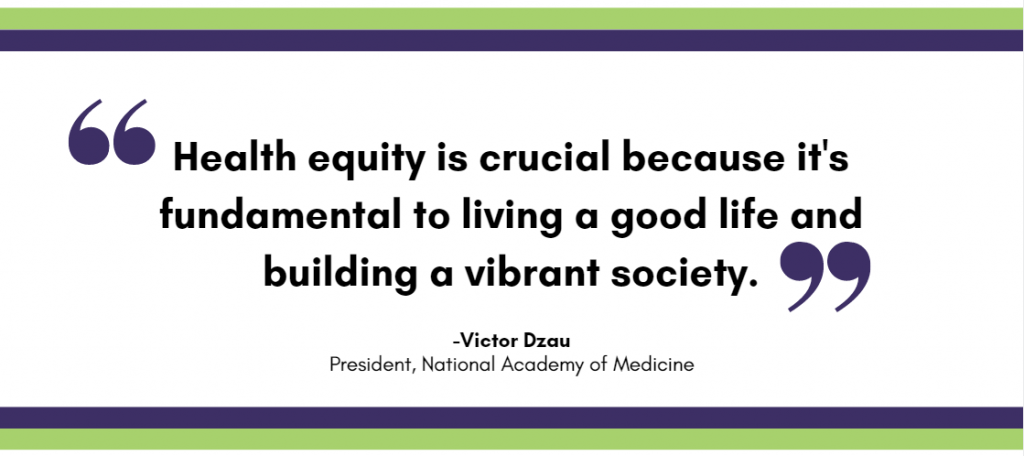 Live

Performance

by Adam Booth, words artist and musician
Adam Booth, a native Appalachian, is a words artist and musician. Booth performed a live storytelling in which he shared an original piece depicting life for an average person in Appalachia and the daily health challenges people in this region face. Booth's performance used the human perspective of a nurse and young mother named Jenny to discuss issues of substance addiction, air pollution, social services, and nutrition and obesity in a small coal mining town in West Virginia. Jenny's story served as a profound introduction to the day's discussions and recognized the strong effect that social determinants play in one's well-being. Watch the performance >>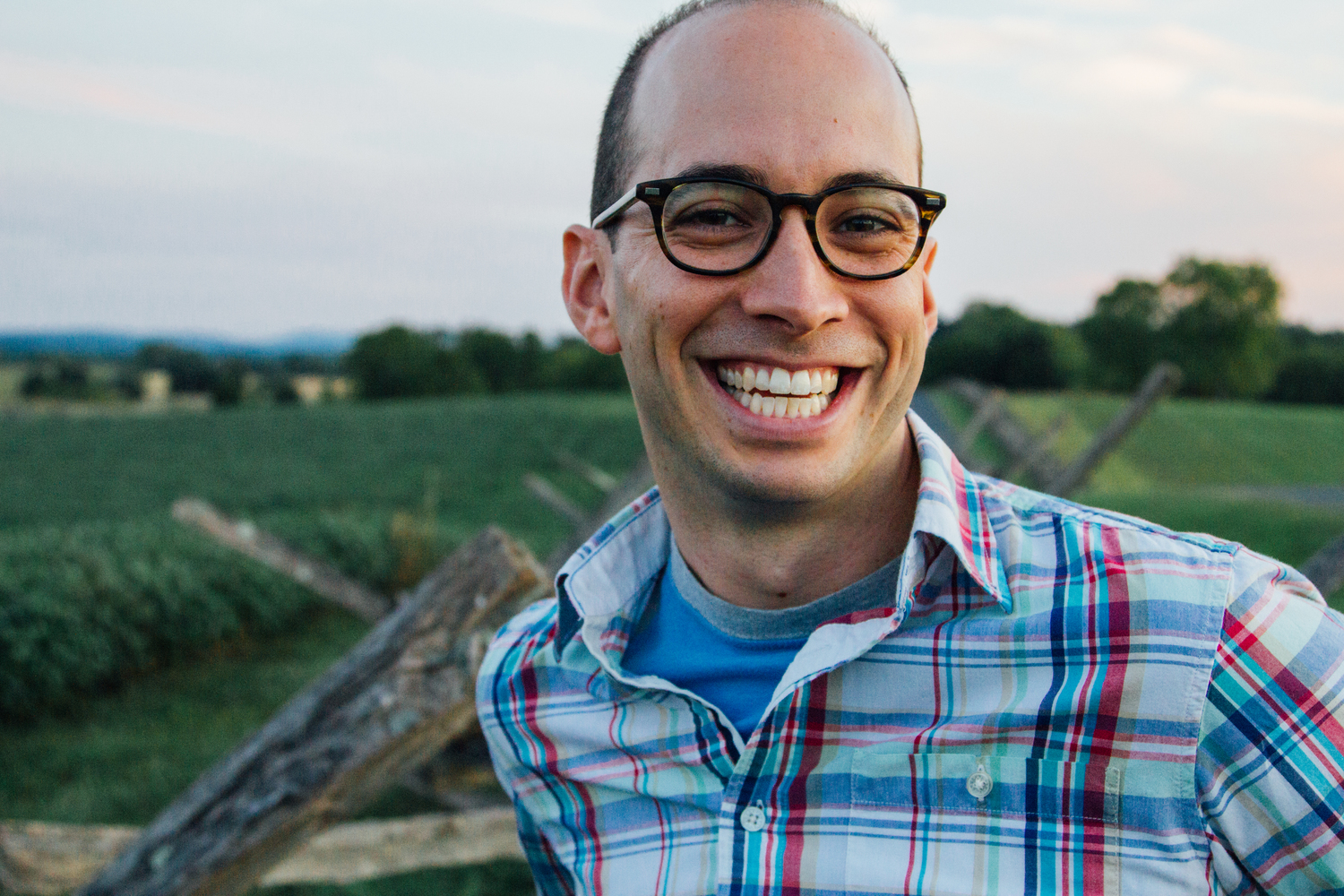 Photo courtesy of www.adam-booth.com.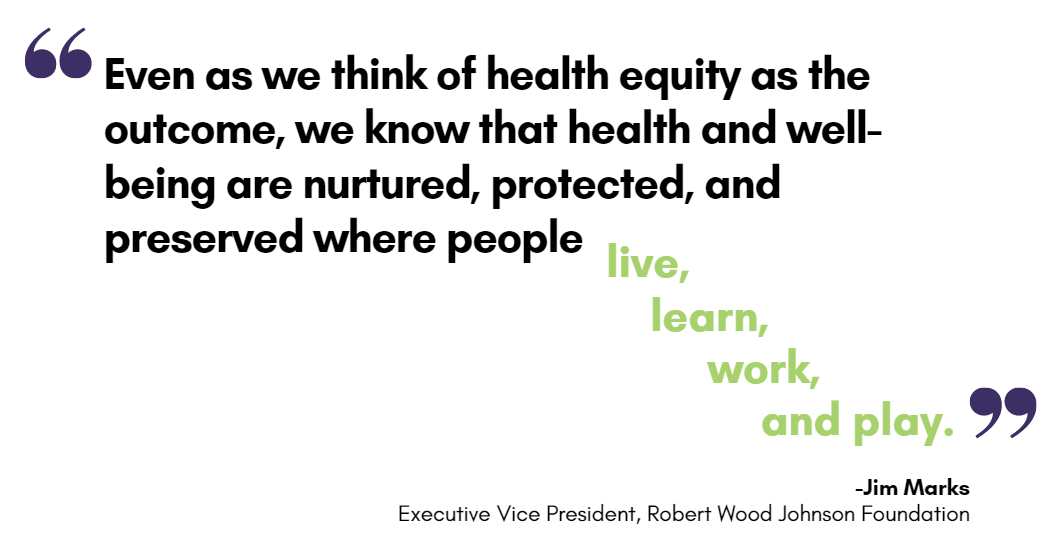 Views from the Robert Wood Johnson Foundation
Jim Marks, Executive Vice President of RWJF, began his remarks by recognizing the significance of Communities in Action: Pathways to Health Equity as an authoritative voice in the fields of science and policy.  Marks discussed the importance of policy and action in public health, using the classic example of John Snow, who appealed to policy makers to stop the spread of cholera in 1800s London. Marks quoted William Foege, former director of the Centers for Disease Control and Prevention, who believed that "the philosophy of public health is social justice" and that therefore, reducing disparities is the central purpose of the public health community. Marks also discussed the importance of hope in furthering health equity, citing a study in which new mothers were given a small college fund. Those that received this college fund saw better educational and behavioral improvements in their children. In Marks' view, the various diseases and injuries on which clinicians focus are actually just symptoms of underlying causes of inequality; while symptoms can be treated, social determinants must be addressed for a permanent reduction in health disparities. Research can expose and define these causal relationships, but policy and practice—"the scaffolding of a society's culture,"—must transform research into action. Shortly after its fortieth anniversary, RWJF decided to embark on building a nationwide culture of health, a "society-wide convergence on the deeply held shared value of health and well-being." Marks recognized that people want to have good health in order to live meaningful, fulfilling lives. He emphasized that all stakeholders have a role to play in making this a reality for every American. View his remarks >>
Health Equity Crosses Boundaries
Raynard Kington, President of Grinnell College, moderated a discussion on the cross-sector nature of health equity. Kington acknowledged that the knowledge base on health equity has increased over the last forty years, and in the last decade, the public health community has moved from knowledge to action. A Conversation with William Valiant and Second Lieutenant Emad Madha Kington spoke with William Valiant and Second Lieutenant Emad Madha, two students from the Uniformed Services University of the Health Sciences. Valiant and Madha participated in NAM's 2016 DC Public Health Case Challenge competition, for which they were given an imaginary budget of $2 million to enact a project addressing chronic diseases and urban change in the DC region. They focused on mental health among homeless youth in DC Wards 7 and 8. Understanding that $2 million would not be enough to face challenges such as affordable housing and widespread poverty, their team proposed a pilot program for local schools called InSPIRE, through which psychologists and social workers could help these youth develop stress reduction skills and engage in mentoring programs, exercise, and other activities. Through this project, they realized that illness "goes beyond the clinic" and that health care providers should be cognizant of communities' specific needs and the negative effects of large-scale policies like urban renewal. They also emphasized the importance of shared decision-making between health care providers and patients, so that patients can take an active role in their health and decide what works best for them. Learn more >>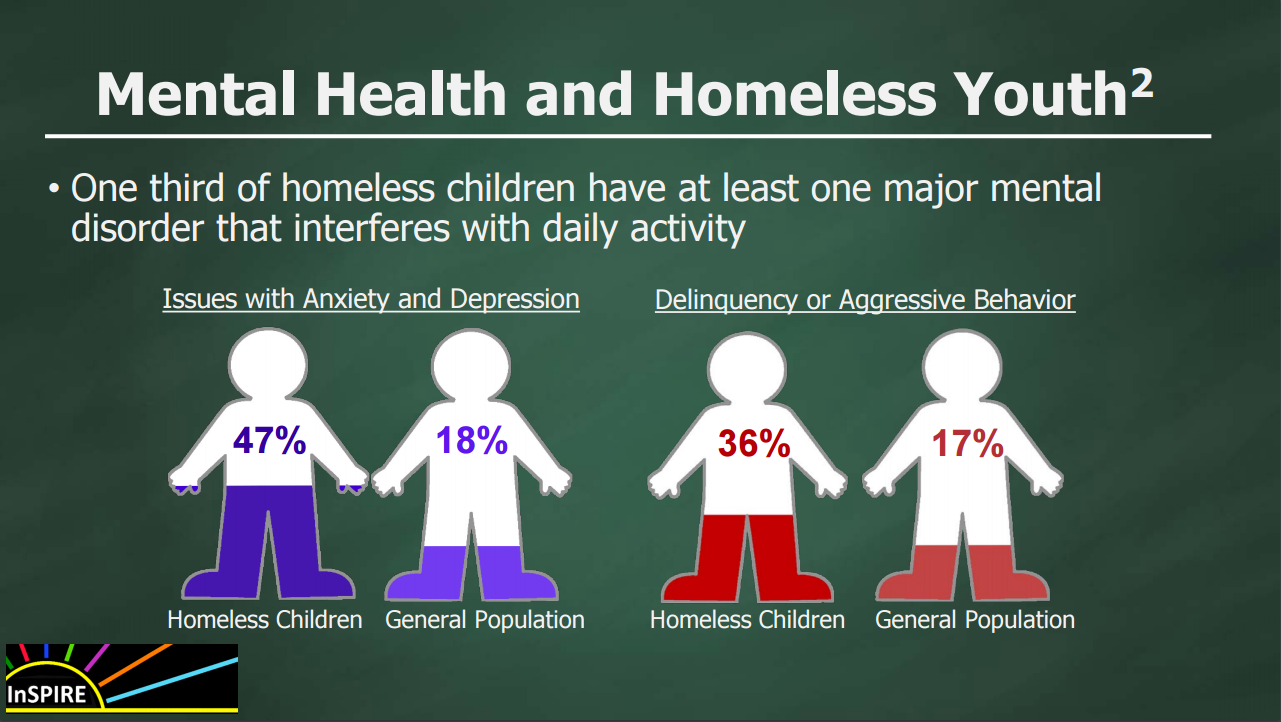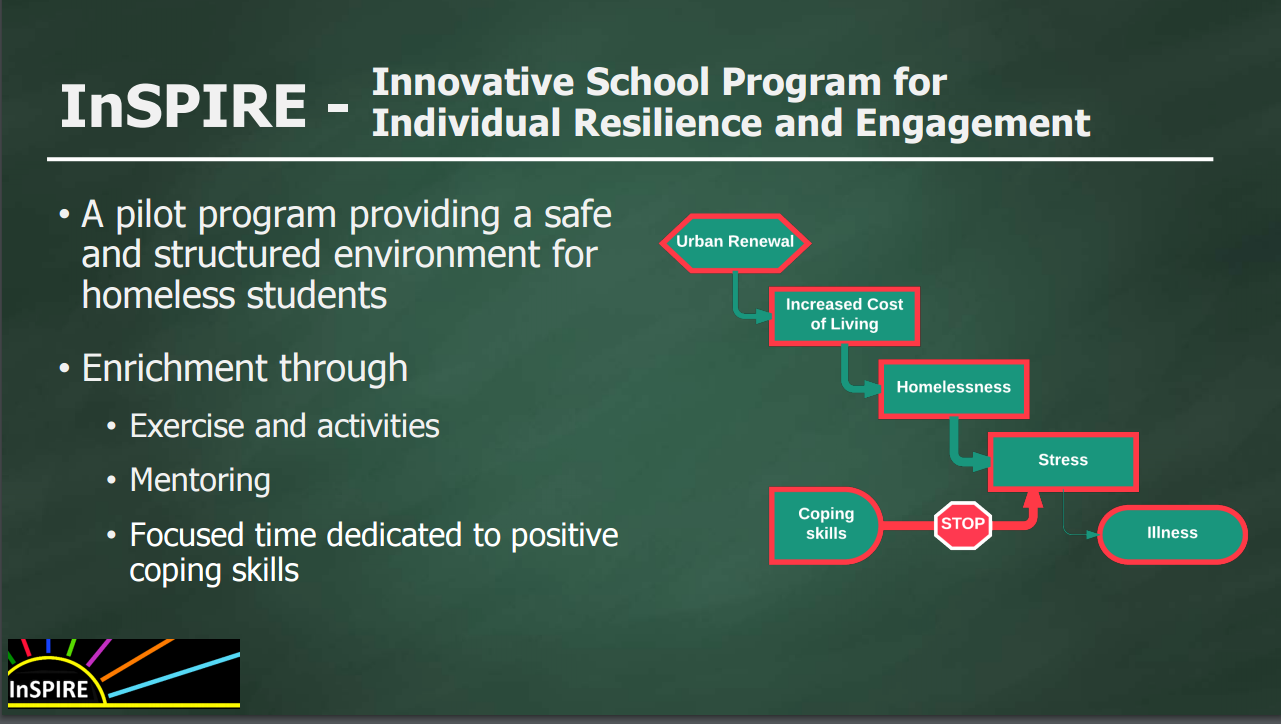 Accountable Health Communities Model with Alexander Billioux
Alexander Billioux, Acting Director, Division of Population Health Incentives and Infrastructure, Prevention, and Population Health Group, Center for Medicare and Medicaid Innovation (CMMI) presented on the Centers for Medicare and Medicaid Services' (CMS) Accountable Health Communities model. This model builds partnerships between participating communities and clinics to address the health-related social needs of patients. Billioux explained that CMS is committed to community health approaches and that CMMI's role is to design and test new models of care that can improve quality of health and reduce health care expenses. The Accountable Health Communities model allows for CMS to screen Medicare and Medicaid beneficiaries in participating communities across five core domains: housing instability, utility needs, food insecurity, interpersonal violence, and transportation. Forty-four communities have applied to participate in the model. Each has developed a Health Resource Equity Statement identifying vulnerable subpopulations and these statements will be updated on a yearly basis. CMMI intends to test the model over the next five years by examining decreases in hospital admissions and expenses, improvements in outpatient service utilization, and benefits to the provider and patient experiences. Learn more about Accountable Health Communities Models >>

Stuart Butler, Senior Fellow at Brookings Institution, moderated a discussion on research in early child development (ECD) and relevant lessons for health equity. Butler stated his belief that science should drive public policy and recognized that while the constantly changing nature of science poses a challenge for those making decisions, advances in scientific research can reveal areas of opportunity and further investigation.
Socioeconomic Status, Adversity, and the Early Years
Sarah Watamura, associate professor in psychology at the University of Colorado Denver, gave a brief overview of the state of the science in ECD in the first three years of life. According to Watamura, while our brains are plastic and change throughout our lifetimes, we are particularly malleable at a young age. Watamura explained that research has shown differences in health outcomes based on socioeconomic status (SES) and that SES is also related to changes in brain growth. However, because SES includes a broad range of biological and psychosocial factors, scientists still do not understand how factors of SES actually affect health outcomes or cause changes in brain development. Watamura also introduced the concept of adversity, or the experience of stressful or traumatic events, which can have a particularly damaging effect in childhood, adolescence, and on individuals who may experience these events at multiple points in their lives. Watamura posited that we need to study the resilience of children to gain insight into the causes of better health outcomes. An asset-based approach to resilience and development may be useful. 
Building a Knowledge Base for All Scientists
Butler welcomed Valerie Maholmes, Chief of the Pediatric Trauma and Critical Illness Branch at the Eunice Kennedy Shriver National Institute of Child Health and Human Development (NICHD). Like Watamura, Maholmes noted that existing science focuses on disease and disability in development rather than the basis of well-being and resilience. Maholmes stated that scientists need to investigate the factors that allow for the optimal development of children as well as factors that might disrupt this progress. She recognized that researchers, especially young professionals, are incentivized to publish their work in major scientific journals rather than the public domain, which can limit the ability of scientific knowledge to inform policy makers and the general public. Maholmes believes that dissemination and implementation of new advances in science are important for the uptake of evidence-based practices and the reduction of health disparities. 
During subsequent conversation, both Watamura and Maholmes came to several conclusions regarding early life inequities and ensuring that our most vulnerable children have the best chance in life: 
Service providers should consider continuity and longevity of interventions

While early interventions are particularly effective, interventions across the life course are still important 

More research must be done on the effects of social structures on development and how an individual's experiences are embedded in their biology

Large cohort studies and longitudinal studies are key to gaining broader insight 

Qualitative research can also be helpful in conveying life experiences and identifying unexpected actors

Researchers in health care must be aware of datasets and research in other fields to truly integrate knowledge
Q&A with Sarah Watamura and Valerie Maholmes
Communities in Action: Pathways to Health Equity
Report Findings and Recommendations
In January 2017, the National Academies released Communities in Action: Pathways to Health Equity, a report which identifies the major elements of effective or promising solutions for health equity and their key levers, policies, and stakeholders. 
Alison Evans Cuellar, a professor at George Mason University, and Helene Gayle, CEO at McKinsey Social Initiative, both members of the report committee, presented on the report's purpose, findings and recommendations.  Purpose of the report: To understand the state of scientific research in health equity and to identify strategies that communities can use to address the social determinants of health. Cuellar described the report's conceptual model (below), which illustrates the non-linear relationship between nine different social determinants of health and health outcomes. Cuellar also highlighted that all nine community case studies in the report were engaging in multisector collaboration, and that while public health officials were involved, the featured communities were not focusing solely on health outcomes. Rather, they focused on broader social determinants, such as education and public safety. Cuellar emphasized that addressing these greater societal factors could have profound implications for future health outcomes. 
Helene Gayle began by recognizing the use of civil rights approaches to addressing the social determinants of health and noted the work of President Obama's White House Council for Community Solutions in building competencies within communities. She continued to note the importance of engaging policy makers at all levels of government in this work and highlighted the 15 report recommendations, emphasizing the need to expand multidisciplinary research in the field of health equity. "What gets measured, gets done," Gayle stated, as she called for the measurement of more indicators to demonstrate the link between social determinants and health equity, especially in demographic groups beyond white Americans and African Americans.   
Both Gayle and Cuellar acknowledged that we must be honest about the causes of inequity in order to engage in positive conversation that does not further stigma. Communities are idiosyncratic and have histories, power structures, and different approaches to health equity. Successful strategies from communities must be made available to the public so others can learn and develop their own solutions. 
Related Resources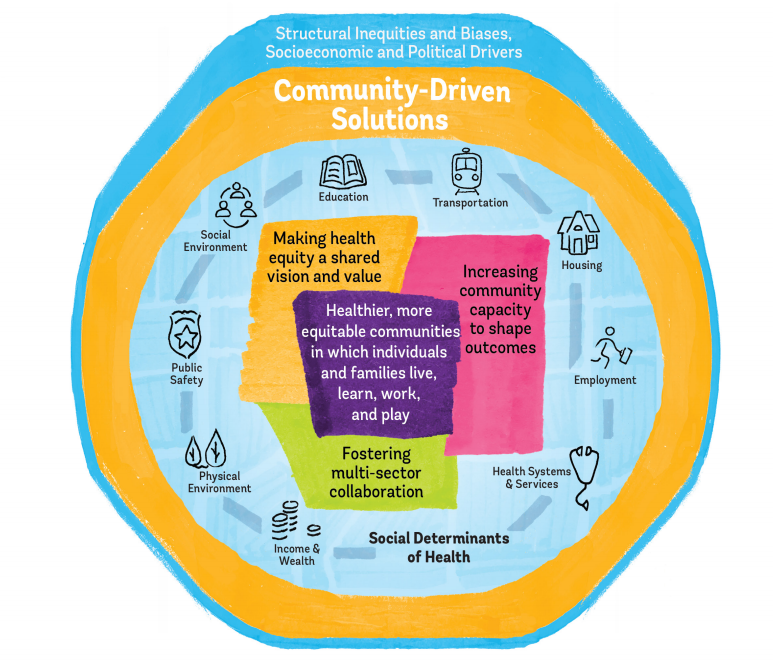 What is the Role of Community Data in Achieving Optimal Health for All?
Thomas Mason, Chief Medical Officer of the Office of the National Coordinator for Health Information Technology (ONC), first reflected on his time as Co-Medical Director of Project Brotherhood, a program for holistic health and social services for men in South Side Chicago. Physicians and social workers in the program used social cognitive theory to understand determinants that were most affecting these men. The program also partnered with local barbers, who provided free haircuts at health centers, served as health educators, and acted as community liaisons. Mason's team discovered that men believed that the health centers were targeted towards non-primary care (such as care for sexually transmitted infections) and women's health. To be more welcoming to men, the centers added pictures and posters to the walls, and clinicians stopped wearing their white coats. Mason emphasized the importance of multidisciplinary collaboration and community feedback in making a difference for men in this neighborhood.
Mason then discussed his current position, where he works on certification for health information technology. In 2014, the National Academies released a report on the inclusion of social and behavioral factors in electronic health records (EHRs). Mason's office used the recommendations from this report and other mechanisms in designing updated certification criteria. The most recent edition of these criteria was released in October 2015 and new psychosocial measures will be included by the end of 2017, capturing information on financial resources, education, stress, depression, physical activity, alcohol use, social connection, and exposure to violence that can be useful for clinicians trying to address social determinants in their practice.
          Thomas Mason presents on the role of community data in achieving health equity.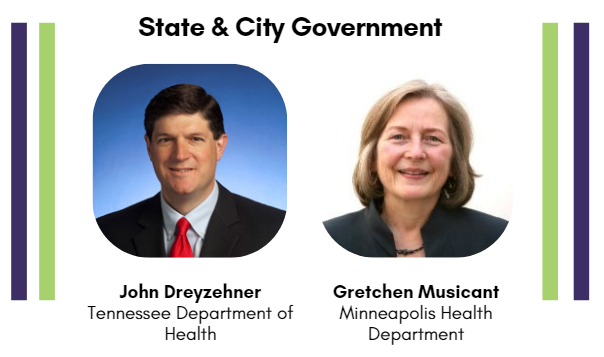 Military and Business
Antonia Villarruel, Dean of Nursing at the University of Pennsylvania, moderated three discussions featuring pairs of representatives from various sectors. For her first discussion on the military and business sectors, Villarruel welcomed Colonel Jeff Hutchinson, Associate Dean of Clinical Affairs and Chief Diversity Officer at the Uniformed Services University of the Health Sciences Hébert School of Medicine, and Robert Dugger, Co-Founder of ReadyNation, an early childhood advocacy organization comprised of business executives.
Hutchinson described three broad populations: active duty personnel, family members, and veterans. In the military, individuals are further defined by their military branch, rank, length and type of service, exposure to direct combat, on-base and deployment status, part-time or retired status, and history of illness and injury. Hutchinson noted that military personnel may not be willing to admit that they are physically or mentally ill, which poses challenges for the readiness of health systems. Hutchinson said that the military does serve as an equalizer, eliminating some economic and physical barriers in outcomes such as breastfeeding rates or dental care. However, socioeconomic health disparities are still seen in other areas, such as infant mortality rates, and these inequalities should be investigated further. He also noted that people in the military generally exhibit a culture of health—of valuing their fitness and their role in a larger team. However, military culture can also make it harder for individuals to address health concerns, both physically and mentally, due to perceived stigma. Hutchinson emphasized the importance of ensuring that systems are in place for capturing health concerns and addressing them before they become bigger issues.
Dugger recognized that businesses benefit from national security in the U.S., and that health inequities pose a threat to this security. In a 2014 study, the Department of Defense found that approximately 70% of 17-24 year olds in the U.S. were unsuitable were military service. Dugger cautioned against becoming an elitist society that disregards people with chronic conditions. Dugger acknowledged that as industry becomes further aware of the the implications health inequities pose for them, they will become more active in furthering health equity.
Dugger admitted that the corporate and investment sector is somewhat short-sighted, but he expressed that as executives receive more information on health outcomes and environmental conditions, they will begin strategizing in the long-term to reduce their future burden and drive their companies' progress. He emphasized that industry and society as a whole must invest in health equity in the interest of basic human rights—of life, liberty, and the pursuit of happiness.
State and City Government
Villarruel began this discussion by inquiring about the impact of policy on health equity. 
Gretchen Musicant, Commissioner, Minneapolis Department of Health, referred to a city ordinance that requires fresh fruits and vegetables to be stocked at all locations accepting food stamps—from filling stations to small convenience stores to large grocery chains—which bolstered the nutritional environment for her community. Musicant, a former lobbyist, felt that while policy has always been an exciting arena for her, community members may have less positive connotations of policy and may be unwilling to engage. Musicant has worked to demonstrate to her community that policy can help fulfill community needs in a more sustainable manner. 
John Dreyzehner, Commissioner, Tennessee Department of Health, reflected that the practice of public health is a science and an art, just like medicine. However, in his current position as a Health Commissioner, his "patient" is the entire state population. He acknowledged that issues need to be solved in a step wise fashion, from realizing the problem exists to implementing a solution. Dreyzehner discussed Tennessee's approach to the opioid crisis, which involved requiring prescribers and dispensers to register in the state's prescription drug monitoring database despite initial resistance. Dreyzehner noted that the evidence from this initiative was then used to support renewal of the state's 2012 Patient Safety Act, conveying the importance of data in policy making. He also pointed to Tennessee's education policies, such as Drive to 55 and the Tennessee Promise, which have helped increase the percentage of people receiving a college education and changed how Tennesseeans value post-secondary education. However, these policies faced resistance in rural areas, as families were concerned that their children would acquire degrees and move away to pursue jobs. To address this, Tennessee has also placed a focus on rural development and the creation of jobs outside of urban areas.
Philanthropy and Research
Vivian Gadsden, Professor, University of Pennsylvania and President, American Educational Research Association, began this panel by introducing the idea of intersectionality, referring to a recent
NAM discussion paper
she co-authored. She expressed that individuals may face barriers to receiving support based on the multiple identities (racial, gender, etc.) that they hold. Gadsden identified key challenges in addressing intersectionality: a reliance on strict social categories of race and gender; resistance to changing existing methodologies and conceptualizations; ambiguity around the idea of "culture"; and the need for more interdisciplinary work. Gadsden also acknowledged that when working with communities, stakeholders have to disregard presumptions, understand that they are learning from communities, and take the time and effort to build relationships of mutual respect and trust.
Tara Westman, Program Manager, California Endowment, discussed the Endowment's ten-year Building Healthy Communities initiative, which began in 2010 with 14 communities in California. Her team quickly realized that much of their initial analysis of these communities was incorrect after meeting with different groups. The Endowment is the largest funder of community organizing in the U.S., and Westman emphasized the need for strong anchor institutions that can engage communities in health equity work. When the Endowment began this work, communities said that their priority areas were issues of economic development, gentrification, and criminal justice reform—fields that the Endowment did not expect. Over the past few years, the Endowment has learned to create a continuous feedback loop with communities to ensure that community needs are being met. Westman identified five drivers of change: Community empowerment, youth leadership, changing the narrative on health, collaboration and convening of stakeholders by community groups, and leveraging partnerships and resources.
What trends, context, and systems present the greatest opportunities to positively influence child and adolescent mental or physical health outcomes, particularly in education and community? 
We asked audience members and online participants: What trends and systems present the greatest opportunities to positively influence child and adolescent health outcomes? Here's what they said: 
Call to Action
Helene Gayle, CEO, McKinsey Social Initiative, summarized the major topics of discussion during the meeting. Gayle was inspired to enter medicine because she believed it was a way to address social justice, which led to her work in HIV policy and global poverty. She recalled themes from the day's meeting such as early childhood development and neuroscience; an asset-based model of resilience; the business community and their push towards creating both economic and social value; lessons from the military community; data integration across systems and sectors; technology for both community and personal development; intergenerational approaches; communication with different audiences; urban policy and the built environment; and the health consequences of policies in health, education, transportation, agriculture, civil rights, justice, and other fields. Gayle mentioned the example of Robert Peace, an African-American man from a disadvantaged community who became a successful student at Yale, only to return to his home, fall into drug culture, and become the victim of homicide. Peace's environment exerted a powerful influence on the course of his life. In Gayle's view, the U.S. thinks about health as a vertical, service-based system, rather than a horizontal system that considers the various social determinants that might play a larger part in people's lives than health care. She reminded participants that empowering communities must be at the heart of our efforts and that stakeholders should address the needs that communities want to fulfill, not what stakeholders believe communities should have. She expressed that discussions of the social determinants of health are finally turning into action, and that stakeholders are at a profound moment of change in health equity.
Follow our Culture of Health Movement by visiting our Culture of Health homepage and by subscribing to our mailing list.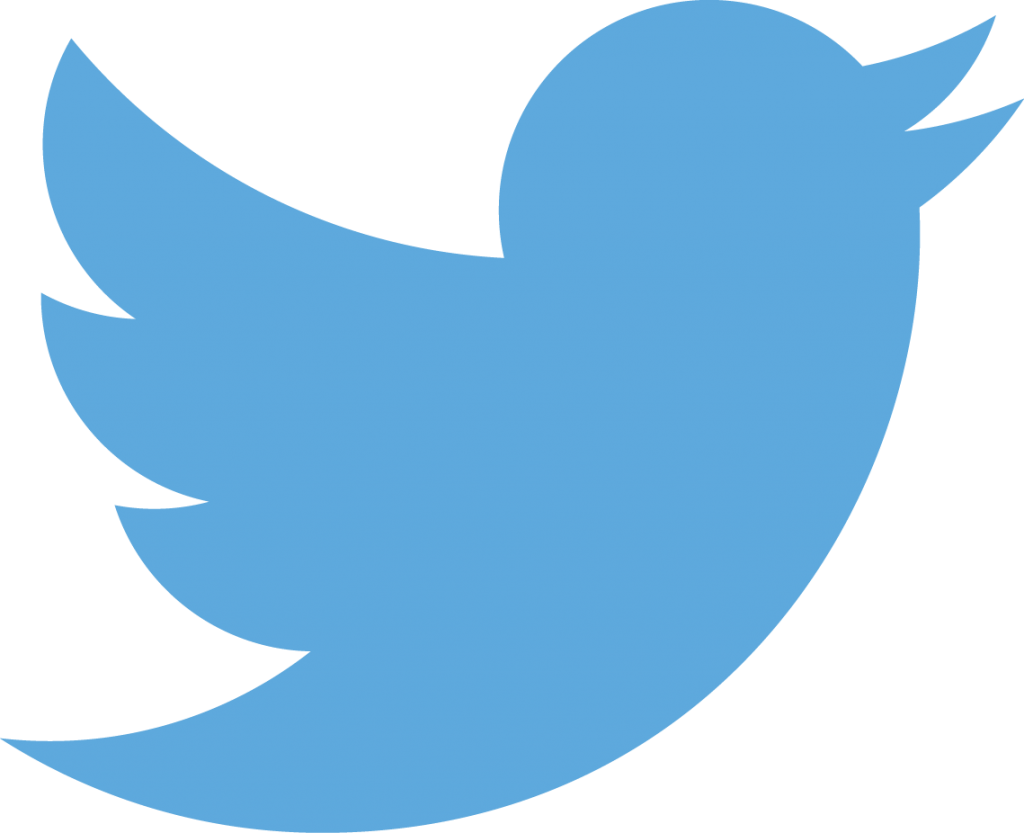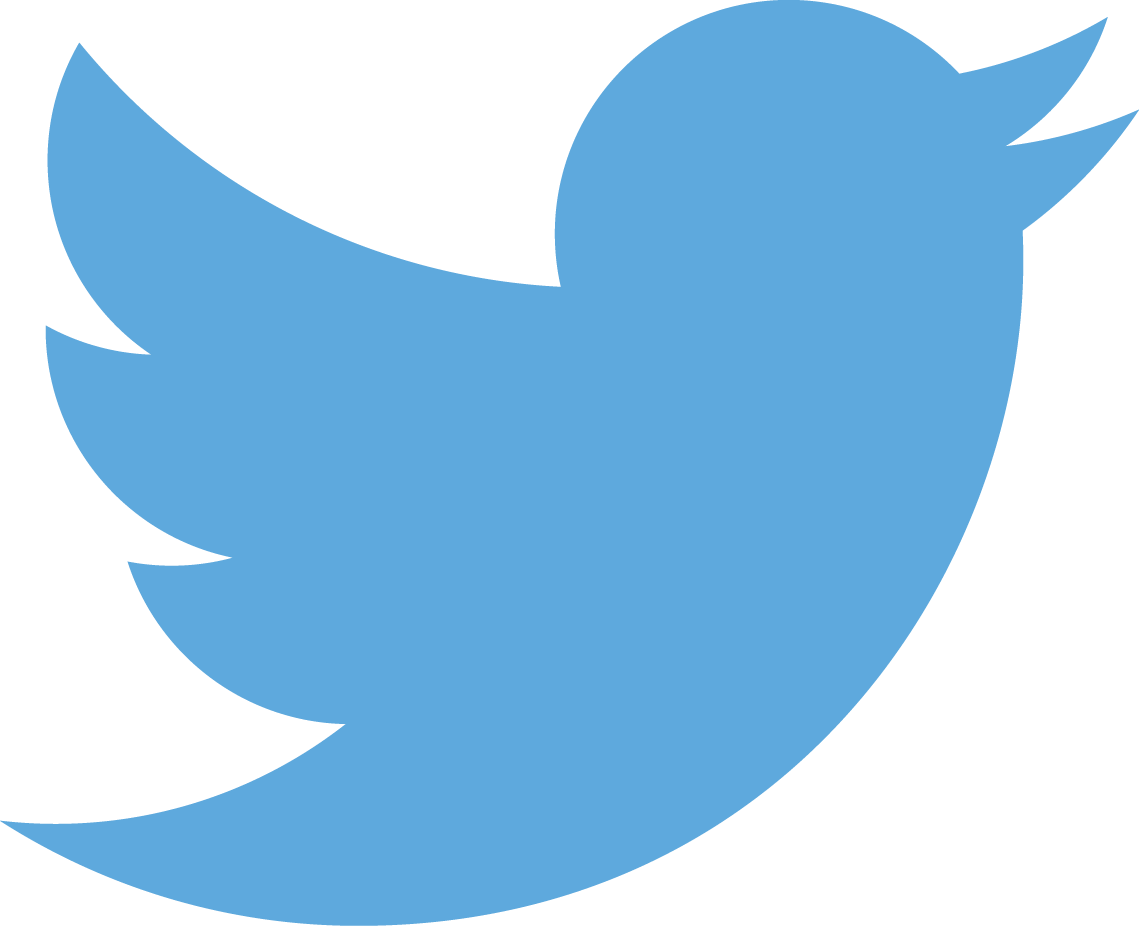 #PromoteHealthEquity