Members of the Culture of Health Program advisory committee are appointed for two-year terms to provide strategic guidance to ensure the program meets its intended aims in four key programmatic elements:
UNDERSTAND: Build, inform, and elevate the evidence-base to understand and eliminate health inequities.
TRANSLATE: Communicate evidence to bring understanding of the strongest science to the service of decision-makers, organizations, communities, and individuals working to advance health equity and achieve optimal health for all.
ENGAGE: Ensure that key stakeholders working at every level to eliminate health inequities are provided the evidence-related tools they need to ensure their effectiveness.
LEARN: Engage in a continuous learning process to share and apply lessons learned.
Committee members will provide their expert guidance and feedback to the staff team, participate on planning committees for public meetings, attend two stakeholder meetings per year, contribute to written publications, and connect as necessary electronically and via teleconference.
Antonia M. Villarruel, PhD, RN, FAAN (Chair)
Professor and the Margaret Bond Simon Dean of Nursing
University of Pennsylvania School of Nursing
Biography
Antonia M. Villarruel, PhD, RN, FAAN, is the Margaret Bond Simon Dean of Nursing at the University of Pennsylvania School of Nursing and Director of the School's WHO Collaborating Center for Nursing and Midwifery Leadership. As a bilingual and bicultural researcher, Dr. Villarruel has extensive research and practice experience with Latino populations, health promotion, and disparities. She currently co-leads the NIH funded Philadelphia Community Engagement Alliance to address COVID-19 Inequities (CEAL) a coalition to optimize the rollout and real-time evaluation of interventions focused on COVID-19 disparities across diverse populations within the Philadelphia region. Dr. Villarruel holds many leadership positions. She is an elected Fellow of the American Academy of Nursing, an elected member of the National Academy of Medicine and the College of Physicians of Philadelphia; she serves as Chair of the National Academy of Medicine (NAM) Culture of Health Program Advisory Committee, Chair of the Robert Wood Johnson Foundation Health Policy Fellows Subcommittee for the Selection Review Process and Co-chair of the Strategic Advisory Council of the AARP/RWJ Future of Nursing Campaign for Action. She has received numerous honors and awards including the 2021 Health Care Leader Award from the American Academy of Nursing, the Sigma Theta Tau International Nurse Researcher Hall of Fame Award, the Globy Award for Educational Leadership from the Global Philadelphia Association, and the prestigious Ohtli Award from the government of Mexico.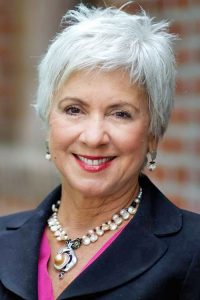 Hortensia de los Angeles Amaro, PhD
Distinguished University Professor
Herbert Wertheim College of Medicine
Senior Scholar on Community Health
Robert Stempel School of Public Health and Social Work, Florida International University
Biography
Hortensia de los Angeles Amaro, PhD, has dramatically advanced the understanding of substance abuse disorder treatment, HIV prevention and other urgent public health challenges through a distinguished career that has spanned scholarly research, translation of science to practice, top-level policy consultation and service on four Institute of Medicine committees. She has authored more than 130 scholarly publications, many widely-cited, and she has made landmark contributions to improving behavioral health care in community-based organizations by launching addiction treatment programs that have helped thousands of families and informing practice in agencies around the world.
Before joining USC in 2012, Amaro was with Northeastern University for 10 years, serving as dean, as well as distinguished professor of health sciences and counseling psychology, of the Bouvé College of Health Sciences, and as director of the university's Institute on Urban Health Research. For 18 years prior to that, she was professor in the Boston University School of Public Health and in the Department of Pediatrics at the Boston University School of Medicine. She received her doctorate in psychology from the University of California, Los Angeles, in 1982 and was awarded honorary doctoral degrees in humane letters by Simmons College in 1994 and the Massachusetts School of Professional Psychology in 2012.
Over the last 30 years, Amaro has forged vital connections between public health research and practice. Her studies have focused on alcohol and drug use and addiction among adolescents and adults; the development and testing of behavioral interventions for HIV/AIDS prevention, including innovative HIV prevention models targeted to Latina and African American women; substance abuse and mental health treatment for Latina and African American women and incarcerated men; alcohol and drug use among college populations; and behavioral interventions for HIV medications adherence.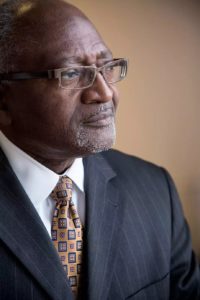 Robert Bullard, PhD
Distinguished Professor of Urban Planning and Environmental Policy
Barbara Jordan-Mickey Leland School of Public Affairs
Texas Southern University
Biography
Robert D. Bullard, PhD, is distinguished professor of urban planning and environmental policy at Texas Southern University in Houston. He was an expert witness on the 1979 Bean v Southwestern Waste Management Corp. case, the first lawsuit to challenge environmental racism using civil rights law. Dr. Bullard is often called the "father of environmental justice." He is co-founder of the HBCU Climate Change Consortium and National Black Environmental Justice Network.. Dr. Bullard is the author of 18 books. His Dumping in Dixie: Race, Class and Environmental Quality introduced many readers to the field of environmental justice. His latest book is The Wrong Complexion for Protection: How the Government Response to Disaster Endangers African American Communities (2012). In 2008, Newsweek named him one of "13 Environmental Leaders of the Century." In 2013, Sierra Club honored him with the John Muir Award and in 2014 named its new Environmental Justice Award after Dr. Bullard. In 2018, the Global Climate Action Summit named Dr. Bullard one of 22 Climate Trailblazers. In 2019, Apolitical named him one of the world's 100 Most Influential People in Climate Policy, and Climate One presented him with the Stephen H. Schneider Award for Outstanding Climate Science Communication. And in 2020, WebMD named him one of its Health Heroes Trailblazers and the United Nations Environment Program (UNEP) honored him with its Champions of the Earth Lifetime Leadership Award.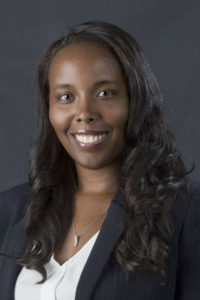 Robynn Cox, PhD
Assistant Professor in the School of Public Policy
University of California, Riverside
Biography
Dr. Robynn Cox is an assistant professor in the School of Public Policy at the University of California, Riverside, faculty affiliate at the UC Riverside Presley Center for Crime & Justice, fellow at the USC Schaeffer Center for Health Policy and Economics and senior scholar at the Federal Reserve Bank of Minneapolis' Opportunity and Inclusive Growth Institute (OIGI). Previously, she was an assistant professor at the USC Suzanne Dworak-Peck School of Social Work and a faculty affiliate at the USC Edward R. Royal Institute on Aging and the USC Schaeffer Center for Health Policy and Economics. Her research interests include the fields of crime, health, labor, housing, food insecurity, and social and racial inequality. She is primarily an inequality researcher who is concerned with understanding the social and economic consequences of criminal justice policies in general, and mass incarceration in particular. Specifically, her work focuses on how to successfully transition individuals impacted by mass incarceration policies back into society using a life course approach.  Her life course approach to reentry has three pillars: systemic/institutional barriers to reentry (macro), family and community (mezzo), and the individual (micro).
Because of the housing barriers faced by the formerly incarcerated (and marginalized groups disproportionately impacted by mass incarceration), Cox (and colleagues) has taken the lead in developing a global definition and approach to improve the measurement of housing insecurity based on the development of the food insecurity measure.  Her work purports that there are seven dimensions of housing insecurity: housing stability, housing affordability, housing safety, housing quality, neighborhood safety, neighborhood quality, and homelessness. Much like food insecurity, individuals that are income constrained will face tradeoffs across these factors to secure housing.  Her work has led to the conceptualization and incorporation of a pilot housing insecurity module within the 2019 American Housing Survey (AHS).
Most recently Cox received a small grant from the Washington Center for Equitable Growth to investigate the effect of California's Proposition 47 on labor market outcomes of low-skilled minorities.  In AY 2018-2019, Cox was selected as a visiting scholar at the Federal Reserve Bank of Minneapolis' Opportunity and Inclusive Growth Institute (OIGI) and a Kelso Fellow at the Rutgers School of Management and Labor Relations' Institute for the Study of Employee Ownership and Profit Sharing to explore how Employee Stock Ownership Plans (ESOPs) impact the labor market outcomes of the formerly incarcerated.  In AY 2014-2015, she was selected as a Resource Center for Minority Aging Research Scholar (funded by the NIA) at the USC Schaeffer Center, where her research explored the impact of incarceration on health outcomes over the lifespan. Cox has received additional funding from the Russell Sage Foundation, the USDA Food and Nutrition Services, and the University of Kentucky Center for Poverty Research.
Cox has published in various academic and policy outlets such as Journal of Policy Analysis and Management, Neuropharmacology, Justice Quarterly, Research on Social Work Practice (in press), Cityscape, Generations: Journal of the American Society on Aging, Journal of Labor Research, Southern Economic Journal, and Review of Black Political Economy. In addition, she has presented her research at numerous professional conferences and has been featured on both locally and nationally syndicated news programs such as CNN, NPR, and KNX-CBS. She was also featured in the documentary film Juvenile. Prior to her appointment at USC, Cox was an assistant professor of economics at Spelman College and a postdoctoral associate in the Department of Economics at Duke University. She earned her master's degree and doctorate in economics from Georgia State University, where she was awarded the Andrew Young Fellowship. Cox completed her undergraduate studies at Duke University, where she double majored in economics and Spanish and Latin American studies.
Patrick H. DeLeon, PhD, JD, MPH
Distinguished Professor
Uniformed Services University of the Health Sciences
Biography
  Patrick "Pat" DeLeon, PhD, JD, MPH, is the Distinguished Professor at the Uniformed Services University of the Health Sciences (DoD) in the School of Nursing and School of Medicine. He was elected to the Institute of Medicine of the National Academies of Science in 2008 and served as President of the American Psychological Association (APA) in 2000.  For over 38 years he was on the staff of U.S. Senator Daniel K. Inouye (D-Hawaii) retiring as his Chief of Staff. He has received numerous national awards including the Order of Military Medical Merit; Distinguished Service Medal, USUHS; National League for Nursing Council for Nursing Centers, First Public Policy Award; Sigma Theta Tau, Inc., International Honor Society of Nursing, First Public Service Award; Ruth Knee/Milton Wittman Award for Outstanding Achievement in Health/Mental Health Policy, NASW; Delta Omega Honor Society Award for Outstanding Alumnus from a School of Public Health; APA Outstanding Lifetime Contributions to Psychology Award; American Psychological Foundation Gold Medal for Lifetime Achievement in the Practice of Psychology; and Distinguished Alumni Award, University of Hawaii. He has been awarded three honorary degrees. He is currently the editor of Psychological Services. He has over 200 publications.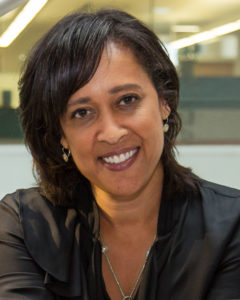 Wendy Ellis, DrPH, MPH
Assistant Professor in Global Health and Director of the Center for Community Resilience
Milken Institute School of Public Health
George Washington University
Biography
Wendy Ellis, DrPH, MPH, is an Assistant Professor in Global Health and the Founding Director of the Center for Community Resilience at the Milken Institute School of Public Health at George Washington University. Dr. Ellis has spent the last decade developing and working to grow a 'resilience movement' to address systemic inequities that contribute to social and health disparities that are often transmitted in families and communities from generation to generation.
The Building Community Resilience (BCR) collaborative and networks are implementing the BCR process — a strategic approach for cross-sector partners to align resources, programs and initiatives with community based efforts to address adverse childhood experiences and adverse community environments– or as Ellis has coined it "The Pair of ACEs". The strengths based approach is aimed at building the infrastructure to promote resilience in communities by improving access to supports and buffers that help individuals 'bounce back' and communities thrive. The BCR process is being used in ten regions that include major cities such as Cincinnati, OH; Dallas, TX; Portland, OR; Washington, DC, Baltimore, MD, St. Louis and Kansas City, MO and Seattle and Tacoma, Washington, Cambridge, Massachusetts and Louisville, KY.
In 2019, Dr. Ellis launched the Resilience Catalysts in Public Health using a novel framework that leverages local public health departments as Chief Health Strategists in the resilience movement. Dr. Ellis co-authored an article detailing the BCR process, "A New Framework for Addressing Adverse Childhood and Community Experiences: The Building Community Resilience Model" which can be found in the September 2017 Journal of Academic Pediatrics. In 2018 Dr. Ellis was selected as an Aspen Institute Ascend Fellow to support her leadership in developing cross-sector strategies to address childhood trauma, foster equity and build community resilience.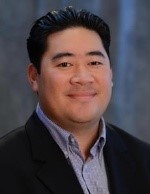 Jacob Fitisemanu Jr., MPH
Co-Founder and Chair
Utah Pacific Islander Health Coalition
Biography
Jacob "Jake" Fitisemanu Jr., MPH, was born in New Zealand/Aotearoa to Karen Dang (Kaimukī, Oʻahu, Hawaiʻi) and Jacob Fitisemanu Sr. (Falefā, ʻUpolu, Sāmoa) and raised in Hawaiʻi and Utah. Jake holds a master's degree in Public Health from Westminster College and works for Intermountain Healthcare as a Community Health Program Manager. He was appointed by President Obama to the President's Advisory Commission on Asian Americans & Pacific Islanders in 2015 and was also appointed to the US Census National Advisory Committee for two terms. Jake co-founded the Utah Pacific Islander Health Coalition (which he has chaired since 2011), sits on the Huntsman Cancer Institute Community Advisory Board, and teaches community health dynamics as an associate instructor at the University of Utah. He lives with his wife and two daughters in West Valley City where he founded the Healthy West Valley Initiative and was recently re-elected as a member of the City Council.
Rebekah Gee, MD, MPH
President and Founder
Nest Health
Biography
Rebekah Gee, MD, MPH, is an Obstetrician/Gynecologist and President and Founder of Nest Health. Previously, she served as the CEO of Health Care Services for Louisiana State University and the Secretary of the Louisiana Department of Health, the state's largest agency with a budget of $14 billion. In this cabinet role, her oversight responsibilities included Medicaid, Public Health, Disability Services, Behavioral Health, Aging and Adult Services, and disaster preparedness and response. While Secretary, Dr. Gee led the healthcare response to a variety of significant weather events as well as the response to infectious disease outbreaks such as Zika and Hepatitis A. Dr. Gee is a champion for healthcare coverage and was responsible for implementing the Medicaid expansion which extended coverage to over 500,000 Louisianans. She has led national policy discussions on the creation of affordable pharmaceuticals and developed a first in the nation elimination campaign for Hepatitis C spearheaded by her successful drug-pricing negotiations. As a result of this subscription model for individuals in Medicaid or who are incarcerated, more than ten times the number of Louisianans have been treated for Hepatitis C this year than in her first year as Secretary. She successfully eliminated a decades-long waitlist for individuals and families needing disability services by tailoring waiver services to recipient needs. Dr. Gee implemented an aggressive statewide opioid response plan, along with her statewide standing order for Naloxone, which has saved lives and been used by thousands of Louisianans. Dr. Gee led the charge to reduce maternal mortality and her efforts have resulted in a 39% reduction in complications due to heavy bleeding—the leading preventable cause of maternal death, and a 60% reduction in severe complications of pregnancy. Dr. Gee is a champion for health equity and created the South's first Office of Health Equity in a state department of health. Throughout her career, she has been a consistent voice for quality and patient safety. She has taught quality improvement, implemented a number of successful quality improvement projects at the state level, and led national discussions on quality in a variety of areas. Before her time as Secretary, Dr. Gee served as the Chief Medical Officer for Louisiana Medicaid and Directed Louisiana's Birth Outcomes Initiative that led to tangible statewide reductions in infant mortality, non-medically indicated elective deliveries, neonatal intensive care unit admissions, and prematurity. Dr. Gee is a policy expert and widely published health services researcher who has served in numerous additional state and national policy roles. In 2017 Dr. Gee was elected to the National Academy of Medicine. She is the parent of five energetic children and lives in New Orleans, where she continues to see patients.
J. Nadine Gracia, MD, MSCE
President and CEO
Trust for America's Health
Biography
J. Nadine Gracia, MD, MSCE, is the President and CEO of Trust for America's Health (TFAH), a nonprofit, nonpartisan public health policy, research and advocacy organization in Washington, DC that promotes optimal health for every person and community and that envisions a nation where prevention and health equity are foundational to policymaking at all levels of society. Dr. Gracia is a national health equity leader with extensive leadership and management experience in federal government, the nonprofit sector, academia, and professional associations. Before being appointed President and CEO, she served as TFAH's Executive Vice President and Chief Operating Officer. Prior to joining TFAH, Dr. Gracia served in the Obama Administration as the Deputy Assistant Secretary for Minority Health and Director of the Office of Minority Health at the U.S. Department of Health and Human Services (HHS). In that capacity, she directed departmental policies and programs to end health disparities and advance health equity, and provided executive leadership on administration priorities including the Affordable Care Act and My Brother's Keeper. Previously, she served as Chief Medical Officer in the HHS Office of the Assistant Secretary for Health, where her portfolio included adolescent health, emergency preparedness, environmental health and climate change, global health, and the White House Council on Women and Girls. Prior to that role, she was appointed as a White House Fellow at HHS and worked in the Office of the First Lady on the development of the Let's Move! initiative to solve childhood obesity. A first-generation Haitian-American, Dr. Gracia is active in many civic, professional, and academic organizations. She serves as a member of the Aspen Global Leadership Network, the Dean's Council at the University of Maryland School of Public Health, the Governing Board of the Council on Black Health, Delta Sigma Theta Sorority, Incorporated, and Women of Impact.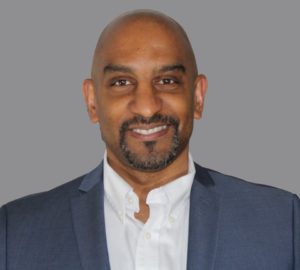 Jeffrey Hutchinson, MD, COL (ret)
Adolescent Medicine Physician
Founder and CEO, The Wade Alliance, LLC
Biography
Jeff Hutchinson, MD, COL (ret), served 25 years as an Army Physician before retiring and moving to Austin. His combat, clinical and academic leadership experience provides the expertise in strategic planning, communication and education to help organizations address change and resolve conflicts. He is an Adolescent Medicine specialist working part time at People's Community Clinic, a Federally Qualified Health Center. As a former Chief Diversity Officer and Associate Dean at the only military medical school he possesses the skills necessary to guide organizations desiring to improve their equity, diversity and inclusion efforts he also founded The Wade Alliance, LLC an executive consulting business specializing in the intersection of Leadership, Diversity, Equity and Inclusiveness. His unique approach combines the science of behavioral economics with the methodology of helping teens and parents communicate. He is an advocate for addressing the Social Determinants of Health Disparities and has published in several academic journals. As an executive member of the American Academy of Pediatrics Council on Communication and Media he emphasizes communication and works to help others communicate more effectively. A Leadership Austin Essentials graduate and board member of the Austin Black Physician Association he is committed to improving the equity in Austin and beyond.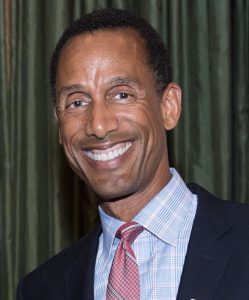 Otho E. Kerr III, JD
Director of Strategic Partnerships and Impact Investing
New York Federal Reserve Bank
Biography
Otho E. Kerr III, JD, is the Director of Strategic Partnerships & Impact Investing of the Community and Outreach Unit of the Federal Reserve Bank of New York. Otho is charged with catalyzing capital providers to invest in creating more opportunities for those facing poverty and/or structural disparities related to race or ethnicity, and for inspiring capital providers to act by engaging them on key insights and providing compelling investment opportunities related to the Unit's work. The Unit has identified three areas of focus for its work: 1) economic drivers of health and wellbeing; 2) mitigation of climate-related risk in low- and moderate-income communities; and 3) household financial stability and economic resiliency.
Prior to joining the Bank, Otho was the Chief Investment Officer for Acumen, an impact investment firm that invests in early-stage companies whose products and services enable the poor to transform their lives. As the Chief Investment Officer at Acumen, Otho oversaw Acumen's global investment process, the measurement of the impact of its work and the development of insights and learnings. Prior to Acumen, Otho was a founding partner with Encourage Capital.  Encourage is a research-driven, solutions-oriented impact investment firm that seeks to leverage private capital to solve critical environmental and social problems.  Encourage has worked with strategic and financial investors, impact investors, non-profits and development finance institutions across its verticals, including carbon offset projects, sustainable seafood, stormwater mitigation, and financial inclusion. Otho was Chief Operating Officer of Encourage and led an effort to work with Alaskan native communities to develop carbon offset projects.
Otho has worked in investment banking and asset management for over thirty years, having begun with Goldman Sachs & Co.  He began his professional career as an attorney with Simpson Thacher & Bartlett, a leading global law firm. Otho received a BA from Dartmouth College in 1979, where he received the Barrett Cup, which is given to the outstanding senior, and a JD from The Harvard Law School in 1982, from which he graduated with honors. Otho was the first member of his class to receive the Dartmouth Alumni Award, given annually to a Dartmouth graduate who has "demonstrated extraordinary service to Dartmouth and civic organizations in addition to career accomplishment."
Throughout his career, Otho has sought to merge his professional career with his interest in social justice. Otho was a co-founder of the Institute for Youth Entrepreneurship in Harlem and a fellow in the Rockefeller Foundation's Next Generation Leadership Program. He was the first African-American President of the Dartmouth Alumni Council.  He has served on numerous non-profit boards, including the Dartmouth Tucker Foundation (served as chair), Trinity Church Solebury, PA (served as senior warden), Freedom to Marry, Empire State Pride Agenda, Hetrick-Martin Institute and Volunteers of America New York.  He is currently an Ambassador for Health Equity, sponsored by the Robert Wood Johnson Foundation, and serves on the National Academy of Medicine's Culture of Health Advisory Committee, for which he has participated in the writing of articles on a culture of health. Otho is also an active participant in and contributor to Denmark's Creative Business Network and its Creative Business Cup competition.
Velma McBride Murry, PhD
University Professor of Human and Organizational Development
Peabody College, Vanderbilt University
University Professor of Department of Health Policy
Vanderbilt University School of Medicine
Biography
Velma McBride Murry, PhD, is a nationally recognized expert examining ways in which racism affects family processes, behavior, and health outcomes of families. She is a Chancellor Appointed, University Professor with appointments in the Department of Health Policy (Vanderbilt School of Medicine) and Community Psychology (Peabody College) at Vanderbilt University. She serves on several national boards, including Foundation of Child Development, National Academy of Medicine, Culture of Health Advisory Committee, and Blueprints Advisory Board, and a former Board Member of National Academic of Medicine's Board of Children, Youth and Families.
Dr. McBride Murry's research focuses on examining the significance of context to everyday life experiences of African American families and youth; specific consideration is given to the implications of racism and other social structural stressors that marginalize families, for cascading influences on parenting and family functioning,  mental and physical health, quality of life, and developmental outcomes and adjustment among youth. She has translated research from longitudinal research studies to inform the design, development and implementation of two RCTs to test their efficacy in youth risk behavior engagement. The Strong African American Families (SAAF) and the Pathways for African Americans Success (PAAS), not only prevented high risk behaviors but also demonstrated spillover effects on the enhancement of several educational-related outcomes among youth as they transition from middle childhood through high school. The next step is to disseminate these programs in real-world settings,  community-based organizations, schools, primary health care, and churches.  She is President of Society for Research on Adolescence and serves as board of director and governing councils, including National Academy of Medicine, and hold positions on numerous editorial boards. Murry is one of the 100 newly elected members to the 2020 Class of the National Academy of Medicine.
Julie Morita, MD
Executive Vice President
Robert Wood Johnson Foundation
Biography
Julie Morita, MD, is Executive Vice President of the Robert Wood Johnson Foundation (RWJF), where she oversees programming, policy, research and communications activities. As the nation's largest private philanthropy dedicated solely to improving the nation's health, RWJF is focused on advancing health equity where everyone in America has a fair and just opportunity to live the healthiest life possible. Recently, Dr. Morita has served on several federal, state and local COVID19 advisory committees including the Biden Transition COVID19 Advisory Board. Previously, she helped lead the Chicago Department of Public Health for nearly two decades, first as the Immunization Program medical director, then as chief medical officer. In 2015, she was appointed commissioner, where she oversaw the public health needs of 2.7 million residents in the nation's third largest city. Dr. Morita began her medical career as a pediatrician in Tucson, Ariz., before moving into public health as an Epidemic Intelligence Service officer at the Centers for Disease Control and Prevention in Atlanta (CDC).
Dwayne Proctor, PhD
President and CEO
Missouri Foundation for Health
Biography
Dwayne Proctor, PhD, is the current president and CEO of Missouri Foundation for Health. During his nearly 20 years in philanthropy, Dr. Proctor has always worked to ensure that American communities were healthy and thriving. Before becoming president and CEO of Missouri Foundation for Health in 2021, he served in a variety of roles at the Robert Wood Johnson Foundation. In 2002, he joined as a senior communications and program officer, providing strategic guidance and resources for several child health and risk-prevention initiatives such as Nurse-Family Partnership, Free to Grow, Leadership to Keep Children Alcohol-Free, Partnership for a Drug-Free America, and the National Campaign to Prevent Teenage Pregnancy.
In 2005, Dr. Proctor was tapped to lead RWJF's national strategies to reverse the rise in childhood obesity rates. In this role, he worked with his colleagues to promote effective changes to public policies and industry practices, test and demonstrate innovative community and school-based environmental changes, and leverage sustainable changes using both "grassroots" and "treetops" advocacy approaches to educate local and national leaders on their roles and opportunities to prevent childhood obesity.
Prior to RWJF, Dr. Proctor was an assistant professor at the University of Connecticut School of Medicine where he taught courses on health communication and marketing practices to reach multicultural populations. During his Fulbright Fellowship in Senegal, West Africa, his research team investigated how HIV/AIDS prevention messages raised awareness of AIDS as a national health problem. Dr. Proctor received his doctoral, master's, and bachelor's degrees in marketing and communication science from the University of Connecticut. He is the former chairman of the board of directors for the Association of Black Foundation Executives and currently is the chairman of the board of trustees for the National Association for the Advancement of Colored People Foundation.
Anna Ricklin, MHS, AICP
Health in All Policies Manager
Fairfax County Health Department
Biography
Anna Ricklin, MHS, AICP, is a passionate advocate for healthy communities. She currently serves at the first Health in All Policies Manager for the Fairfax County, VA Health Department, where she acts as a health ambassador across county agencies. In this role, Anna promotes the integration of public health objectives into county plans, policies, and building projects. She also co-leads the Department's Health Equity Team, charged with centering health equity through the transformation of internal processes and external operations for the benefit of staff, clients, and the community at large. Formerly, Anna led the American Planning Association's Planning and Community Health Center, where she oversaw applied research and place-based initiatives to advance healthy planning practice. She has a background in health impact assessment, active transportation planning, and cross-sector collaboration, as well as recent work establishing metrics for healthy planning. Anna studied anthropology as an undergraduate and holds a Master of Health Sciences from the Johns Hopkins Bloomberg School of Public Health. She lives in Falls Church, VA.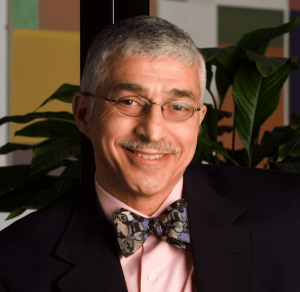 Martín-J. Sepúlveda, MD, ScD
IBM Fellow
Distinguished University Professor, Senior Scholar for Population Health and Innovation in the Office of Public Health and Social Work
Florida International University
CEO, CLARALUZ, LLC
Biography
Martín-José Sepúlveda, MD, ScD, is an IBM Fellow, National Academy of Medicine member, Distinguished University Professor, Senior Scholar for Population Health and Innovation in the Office of Research and Economic Development, the Herbert Wertheim College of Medicine and the Robert Stempel College of Public Health and Social Work, Florida International University. He is also CEO of CLARALUZ LLC consulting, which provides support to institutions and enterprises on health and well-being strategies, design, implementation, data evaluation and research, and works with health technology startup companies providing them market, network, technology, data/analytics, and operations support. He is the chair of the Executive Council for SARS-COV2 related response, recovery, and resilience strategic sciences for the President of the National Academy of Sciences. Sepúlveda is the former Vice President of Health Systems and Policy Research, and VP Integrated Health Services at the IBM Corporation, leading health policy and strategy, health benefits innovation and purchasing, occupational health and well-being services for IBM globally. He has collaborated in research related to population health, workforce productivity, AI decision support, health care delivery and health systems improvement. He is board certified in internal medicine, occupational medicine, and preventive medicine, and serves on boards of advisors such as: the Harvard Chan School of Public Health's Center for Work, Health and Wellbeing, the University of Pennsylvania School of Nursing, the University of Iowa College of Public Health, and the Council for Health Research for Economic Development.
Tipiziwin Tolman 
Standing Rock Dakota & Lakota
Indigenous Language Advocate & Educator
Standing Rock Sioux Tribe
Biography
Tipiziwin Tolman is Wičhíyena Dakota and Húŋkpapȟa Lakȟóta from the Standing Rock Sioux Indian Reservation in North Dakota. She is a representative of the Skunk, Pretends Eagle, and Yellow Lodge extended families of the Standing Rock people and the Young extended family from the Spirit Lake Dakota people. Tipiziwin is currently a graduate student in the Master's of Indigenous Language Revitalization at the University of Victoria, British Columbia, Canada. Tipiziwin is a graduate of Washington State University's Ti'tooqan Cuukweneewit Indigenous Teacher Preparation Project, an intensive indigenous pedagogy and indigenous world view aligned, culturally responsive elementary education program. She is currently a substitute teacher in the Pullman School District in Pullman, Washington. Tipiziwin is a former Lakota Language Activities Instructor in the Lakota Language Immersion Nest from 2012 to 2017. She has served as a member and co-chair of Standing Rock's Education Consortium's Lakota Language and Culture Committee and taught at the Standing Rock Sioux Tribe's annual Dakotiyapi Lakotiyapi Summer Institute.
Tipiziwin is a graduate of Sitting Bull College, where she earned a bachelor's degree in Native American studies. She also completed the College's intensive Lakota Language teacher preparation program involving the intense study of the Lakota language, second-language teaching methodologies and language acquisition theory. Tipiziwin completed the Bush Foundation's Native Nation Rebuilders governance program. She is married to T Tolman, also a former Lakota language immersion instructor at Wičhákini Owáyawa on Standing Rock, and they have six children: MathoSkawin, Itazipalutaslutela, Ptehewoptuha, Wigiiyaothi, Wanblikunzawin, and Wanapheya and one grandchild, Rylen. They make their home in Pullman, Washington, and own "Haipazaza Phezuta", Which means Medicine Soaps in the Lakota language, an online soap and body product store that promotes family, sustainability, and respectful indigenous reciprocity relationships with medicine plant relatives. Tipiziwin is dedicated to bringing tribal language and culture to the forefront of conversations regarding public health disparities and social health determinants for indigenous communities and families. Within her scope as an Indigenous educator, Tribal Language Revitalization & Lakota Language Advocate and former immersion instructor, she bears witness to the reality that Tribal Language & Education rooted in Indigenous Pedagogy, are the key and leading social determinants of health for tribal members and tribal communities across the United States.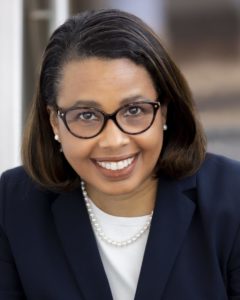 Sylvia Trent-Adams, PhD, RN, FAAN, RADM (ret)
Executive Vice President and Chief Strategy Officer
University of North Texas Health Science Center
Biography
Sylvia Trent-Adams, PhD, RN, FAAN, RADM (ret), is the Executive Vice President and Chief Strategy Officer at the University of North Texas Health Science Center. In this role, she assists the President with developing, communicating, executing, and sustaining strategic initiatives. She leads the strategic planning process, focusing on accelerating organization performance through cohesive strategy planning and execution, knowledge management and the implementation of an organizational dashboard for impact and organizational effectiveness for the Health Science Center. She served as the Principal Deputy Assistant Secretary for Health (PDASH) from January 2019 through August 2020. As the PDASH, she shared responsibility with Assistant Secretary for Health, for planning, coordinating, and directing substantive program matters; policy and program development; and determining and setting legislative and program priorities covering the full range of public health activities within the Office of the Assistant Secretary for Health. She retired from the U.S. Public Health Service Commissioned Corps with the rank of Rear Admiral Upper Half. From 2015 through 2018, Dr. Trent-Adams served as Deputy Surgeon General of the U.S. Public Health Service Commissioned Corps. As Deputy Surgeon General, Dr. Trent-Adams was a trusted and critical advisor to the Surgeon General, helping support on a variety of critical issues, including efforts to combat the opioid crisis and the operations of the Commissioned Corps. Most recently, Dr. Trent-Adams lifelong service was recognized in 2018 with her election to the National Academy of Medicine and the National Academies of Practice. Dr. Trent-Adams held several leadership positions in HHS, working to improve access to care for poor and underserved communities. As both a clinician and administrator, she has had a direct impact on building systems of care to improve public health for marginalized populations domestically and internationally. Prior to joining the Office of the Surgeon General, Dr. Sylvia Trent-Adams was the Deputy Associate Administrator for the HIV/AIDS Bureau, Health Resources and Services Administration. She assisted in managing the $2.3 billion Ryan White program, which funds medical care, treatment, referrals and support services for uninsured and underserved people living with HIV disease as well as training for health care professionals. Dr. Trent-Adams began her career in the Commissioned Corps in 1992. Prior to joining the USPHS, Dr. Trent-Adams was a nurse officer in the U.S. Army and a research nurse at the University of Maryland. She also completed two internships in the U.S. Senate, where she focused on the prospective payment system for skilled nursing facilities and scope of practice for nurses and psychologists. Her clinical practice was in trauma, oncology, community health, and infectious disease. She is a former Chair of the Federal Public Health Nurse Leadership Council, and the Federal Nursing Service Council. Dr. Trent-Adams received her Bachelor of Science in Nursing from Hampton University, a Master of Science in Nursing and Health Policy from the University of Maryland, Baltimore, and a Doctor of Philosophy in Public Policy from the University of Maryland, Baltimore County. She became a Fellow in the American Academy of Nursing in 2014. Dr. Trent-Adams has published widely and received numerous awards for her leadership and contributions to the field of nursing and public health, including a Meritorious Service Medal for her leadership during the Commissioned Corps response to the Ebola Outbreak in West Africa and the Surgeon General's Medallion for her time spent as acting Surgeon General. She is the recipient of the American Nursing Credentialing Center's HRH Princess Muna Al Hussein Award, the American Academy of Nursing's Civitas Award, the American Association of the Colleges of Nursing's Lois Capps Luminary Policy Award, and, in 2017 the recipient of the International Red Cross Florence Nightingale Medal, the highest international honor bestowed upon a nurse.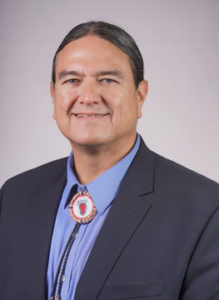 Donald Warne, MD, MPH
(Oglala Lakota)
Associate Dean of Diversity, Equity, and Inclusion
Director of the Indians Into Medicine (INMED) and Public Health Programs
Professor of Family and Community Medicine
University of North Dakota School of Medicine and Health Sciences
Biography
Donald Warne, MD, MPH, serves as the Associate Dean of Diversity, Equity and Inclusion; Chair of the Department of Indigenous Health; Director of the Indians Into Medicine (INMED) and Public Health Programs; and Professor of Family and Community Medicine at the School of Medicine and Health Sciences at the University of North Dakota. Dr. Warne is the Principal Investigator for the Indigenous Trauma & Resilience Research Center at UND, and he also serves as the Senior Policy Advisor to the Great Plains Tribal Leader's Health Board in Rapid City, SD. Dr. Warne is a member of the Oglala Lakota tribe from Pine Ridge, SD and comes from a long line of traditional healers and medicine men. Donald Warne received his MD from Stanford University School of Medicine in 1995 and his MPH from Harvard School of Public Health in 2002. His work experience includes: several years as a primary care physician with the Gila River Health Care Corporation in Arizona; Staff Clinician with the National Institutes of Health; Indian Legal Program Faculty with the Sandra Day O'Connor College of Law at Arizona State University; Health Policy Research Director for Inter Tribal Council of Arizona; Executive Director of the Great Plains Tribal Chairmen's Health Board; and Chair of the Department of Public Health at North Dakota State University. Dr. Warne is also a member of the Stanford University Alumni Hall of Fame. Some of his other professional activities include: Member, Health Equity Advisory Committee, Health Affairs; Member, Culture of Health Advisory Committee, National Academy of Medicine; Member, Framing the Future 2030 Initiative, Association of Schools and Programs of Public Health; Member, Group of Diversity and Inclusion, Association of American Medical Colleges; Member, EC 50 People Changing the World, Explorers Club; Member, Health Disparities Subcommittee of the Advisory Committee to the Director of the Centers for Disease Control and Prevention (CDC); Member, International Advisory Committee, Australian Journal of Rural Health; Member, Indigenous Health Research Fund Expert Advisory Panel, Medical Research Future Fund, Australia; and Member, Diabetes in Indigenous Populations Special Interest Group, International Diabetes Federation.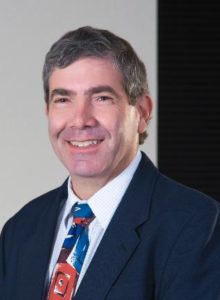 Steven Woolf, MD, MPH
Professor C. Kenneth and Dianne Wright Distinguished Chair in Population Health and Health Equity
Director Emeritus and Senior Advisor, VCU Center on Society and Health
Virginia Commonwealth University
Biography
Steven H. Woolf, MD, MPH, is Director Emeritus of the Center on Society and Health at Virginia Commonwealth University, where he is Professor of Family Medicine and Population Health. He holds the C. Kenneth and Dianne Wright Distinguished Chair in Population Health and Health Equity. Dr. Woolf has edited three books and published more than 200 articles in a career that has focused on raising public awareness about the social, economic, and environmental conditions that shape health and produce inequities. Beyond research, he works to address these issues through outreach to policymakers and the public, including testimony before Congress, consulting, editorials in major newspapers and social media, and speaking engagements. Dr. Woolf chaired the National Research Council/Institute of Medicine panel that produced Shorter Lives, Poorer Health, which compared the health of Americans with peers in 16 other high-income countries. In recent years his team has examined the rise in midlife mortality rates in the United States, including studies conducted at the national, state, and county levels. Dr. Woolf received his M.D. in 1984 from Emory University and underwent residency training in family medicine at Virginia Commonwealth University. Dr. Woolf is also a clinical epidemiologist and underwent training in preventive medicine and public health at Johns Hopkins University, where he received his M.P.H. in 1987. He is board certified in family medicine and in preventive medicine and public health. He began his career as a health services researcher, with a focus on evidence-based guidelines. He served on the U.S. Preventive Services Task Force and was elected to the Institute of Medicine in 2001.