Members of the Culture of Health Program advisory committee are appointed for three-year terms to provide strategic guidance to ensure the program meets its intended aims:
LEAD: Identify a set of consensus study topics that build upon one another, leading to a solid knowledge base that can inform a set of actions and partnerships to advance health equity
TRANSLATE: Bridge science to action for impact on health equity and optimal health for all
ENGAGE: Strengthen capacity in communities to continue to advance progress in achieving access to optimal health for all and inform legal, policy, and system reform
SUSTAIN: Transform culture in the US to sustain and accelerate progress in areas that still have significant health disparities
Committee members will liaise with the staff team, participate on planning committees for public meetings, attend two in-person meetings per year, and connect as necessary electronically and via teleconference.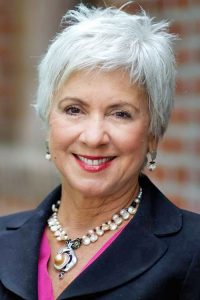 Hortensia de los Angeles Amaro, PhD
Distinguished University Professor
Herbert Wertheim College of Medicine
Senior Scholar on Community Health
Robert Stempel School of Public Health and Social Work, Florida International University
Biography
Hortensia Amaro has dramatically advanced the understanding of substance abuse disorder treatment, HIV prevention and other urgent public health challenges through a distinguished career that has spanned scholarly research, translation of science to practice, top-level policy consultation and service on four Institute of Medicine committees. She has authored more than 130 scholarly publications, many widely-cited, and she has made landmark contributions to improving behavioral health care in community-based organizations by launching addiction treatment programs that have helped thousands of families and informing practice in agencies around the world.
Before joining USC in 2012, Amaro was with Northeastern University for 10 years, serving as dean, as well as distinguished professor of health sciences and counseling psychology, of the Bouvé College of Health Sciences, and as director of the university's Institute on Urban Health Research. For 18 years prior to that, she was professor in the Boston University School of Public Health and in the Department of Pediatrics at the Boston University School of Medicine. She received her doctorate in psychology from the University of California, Los Angeles, in 1982 and was awarded honorary doctoral degrees in humane letters by Simmons College in 1994 and the Massachusetts School of Professional Psychology in 2012.
Over the last 30 years, Amaro has forged vital connections between public health research and practice. Her studies have focused on alcohol and drug use and addiction among adolescents and adults; the development and testing of behavioral interventions for HIV/AIDS prevention, including innovative HIV prevention models targeted to Latina and African American women; substance abuse and mental health treatment for Latina and African American women and incarcerated men; alcohol and drug use among college populations; and behavioral interventions for HIV medications adherence.
Stuart Butler, PhD, MA
Senior Fellow of Economic Studies
Brookings Institution
Biography
Stuart Butler is a member of the editorial board of Health Affairs, is a member of the Board on Health Care Services of the National Academy of Medicine and of the Advisory Group for the Academy's Culture of Health Program. He also serves on advisory councils for the National Coalition for Cancer Survivorship, the Kaiser Permanente Institute for Health Policy, and the March of Dimes. In 2002, he was an Institute of Politics Fellow at Harvard University. In 1990, he served as a member of Housing Secretary Jack Kemp's Advisory Commission on Regulatory Barriers to Affordable Housing.
Most recently, he has played a prominent role in the debate over health care reform, and addressing social determinants of health. He has also been working on a wide range of other issues, including the future of higher education, economic mobility, budget process reform and federal entitlement reform. Stuart Butler was born in Shrewsbury, England and emigrated to the United States in 1975. He was educated at St. Andrews University in Scotland, where he received a Bachelor of Science degree in physics and mathematics in 1968, a Master of Arts degree in economics and history in 1971, and a Ph.D. in American economic history in 1978.
Patrick H. DeLeon, PhD, JD, MPH
Distinguished Professor
Uniformed Services University of the Health Sciences
Biography
 Pat DeLeon is the Distinguished Professor at the Uniformed Services University of the Health Sciences (DoD) in the School of Nursing and School of Medicine.  He was elected to the Institute of Medicine of the National Academies of Science in 2008 and served as President of the American Psychological Association (APA) in 2000.  For over 38 years he was on the staff of U.S. Senator Daniel K. Inouye (D-Hawaii) retiring as his Chief of Staff.  He has received numerous national awards including the Order of Military Medical Merit; Distinguished Service Medal, USUHS; National League for Nursing Council for Nursing Centers, First Public Policy Award; Sigma Theta Tau, Inc., International Honor Society of Nursing, First Public Service Award; Ruth Knee/Milton Wittman Award for Outstanding Achievement in Health/Mental Health Policy, NASW; Delta Omega Honor Society Award for Outstanding Alumnus from a School of Public Health; APA Outstanding Lifetime Contributions to Psychology Award; American Psychological Foundation Gold Medal for Lifetime Achievement in the Practice of Psychology; and Distinguished Alumni Award, University of Hawaii.  He has been awarded three honorary degrees.  He is currently the editor of Psychological Services.  He has over 200 publications.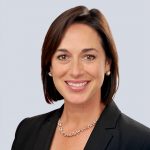 Karen DeSalvo, MD, MPH, MSc
Chief Health Officer
Google
Biography
Karen DeSalvo, MD, MPH, MSc is a physician whose career has been dedicated to improving the health of all people, with a particular focus on vulnerable populations, through patient care, education, policy and administrative roles, research, and public service. She was previously Professor of Medicine and Population Health at the University of Texas at Austin Dell Medical School. Dr. DeSalvo served as Acting Assistant Secretary for Health and also the National Coordinator for Health Information Technology at the U.S. Department of Health and Human Services during the Obama Administration. She was previously New Orleans Health Commissioner and Vice Dean for Community Affairs and Health Policy at Tulane School of Medicine.
Angela Diaz, MD, PhD, MPH
Professor
Adolescent Health Center at Mount Sinai
Mount Sinai Icahn School of Medicine
Biography
Angela Diaz, MD, Ph.D., MPH is the Jean C. and James W. Crystal Professor in Adolescent Health and Professor of Pediatrics and Preventive Medicine at the Icahn School of Medicine. After earning her medical degree at Columbia University College of Physicians and Surgeons, she completed her post-doctoral training at the Mount Sinai School of Medicine and subsequently received a Master in Public Health from Harvard University and Ph.D. in Epidemiology from Columbia University.  Dr. Diaz is the Director of the Mount Sinai Adolescent Health Center, a unique program that provides high quality, comprehensive, integrated, interdisciplinary primary care, sexual and reproductive health,  mental health, dental and health education services to teens-all for free to those without insurance.
Dr. Diaz is a member of the National Academy of Medicine and serves on its governing Council. She has been a White House Fellow, a member of the Food and Drug Administration Pediatric Advisory Committee, and a member of the National Institutes of Health State of the Science Conference on Preventing Violence and Related Health Risk Social Behaviors in Adolescents. She served on an advisory panel for the NIH Reproductive Sciences Branch. She reviews grants for the Centers for Disease Control and Prevention and for the NIH Institute of Child Health and Human Development, the NIH Partners in Research Program, the NIH Institute of Dental and Craniofacial Research, and the National Institute on Drug Abuse. The NIH has awarded several major grants to Dr. Diaz and her research team at the Mount Sinai Adolescent Health Center. In 2003, Dr. Diaz chaired the National Advisory Committee on Children and Terrorism for the Department of Health and Human Services. She was elected in 2008 as a member of the Institute of Medicine (IOM) of the National Academies (elected to the IOM Council in 2013 and appointed Chair of the Board on Children, Youth and Families in 2013). Dr. Diaz is active in public policy and advocacy in the U.S. and has conducted many international health projects in Asia, Central and South America, Europe and Africa.
Shirley Franklin, MA
Former Two-Term Mayor, Atlanta
Biography
Shirley Franklin was elected the first African American woman mayor of a major southern city in 2002 and served two-terms until 2009. The mayor is term limited in Atlanta. Upon leaving office, she was appointed to the William and Camille Cosby Endowed Chair at Spelman College and served until June 2011.  For the past three years she served as the Barbara Jordan Visiting Professor in Ethics and Political Values at the LBJ School of Public Affairs at the University of Texas in Austin.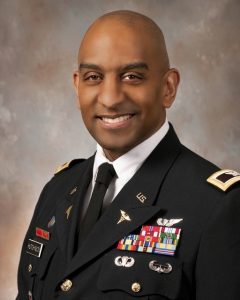 Jeffrey Hutchinson, MD
Associate Dean, Clinical Affairs
Chief Diversity Officer
Uniformed Services University of the Health Sciences
Biography
Dr. Jeffrey Hutchinson [MD], a Colonel in the US Army, began his military career in 1989 with a degree in chemistry from the United States Military Academy [West Point].  He attended medical school at University of California, San Francisco.  His calling for medicine began in high school but his calling has always been about teaching.  He is a subject matter expert on risk-taking evaluation, media and the military. Former Chief of Adolescent Medicine at Walter Reed National Military Medical Center, where received the Medical Leadership Award as he oversaw the direct care of more than 2,000 patients, mostly between the ages of 13 and 25.
Currently, Dr. Hutchinson is the school's new Chief Diversity Officer and Associate Dean for Clinical Affairs. As the CDO, Hutchinson is working to promote SoM [School of Medicine] programs and policies that encourage diversity and inclusivity. In his role as Associate Dean, at the Uniformed Services University of Health Sciences School of Medicine, "America's Medical School" in Bethesda, Maryland,  he fosters stronger partnerships with the School's national training sites, including WRNMMC, Ft. Belvoir Community Hospital, Malcolm Grow Medical Center, and other major military treatment facilities nationwide that host and teach SoM students, where he is emphasizing a 'holistic' approach in the application process. Airborne qualified, Dr. Hutchinson is the recipient of numerous awards to include Medical Leadership Award and the Defense Meritorious Medal.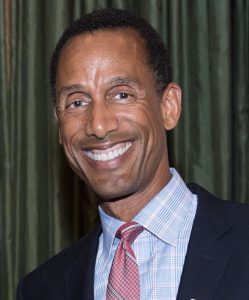 Otho Kerr, JD
Chief Investment Officer
Acumen
Biography
Otho Kerr joined Acumen in November 2019 and is Chief Investment Officer. Prior to joining Acumen, he was a founding partner with Encourage Capital, an asset management firm that leverages private capital to generate environmental and social impact as well as compelling investment returns.  Otho was the Chief Operating Officer and more recently led an effort to work with native communities to develop carbon offset projects that would positively impact both the environment and the economic condition of landing-owning indigenous communities.  Otho has worked in investment banking and asset management for over twenty years, having begun with Goldman Sachs & Co.  He began his professional career as an attorney with Simpson Thacher & Bartlett.
Otho received a BA from Dartmouth College and a JD from The Harvard Law School.  Otho was the first member of his class to receive the Dartmouth Alumni Award.  Otho was a co-founder of the Institute for Youth Entrepreneurship in Harlem and a fellow in the Rockefeller Foundation's Next Generation Leadership Program.  Most recently, Otho was an Ambassador for Health Equity, sponsored by the Robert Wood Johnson Foundation.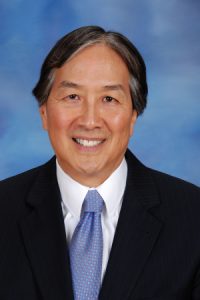 Howard K. Koh, MD, MPH
Harvey V. Fineberg Professor of the Practice of Public Health Leadership
Harvard T. H. Chan School of Public Health and The Harvard Kennedy School
Biography
Dr. Howard K. Koh is the Harvey V. Fineberg Professor of the Practice of Public Health Leadership at the Harvard T. H. Chan School of Public Health and the Harvard Kennedy School. He is also Co-Chair of the Harvard Advanced Leadership Initiative.  In these roles, he advances leadership education and training at the Harvard T.H. Chan School of Public Health as well as with the Harvard Kennedy School, the Harvard Business School and across Harvard University.
From 2009-2014, Dr. Koh served as the 14th Assistant Secretary for Health for the U.S. Department of Health and Human Services (HHS), after being nominated by President Barack Obama and being confirmed by the U.S. Senate.  During that time he oversaw 12 core public health offices, including the Office of the Surgeon General and the U.S. Public Health Service Commissioned Corps, 10 Regional Health Offices across the nation, and 10 Presidential and Secretarial advisory committees. He also served as senior public health advisor to the Secretary of HHS. Dr. Koh previously served at Harvard School of Public Health (2003-2009) as the Harvey V. Fineberg Professor of the Practice of Public Health, Associate Dean for Public Health Practice and Director of the Harvard School of Public Health Center for Public Health Preparedness.
He has earned over 70 awards and honors for interdisciplinary accomplishments in medicine and public health, including the Dr. Martin Luther King Jr. Legacy Award for National Service, the Distinguished Service Award from the American Cancer Society, the 2014 Sedgwick Memorial Medal from the American Public Health Association (the highest honor of the organization), and five honorary doctorate degrees. He currently serves on the Board of Directors for the Journal of the American Medical Association (JAMA), Community Anti-Drug Coalitions of America, the Josiah Macy Jr. Foundation and  New England Donor Services.  Dr. Koh and his wife Dr. Claudia Arrigg are the proud parents of three adult children.
Velma McBride Murry, PhD
Lois Autrey Betts Chair in Education and Human Development Professor
Human and Organizational Development
Peabody College
Vanderbilt University
Biography
Velma McBride Murry is the Lois Autrey Betts Chair in Education and Human Development, Joe B. Wyatt Distinguished University Professor, and Professor, Human and Organizational Development in Peabody College at Vanderbilt University. She has conducted research on African-American parents and youth for over 20 years and identified proximal, malleable protective factors that deter emotional problems and risk engagement in youth. Findings from these studies informed the development of two curricula: the Strong African American Families Program (SAAF) and Pathways for African Americans Success (PAAS). Her last prevention trial, PAAS, is a 3-arm RCT designed to test the efficacy and viability of a technology-driven, interactive family-based preventive intervention as a delivery modality for rural families. Findings revealed that PAAS is more effective than the traditional in-person delivery format in inducing intervention targeted behaviors for both parents and youth. She is the author of over 100 scientific articles and is a previous member of the NAM Board of Children Youth and Families, and served on the Consensus Study Committee on Improving the Health, Safety, and Well-Being of Young Adults.
Dwayne Proctor, PhD
Senior Adviser to the President and Director
Robert Wood Johnson Foundation
Biography
Dwayne Proctor, PhD, came to the Robert Wood Johnson Foundation in 2002 as a senior communications and program officer, providing strategic guidance and resources for several child health and risk prevention initiatives like the Nurse-Family Partnership, Free to Grow, and the Leadership to Keep Children Alcohol Free. In 2005, Proctor was tapped to lead RWJF's national strategies to reverse the rise in childhood obesity rates. Before coming to the Foundation, Proctor was an assistant professor at the University of Connecticut School of Medicine, where he taught courses on health communication and marketing to multicultural populations. Proctor received his doctoral, master's, and bachelor's degrees in marketing and communication science from the University of Connecticut. He is the former chairman of the board of directors for the Association of Black Foundation Executives and currently is the chairman of the board of trustees for the National Association for the Advancement of Colored People.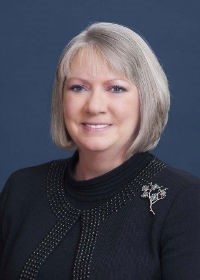 Karen Remley, MD, MBA, MPH, FAAP
Professor of Pediatrics and Public Health
Eastern Virginia Medical School
Biography
Dr. Karen Remley has more than 30 years of experience in public health and healthcare and recently served as CEO of the American Academy of Pediatrics, which represents 67,000 practitioners dedicated to the health, safety, and well-being of infants, children, adolescents, and young adults. In addition to leading the AAP, Dr. Remley has had a prestigious and diverse career as a commissioner of health for the Commonwealth of Virginia, a pediatric emergency physician, and the chief medical director of Anthem Blue Cross Blue Shield Virginia. As Virginia's health commissioner from 2008 to 2012, she advised the governor on public health issues and helped lead improvements in the rates of teen pregnancy, infant mortality, and cardiovascular disease. She is a professor of pediatrics at Eastern Virginia Medical School and has held senior leadership roles in hospitals and health nonprofits, including Operation Smile Inc., Physicians for Peace, and Sentara Healthcare. Dr. Remley earned an MBA from the Fuqua School of Business at Duke University, an MPH at the University of Massachusetts Amherst, and her MD from University of Missouri in Kansas City. She completed her pediatrics residency at St. Louis Children's Hospital-Washington University School of Medicine in St. Louis.

Anna Ricklin, MHS, AICP
Health in All Policies Manager
Fairfax County Health Department
Biography
Anna Ricklin, AICP is a passionate advocate for healthy communities. She currently serves at the first Health in All Policies Manager for the Fairfax County, VA Health Department, where she acts as a health ambassador across county agencies. In this role, Anna promotes the integration of public health objectives into county plans, policies, and building projects. Formerly, Anna led the American Planning Association's Planning and Community Health Center, where she oversaw applied research and place-based initiatives to advance healthy planning practice. She has a background in health impact assessment, active transportation planning, and cross-sector collaboration, as well as recent work establishing metrics for healthy planning. Anna holds a Master of Health Sciences from the Johns Hopkins Bloomberg School of Public Health and is based in Washington, DC.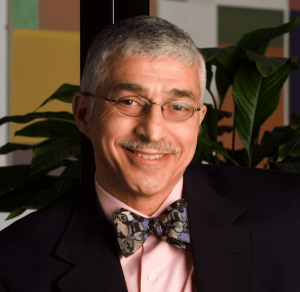 Martin Sepulveda, MD, ScD
Senior Executive Advisor
IBM Watson Health
Biography
Martin J. Sepulveda, M.D., FACP, is an IBM Fellow, Institute of Medicine Member and former Vice President of Health Systems and Policy Research, Research Division, IBM Corporation. He has collaborated in research related to population health, workforce productivity, health care delivery and health systems improvement. Sepulveda's primary areas of interest are data and analytics for health and economic development in cities, primary care, children, youth and young adults, and performance in the workplace. He previously served as IBM VP Integrated Health Services and led health policy and strategy, health benefits innovation and purchasing, occupational health and well-being services for IBM globally. Sepulveda has demonstrated leadership and expertise in: public health, health systems and policy, health care and health benefits strategy/assessment and administration, team building and multidisciplinary collaboration, business processes, productivity, quality systems, health information technology, measurement and research.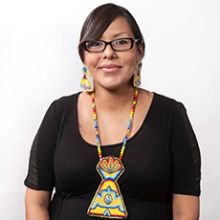 Tipiziwin Tolman 
Lakota Language Activities Instructor
Lakota Language Nest
Biography
Tipiziwin Tolman, Wičhíyena Dakota and Húŋkpapȟa Lakȟóta from Standing Rock Sioux Indian Reservation in North Dakota, is a Lakota Language Activities Instructor in the Lakota Language Immersion Nest since 2012. She has served as a member and co-chair of Standing Rock's Education Consortium's Lakota Language and Culture Committee and taught at the Standing Rock Sioux Tribe's annual Lakotiyapi Summer Institute. Tipiziwin is a graduate of Sitting Bull College, where she earned a bachelor's degree in Native American studies. She also completed the College's intensive Lakota language teacher preparation program involving the study of the Lakota language, second-language teaching approaches and language acquisition methodologies. Tipiziwin completed the Bush Foundation's Native Nation Rebuilders governance program with cohort six in 2015. She is married to T Tolman, who is a Lakota language immersion instructor in the Wičhákini Owáyawa, they have five children and reside on Standing Rock.
Tipiziwin is dedicated to bringing the revitalization of tribal language and culture to the forefront of conversations regarding health disparities, social health determinants, and creating healthy homes and communities for tribal peoples and socioeconomically disadvantaged populations. Within her scope as a Lakota language advocate and immersion instructor, she bears witness to the positive force that tribal language revitalization is for individuals and the collective health of tribal communities.
Antonia M. Villarruel, PhD, RN, FAAN
Professor and the Margaret Bond Simon Dean of Nursing
University of Pennsylvania School of Nursing
Biography
Antonia M. Villarruel, Ph.D., RN, FAAN is the Margaret Bond Simon Dean of Nursing at the University of Pennsylvania School of Nursing and Director of the School's WHO Collaborating Center for Nursing and Midwifery Leadership. As a bilingual and bicultural researcher, Dr. Villarruel has extensive research and practice experience with Latino populations, health promotion and disparities. Using a community-based participatory approach, she has been the PI/Co-PI of over eight RCTs on reducing high risk behaviors in teens. One program, to reduce sexual risk behavior among Latino youth – entitled Cuídate! was disseminated nationally. Dr. Villarruel holds many leadership positions. She is a member of the National Academy of Medicine and the American Academy of Nursing; serves as Chair of the IOM Roundtable on the Promotion of Health Equity and the Elimination of Health Disparities and Co-chair of the Strategic Advisory Council of the AARP/RWJ Future of Nursing Campaign for Action. Most recently, Dr. Villarruel was a member of the National Academy of Medicine Committee on Educating Health Professionals to Address the Social Determinants of Health resulting in the report, A Framework for Educating Health Professionals to Address the Social Determinants of Health (2016).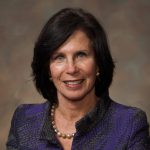 Gail R. Wilensky, PhD
Economist and Senior Fellow
Project HOPE
Biography
Gail R. Wilensky, PhD, is an economist and senior fellow at Project HOPE, an international health foundation. She also co-chairs the Bipartisan Policy Center's initiative on the future of health care and helped organize the Convergence group's Health Reform Roundtable. She directed the Medicare and Medicaid programs and served in the White House as a senior adviser on health and welfare issues to President George H. W. Bush. She was also the first chair of the Medicare Payment Advisory Commission. Her expertise is on strategies to reform health care, with particular emphasis on Medicare, comparative effectiveness research, and military health care. Dr. Wilensky currently serves as a trustee of the Combined Benefits Fund of the United Mine Workers of America and the National Opinion Research Center, is on the Board of Regents of the Uniformed Services University of the Health Sciences (USUHS) and the Board of Directors of the Geisinger Health System Foundation. She is also a director on Quest Diagnostics and United Health Group boards. She is an elected member of the National Academy of Medicine and has served two terms on its governing council. She is a former chair of the board of directors of Academy Health, a former trustee of the American Heart Association and a current or former director of numerous other non-profit organizations. Dr. Wilensky has testified many times before Congressional committees, serves as an adviser to members of Congress and other elected officials, and speaks nationally and internationally. She received a bachelor's degree in psychology and a PhD in economics at the University of Michigan and has received several honorary degrees.