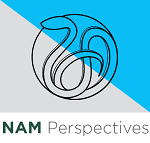 Perspectives
NAM Perspectives are expert commentaries and discussion papers by leading voices in health and health care.
Browse our latest Perspectives below.
Perspectives are not reports of the NAM or the National Academies of Sciences, Engineering, and Medicine and therefore are not subject to their review processes.
Found 1 Results
Page 1 of 1

Elder abuse is a global public health and human rights issue. Elder abuse includes physical, sexual, and emotional abuse, neglect (both caregiver and self-neglect), and financial exploitation. Despite the evidence suggesting that elder abuse is associated with ...
Authors: XinQi Dong
Tags: Global Health, Public Health
October 04, 2012
---
Page 1 of 1