Hong Kong, China—On March 15, 2016, National Academy of Medicine (NAM) President Victor J. Dzau received a Doctor of Science honoris causa degree from the University of Hong Kong (HKU). The ceremony took place at HKU's 195th Congregation, held at their Loke Yew Hall.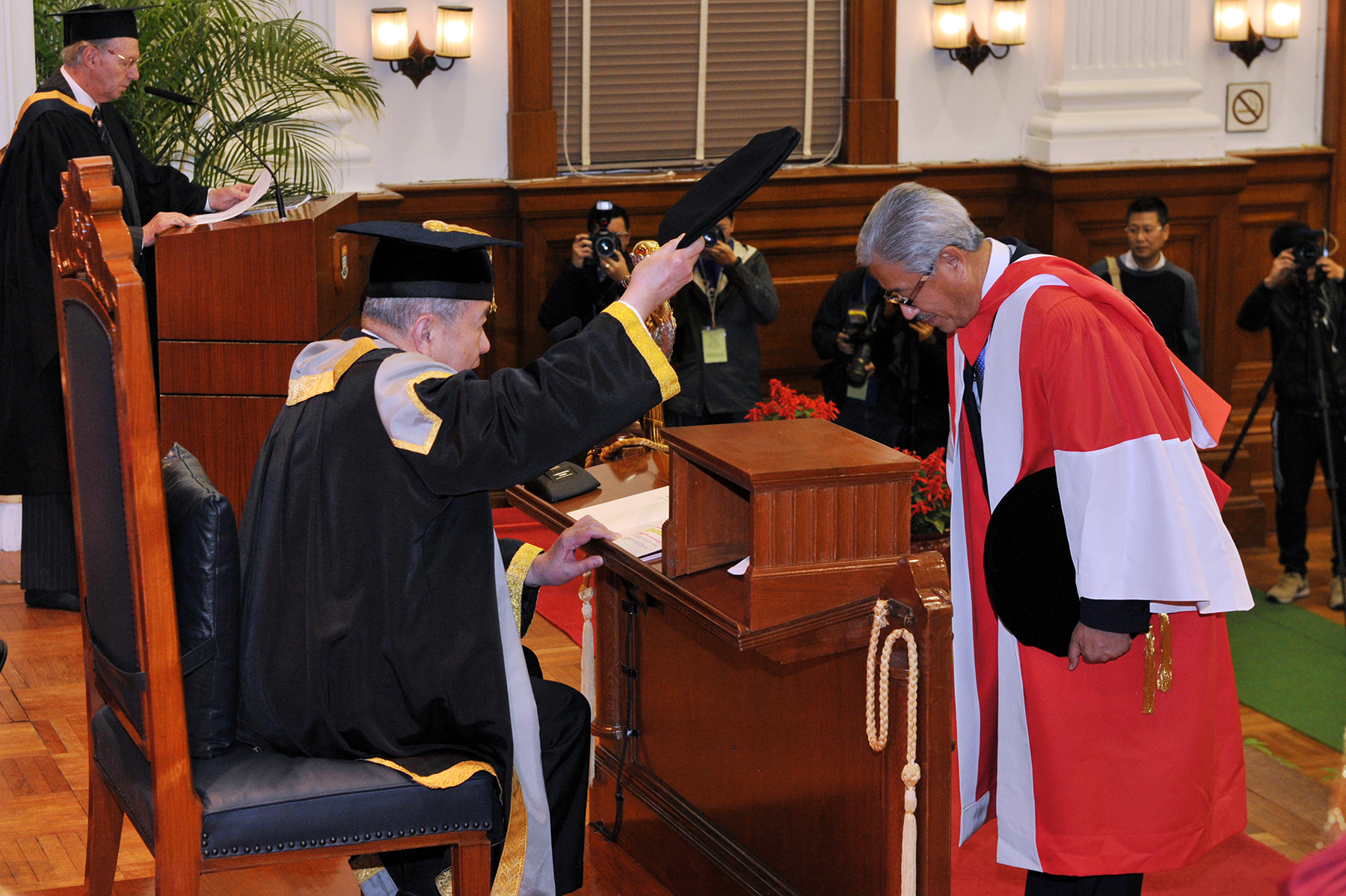 Born in Shanghai and raised in Hong Kong, Dr. Dzau holds an MD from McGill University. He began his six-year term as President of the NAM in July 2014 and continues to drive the NAM's mission to address critical issues in health, medicine, and related policy to inspire positive action across sectors. He has launched key initiatives for the NAM in his short time as President, including the independent Commission on a Global Health Risk Framework for the Future, whose report, The Neglected Dimension of Global Security: A Framework to Counter Infectious Disease Crises, highlighted the essential role of pandemic preparedness in national security and economic stability.
In ceremonial remarks, Professor Michael Wilkinson, Public Orator, called attention to Dr. Dzau's many accomplishments in the field of medicine, including his remarkable work in cardiovascular medicine and genetics. Professor Wilkinson continued, "He is not only a dynamic researcher but also a global leader in health care policy. His vision is for academic health sciences centres to lead in the transformation of medicine through innovation, translation, and globalization."
Honorary degrees are awarded to individuals in recognition of their distinguished service and commitment to the University, the community, and to academia. For more information about the ceremony and to view other honorary degree recipients, please visit www.hku.hk/hkumedia.