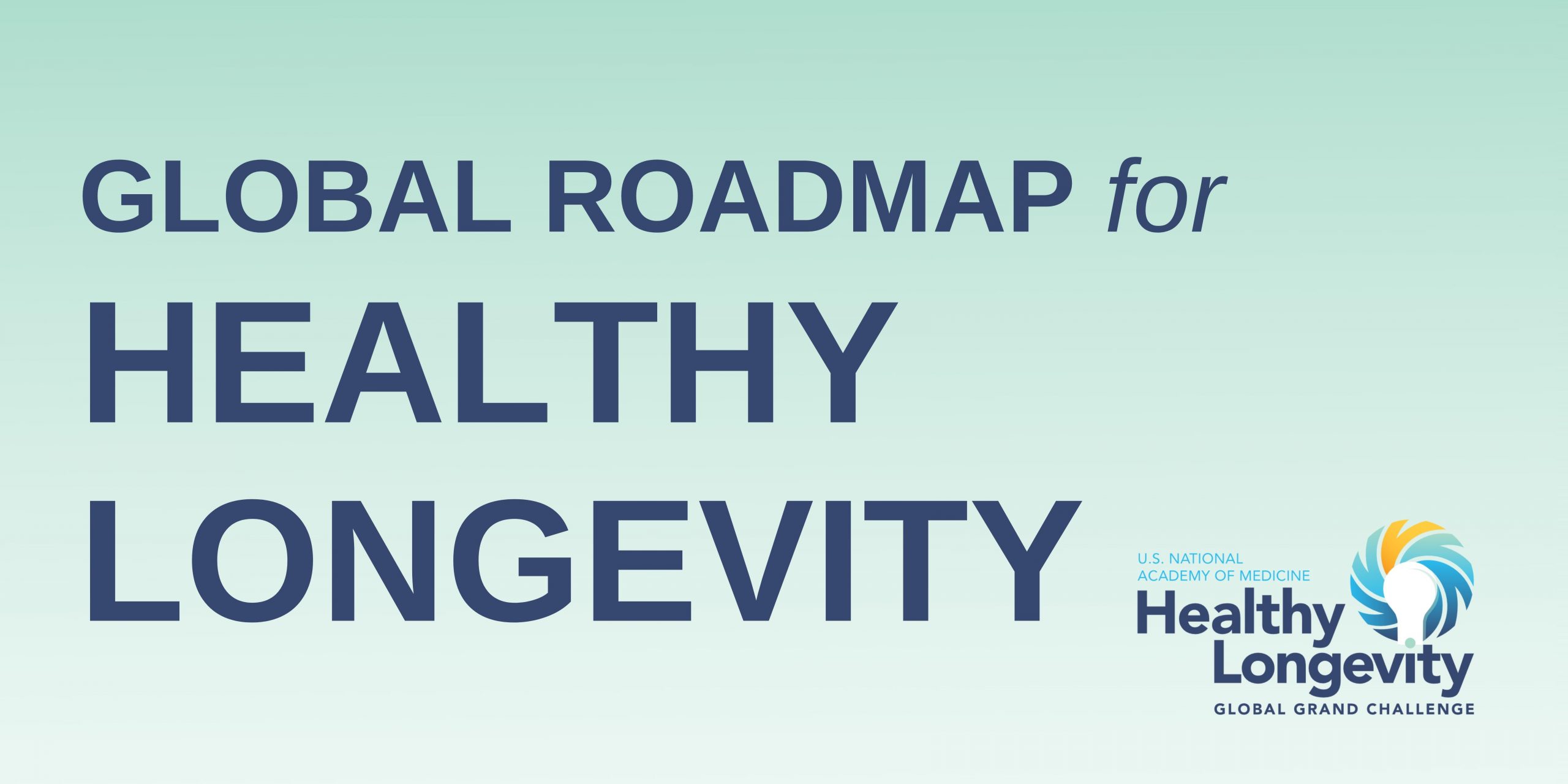 View Materials On-Demand!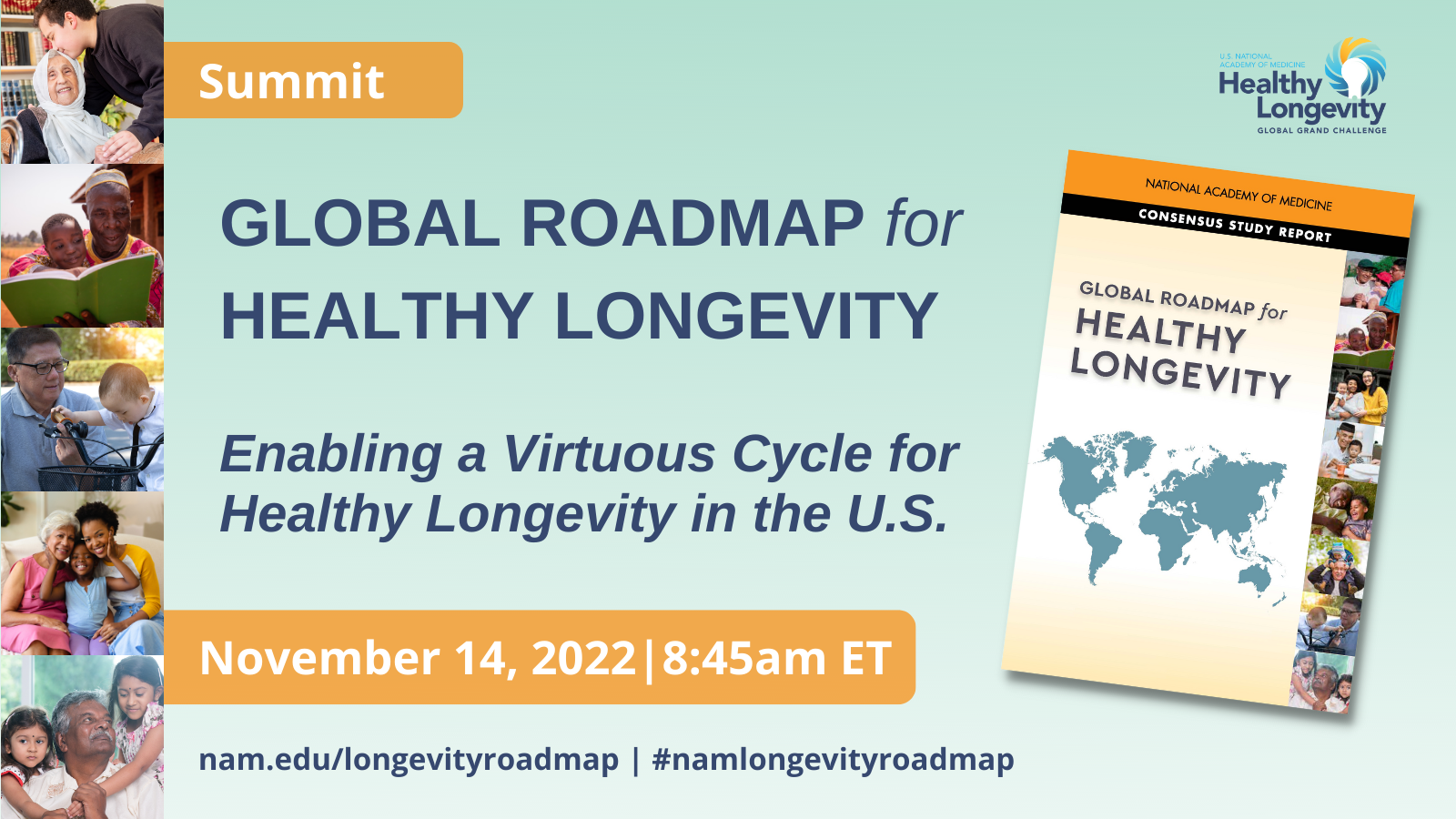 Global Roadmap for Healthy Longevity Report Summit
The NAM convened experts from across sectors, including policy, health, research, media, & business to discuss recommendations in the Global Roadmap for Healthy Longevity and ensure that aging societies in the U.S. can thrive.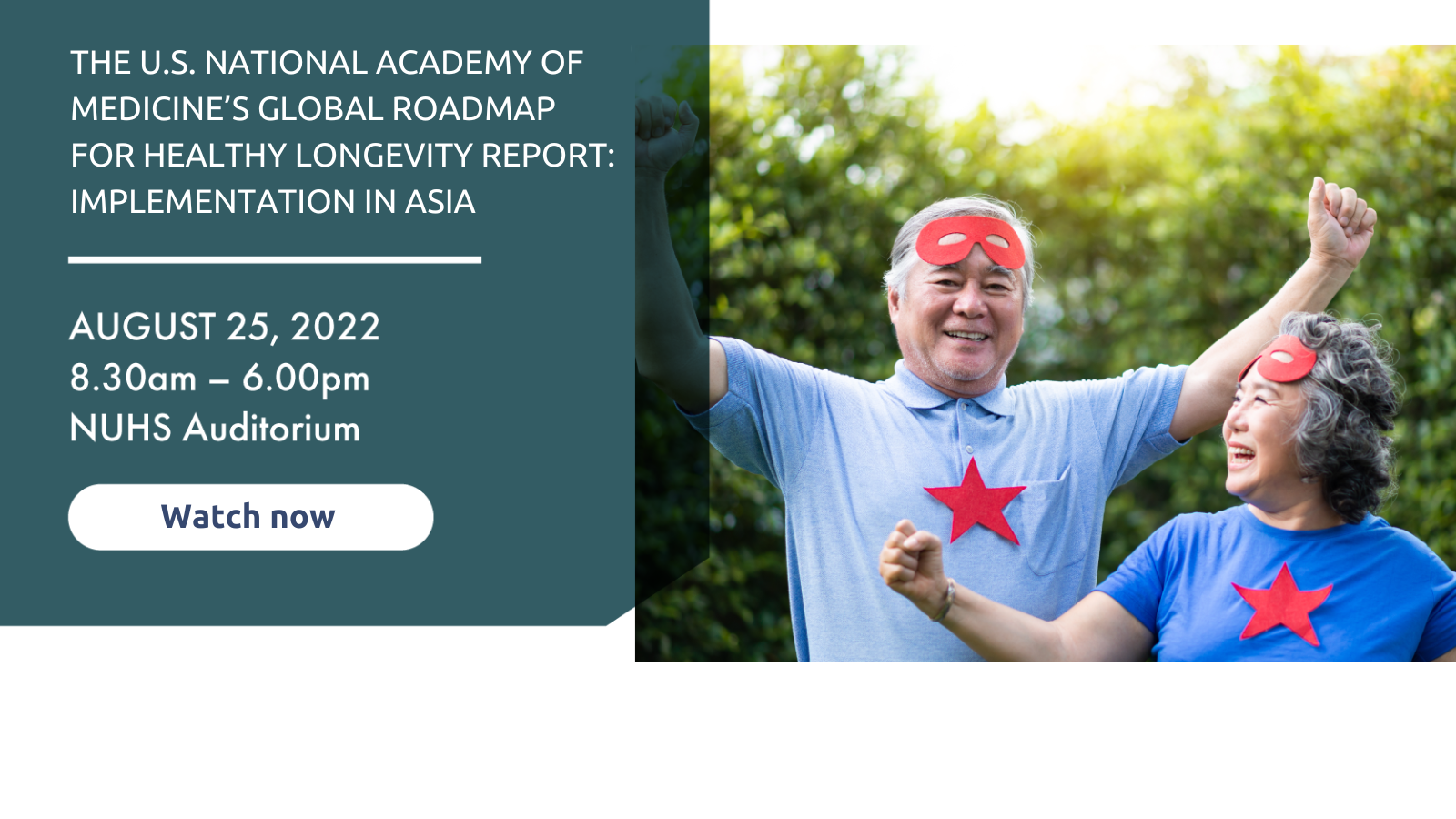 Singapore Summit
Report commissioners gathered to discuss key findings and recommendations from the report in Singapore. This marked the start of the NAM's regionally-focused dissemination efforts.
About the Study
The Global Roadmap for Healthy Longevity (the Global Roadmap) describes a path forward so the world can reap the benefits of older people while avoiding predicted challenges of population aging. Through evidence-based recommendations, the report describes how challenges can be translated into opportunities to promote healthy longevity across the life course and around the globe. To ensure that all people of all ages can achieve healthy longevity equity is at the center of the report.
The National Academy of Medicine assembled an International Commission to author the Global Roadmap with guidance from an International Oversight Board, comprised of leaders from foundations, business, government, and academia. The Global Roadmap emphasizes the need for equity within and across countries, and describes how improvements in social infrastructure, the physical environment, and health systems can lead to healthy longevity, and, in turn, to thriving societies.
Specifically, the Commissioners:
Envisioned a world with healthy longevity in 2050.
Explored and recommended approaches to enhance social infrastructure and the physical environment to strengthen socioeconomic and community support and enrich the livelihoods of people at all ages.
Identified and analyzed health systems, including public health, health care, and long-term care, emphasizing the need for all systems to prevent and manage the age-related chronic conditions that cause most death and disability globally, with the goal of supporting the health people need to live with meaning and purpose.
Investigated the role of work, retirement, volunteerism, and education across the life course in generating a longevity dividend for the good of all people.
Recommended metrics for measuring progress toward healthy longevity and research needed across domains to effectively and efficiently promote healthy longevity.

Sponsors
AARP
California Health Care Foundation
Nathaniel (Ned) David
Gary and Mary West Foundation
Harvey V. Fineberg Impact Fund
John A. Hartford Foundation
Mehta Family Foundation
Ministry of Health Singapore
National Research Foundation Singapore
National University Health System Singapore
National University of Singapore
Gil Omenn
Robert Wood Johnson Foundation
Rockefeller Foundation
Tsao Holdings limited
Anonymous Donor
Members of the International Commission
Linda Fried, Co-Chair
Dean, Mailman School of Public Health
Columbia University
John Eu-Li Wong, Co-Chair
Isabel Chan Professor in Medical Sciences
Senior Vice President, Health Innovation and Translation
The National University of Singapore
Isabella Aboderin
Professor of Gerontology and Perivoli Chair in
Africa Research and Partnerships
University of Bristol
Ann Aerts
Head
Novartis Foundation
John Beard
Professor
ARC Centre for Excellence in Population Ageing Research
University of New South Wales
Lisa Berkman
Director, Harvard Center for Population and Development Studies
Harvard T.H. Chan School of Public Health
Laura Carstensen
Director, Stanford Center on Longevity
Stanford University
Michele J. Grimm
Wielenga Creative Engineering Endowed Professor
Michigan State University
Paul Irving
Chairperson
Milken Institute Center for the Future of Aging
Mehmood Khan
Chief Executive Officer
Hevolution Foundation
Mosa Moshabela
Dean and Head
School of Nursing and Public Health
University of KwaZulu-Natal
Hiroki Nakatani
Professor
Keio University
John Piggott
Scientia Professor, Director
ARC Centre of Excellence in Population, Ageing Research (CEPAR)
Director, Australian Institute for Population Ageing Research (AIPAR)
School of Economics, University of London
Fellow of the Academy of Social Sciences in Australia
University of Sydney
Jennie Popay (Active through July 2021)
Professor of Sociology and Public Health
Lancaster University
John (Jack) W. Rowe
Professor, Mailman School of Public Health
Department of Health Policy and Management
Columbia University
Andrew J. Scott
Professor of Economics
London Business School
Co-Founder, The Longevity Forum
Jeanette Vega
Chief Medical and Innovation Officer
Red de Salud UC-Christus
Eric Verdin
President and CEO
Buck Institute for Research on Aging
Yaohui Zhao
Professor of Economics
China Center for Economic Research of Peking University
International Oversight Board Members
Victor J. Dzau
Chair, International Oversight Board
President
National Academy of Medicine
Jo Ann Jenkins
Vice Chair, International Oversight Board
Chief Executive Officer
AARP
Keizo Takemi
Vice Chair, International Oversight Board
Member, House of Councillors
Japan
Nancy Brown
Chief Executive Officer
American Heart Association
Dame Sally Davies
Master
Trinity College, Cambridge
Terry Fulmer
President
The John A. Hartford Foundation
William N. Hait
Global Head
External Innovation
Johnson & Johnson
Roman Macaya Hayes
President
CostaRican Social Security Fund
Rahul Mehta
Founder
NuView, Inc.
Chorh Chuan Tan
Founding Executive Director
MOH Office for Healthcare
Transformation Singapore
Mary Ann Tsao
Chairwoman and Founding Director
Tsao Foundation
Singapore
Edwin Walker
Deputy Assistant Secretary for Aging
US Department of Health and Human Services
Sir Andrew Witty (through October 2020)
Chief Executive Officer
Optum
United Kingdom
Staff
Samantha Chao | Associate Executive Director Extension, NRC Programs, NAM
Maureen Henry | Study Director
Emma Lower-McSherry | Senior Program Assistant