Five NAM members have been elected to serve 3-year terms on the Academy's Governing Council beginning July 1, 2020:
Karen B. DeSalvo, MD, MPH, MSc, Chief Health Officer, Google Health
Linda P. Fried, MD, MPH, Dean and DeLamar Professor of Public Health, Columbia Mailman School of Public Health (elected for a second term)
Paula T. Hammond, PhD, David H. Koch (1962) Professor of Engineering and Head of the Department of Chemical Engineering, Massachusetts Institute of Technology
Mae C. Jemison, MD, President, The Jemison Group, Inc.
Kelsey C. Martin, MD, PhD, Dean, David Geffen School of Medicine; Professor of Biological Chemistry; and Professor of Psychiatry and Biobehavioral Sciences, University of California, Los Angeles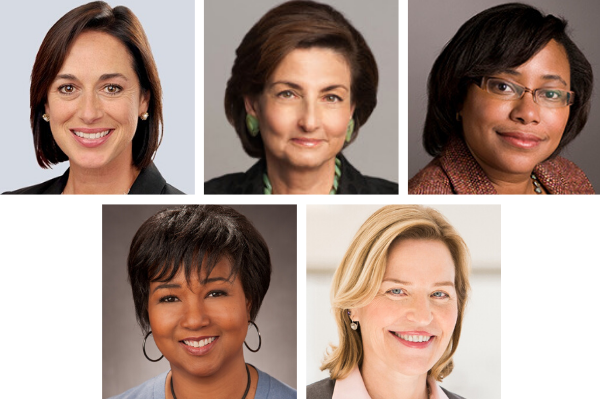 The National Academy of Medicine, established in 1970 as the Institute of Medicine, is an independent organization of eminent professionals from diverse fields including health and medicine; the natural, social, and behavioral sciences; and beyond. It serves alongside the National Academy of Sciences and the National Academy of Engineering as an adviser to the nation and the international community. Through its domestic and global initiatives, the NAM works to address critical issues in health, medicine, and related policy and inspire positive action across sectors. The NAM collaborates closely with its peer academies and other divisions within the National Academies of Sciences, Engineering, and Medicine.
Contact: 
Dana Korsen, Media Relations Manager
Office of News and Public Information
202-334-2138; e-mail news@nas.edu
http://national-academies.org/newsroom
Twitter: @theNAMedicine
Facebook: @NAMedicine
Instagram: thenamedicine