About this Event
Sponsored by the Peterson Center on Healthcare, this webinar series is an extension of the landmark NAM Special Publication, Effective Care for High-Need Patients: Opportunities for Improving Outcomes, Value, and Health.
This webinar featured Health Share of Oregon, a Portland-based coordinated care organization and their work in improving care for high-need patients.  The discussion highlighted unique aspects of their models of care for children with complex needs and children in foster care, their efforts to link medical care with community services, and how health equity remains at the center of their mission. 
Speaker:
Helen K. Bellanca, MD, MPH
Associate Medical Director, Health Share of Oregon
Dr. Helen Bellanca is a family physician and the Associate Medical Director of Health Share of Oregon, the state's largest Coordinated Care Organization. Health Share has more than 310,000 Oregon Health Plan (Medicaid) members in the Portland metropolitan region. She leads multiple efforts related to improving the health of women and children on Medicaid, including pregnancy intention screening, contraception provision, integrating behavioral health services into maternity care and leading Project Nurture, a program that integrates maternity care and substance use disorder treatment. She has practiced in federally qualified health centers which serve low-income families for more than 20 years in Oregon.
---
Download the Special Publication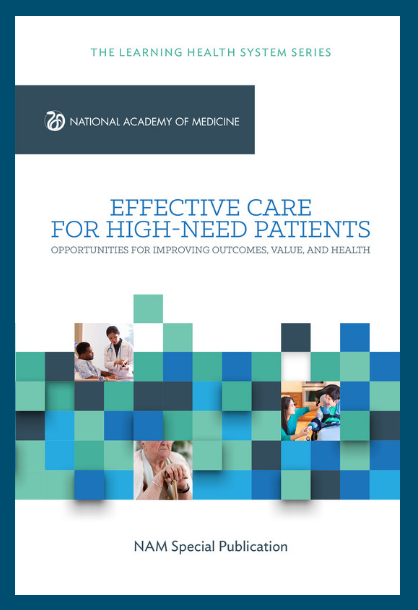 Improving care for high-need patients is not only possible–it also contributes to a more sustainable health system. But progress will take a coordinated effort from policy makers, payers, providers, and researchers, as well as patients and their loved ones. 
Click here to download the Special Publication and view related resources.