Event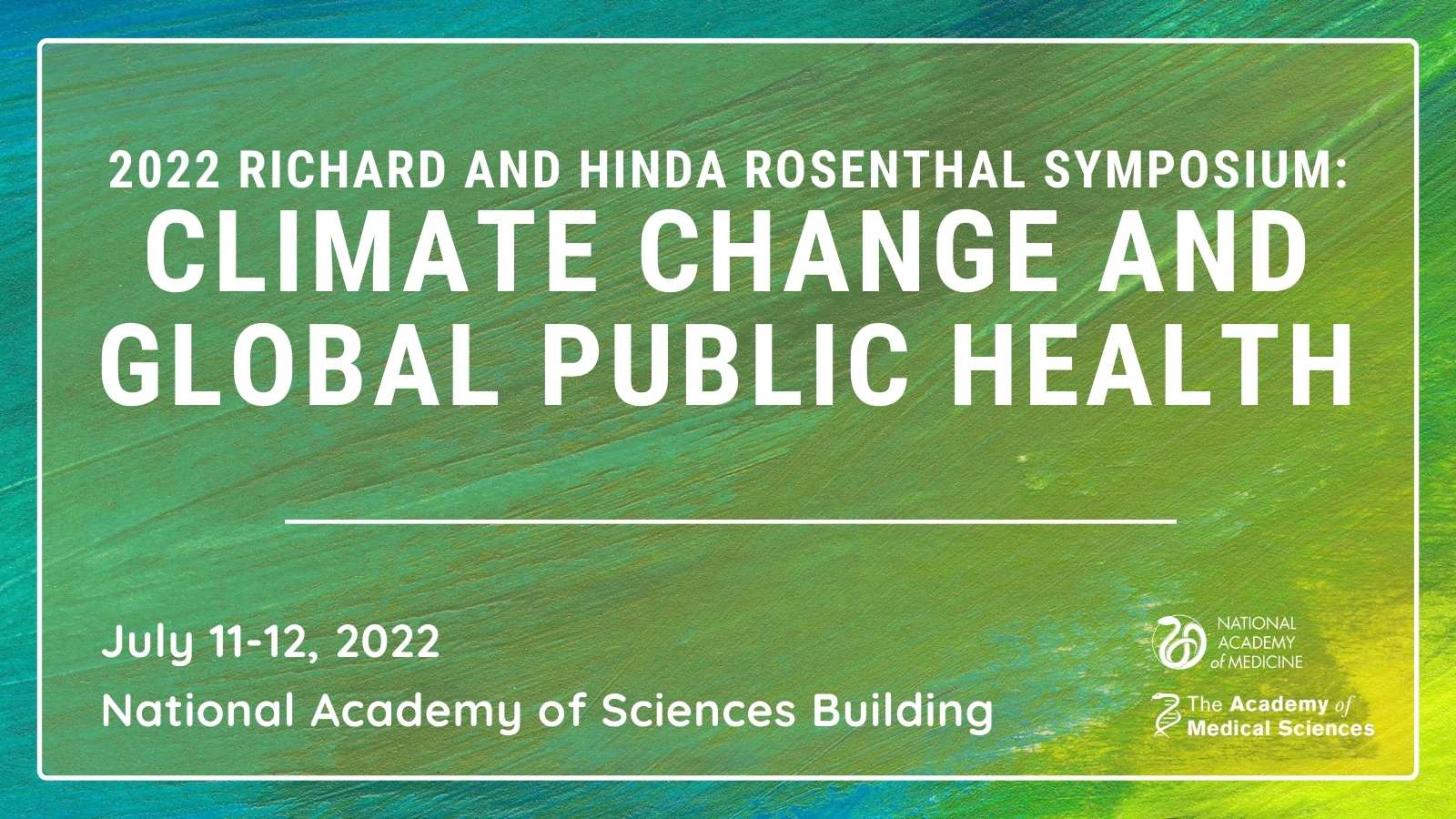 With the growing awareness of the possibility of large-scale impact of climate change on health outcomes has been highlighted, and with respective grand challenges and report work in this area, the US National Academy of Medicine (US NAM) and UK Academy of Medical Sciences (UK AMS) combine expertise to discuss this crucial public health and equity issue. The explicit linkages between climate change, human health, and equity offer compelling opportunities for global leadership and action to meet net zero targets, integrate health more prominently into the climate narrative, and create robust measurements of climate's impact of health. During this bilateral event, the US NAM and UK AMS will emphasize health as a rationale for addressing climate change, including highlighting the importance of health sector leadership in catalysing economy-wide decarbonisation and applying an equity lens to sustainable mitigation and adaptation strategies. Importantly, the meeting will seek to identify ways global academies of medicine can leverage their individual and collective influence and leadership to effect change and impact on respective national and global climate change policies.
Key Aims
Assess opportunities to achieve rapid, economy-wide decarbonisation of the health sector.
Apply an equity lens to sustainable mitigation and adaptation strategies against climate change-related health threats including insecurities in food systems and financing
Advance the leadership of NHS England, UK and US Government, and NAM in accelerating health sector action related to climate change
Identify a potential roadmap for action and new opportunities for leadership, influence and impact that exist for the academies
This meeting is closed to the public.