Community Health Heroes
An Interview with Kim Irwin

October 2017
Kim Irwin is executive director of Health by Design, a coalition of diverse partners working to ensure that communities throughout Indiana have neighborhoods, public spaces, and transportation infrastructure that promote physical activity and healthy living.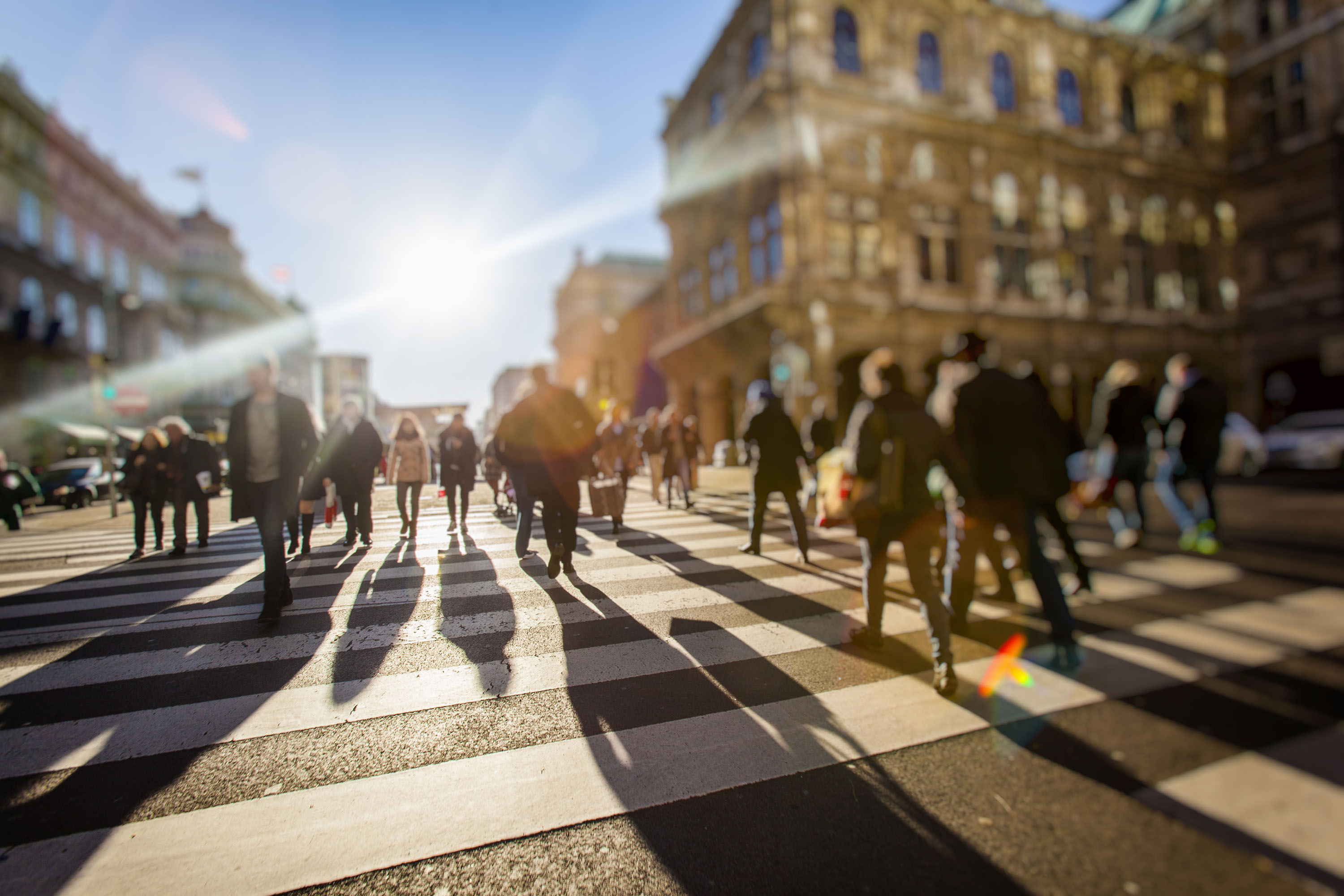 What are the main issues facing Indianapolis residents you're trying to address and where do they stem from?
Indianapolis is home to the motor speedway, the Indianapolis 500, and auto racing. It is a community that takes pride in automobiles and automobile travel. Because Indianapolis is a consolidated city-county, it covers 400 square miles. We have an extremely walkable downtown that is very friendly for people walking and biking. However, much of the rest of Indianapolis is what is considered suburban in other cities. Indianapolis was not designed or built over the last five or more decades to give people transportation options besides driving. Like many places, we're paying the price for that in terms of limited mobility and related negative public health.
Ever since Health by Design was started, making the connection between having healthy people and creating environments in which people can make healthy choices has been an extremely important part of our education process. Our work focuses on the intersection of the built environment and public health. It's about how our transportation planning and decision making, our land use patterns, and our approach to green space and natural environments all impact people's ability to live healthier lives. It's also about the built environment's direct health impact on people's opportunities for physical activity, safety, clean air, and access, whether that's access to medical care, a job, healthy food, social events, or access to opportunities.
Why is it important to go beyond leaving health to individual choice and behaviors?
The choices we make are driven by the choices we have. A non-transportation example I like to give is that if you're hungry at work and there are donuts in the break room, you're probably going to eat a donut. But if there are donuts and bananas, you might eat a donut, or you might not, because there is another option. The evidence base is clear that when people have walking infrastructure near their homes, they are more likely to walk. The trick is getting more sidewalks and trails near where people live and work.
What challenges are you facing in accomplishing this work?
The inertia around the status quo is tremendous, and it's a big challenge. The way that we've always done it is the way we tend to do it now, and that applies across all aspects of work and life. Because we have spent so many decades building our communities and investing in certain things related to our transportation systems, it's very hard for local communities, state departments of transportation, and others to change course in terms of how they make their decisions and how they spend money.
Another challenge is the fiscal realities around making these changes. Nobody has enough money to do what they want to do and need to do. There are massive roadway networks to maintain, and even if we don't build anything new, which we still do in Indiana, there is not enough money to do that. In conversations about our work, one of the first things people say is that we don't have enough money to fill potholes, so how are we supposed to build sidewalks?
What solutions are you working on for this?
There are already hundreds of millions of dollars being spent on transportation in states, cities, and on the federal level every year, so moving forward, we need to make sure every dollar is spent in the wisest way possible. The idea of using existing dollars wisely and in a way that changes course from the status quo is a fundamental aspect of the approach we take.
That's why a complete streets approach is so important. A complete streets approach ensures that people of all ages, abilities, and incomes have options in the transportation system. This includes options for moving along a roadway such as a sidewalk as well as moving across a roadway in terms of crosswalks, countdown signals, etc. Whether a person is walking, biking, or driving a car, we have to ensure that they can be safe. The system must be accessible to all, and designed, built, and maintained in a way that everyone can use it.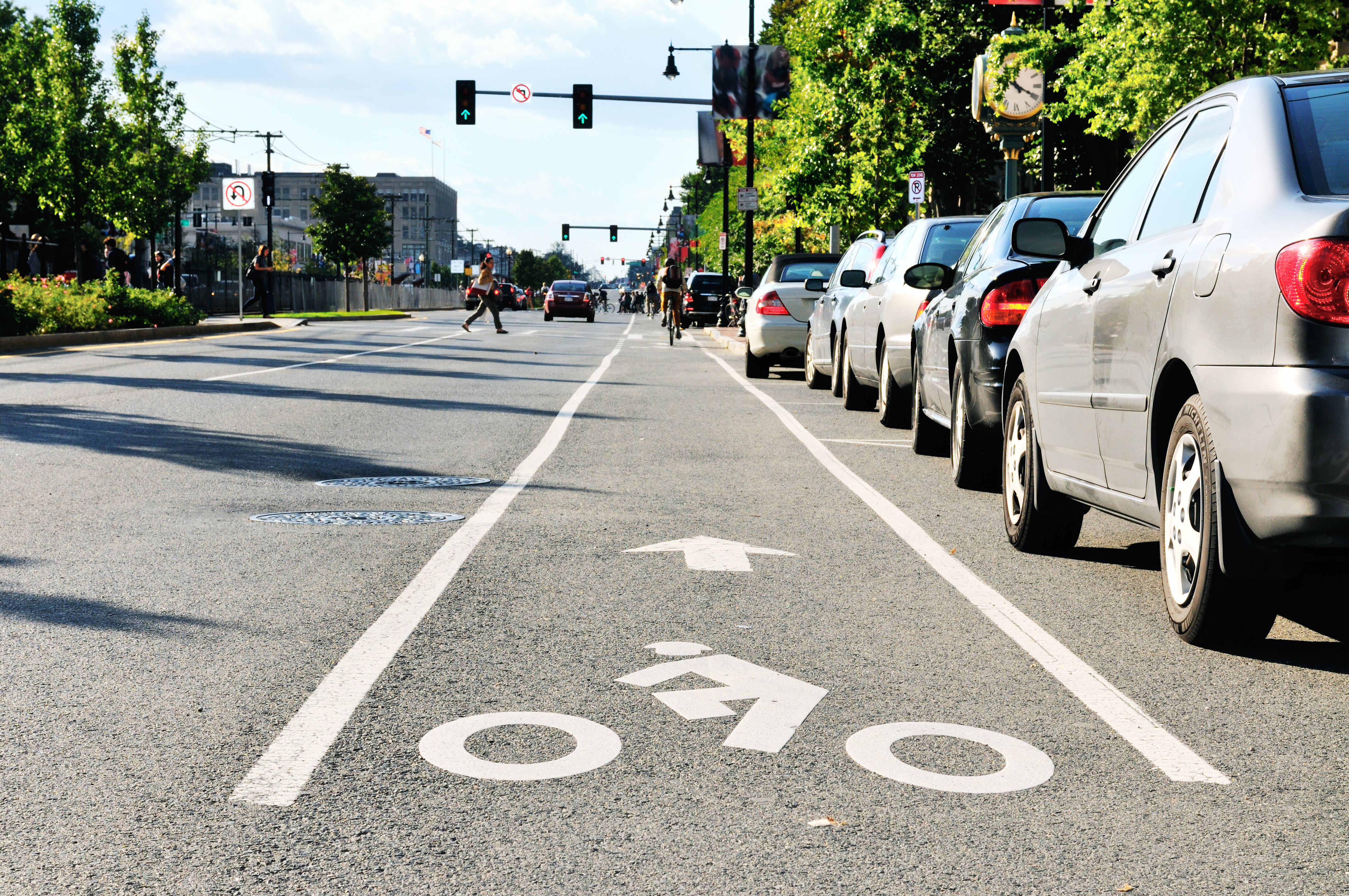 Is culture change – for example, getting people to let go of their dependency on cars – a part of your focus?
Yes. As focused as we are on trying to get more sidewalks on the ground, more bikeways on the ground, and more transit service in place, we are at the same time working to change culture. That is a parallel process in some ways, but in many ways very different. The good news is that we know one of the best ways to change culture is to provide options. When sidewalks are there, people begin to use them, then other people see that and also begin to use them. It's a snowball effect.
How do you accomplish your goals?
Health by Design has five workgroups, under which most of our work falls: Indiana Complete Streets Coalition, Indiana Safe Routes to School Partnership, Indiana Citizens' Alliance for Transit, Indiana Walks, and our Policy and Advocacy workgroup.
We provide education and training; provide a lot of technical assistance; and do a lot of assessment and planning, which involves data analysis and planning around interventions. Additionally, a lot of the work we do is convening partners and bringing people together to facilitate conversations.
We also hold active living workshops around the state of Indiana and have done almost 40 over the past four years. Communities apply to participate in these, and it's been competitive. We work with them leading up to the one-day workshop during which we provide information about this kind of work in general, best practices, and why it's important. After the workshop, we're available to provide ongoing technical support to these communities, which has been very popular and extremely well received.
What results have you seen?
We've seen some other tremendous things happen as a result of the active living workshops, such as infrastructure projects, like a sidewalk or bike lane, events focused on bicycle and pedestrian safety and education for children, or sometimes an organized bike ride.
The transit referendum, where voters approved an income tax increase in November 2016 to fund expanded transit in Indianapolis, is another great example of results. We started working on that in 2008, when the Indiana Citizens' Alliance for Transit was formed to lead us to that success. It took 9 years, but that's how this work goes; it's slow and you're in it for the long haul. Many other partners were involved in that process, as well.
How does Health by Design incorporate a prevention-focused approach?
Prevention is absolutely central to our work. If you think of obesity treatment as a continuum, bariatric surgery is at one end of the continuum and we are working at the other end. However, I can go a week without ever talking about health because the built environment work impacts so many things. Frankly, there are other ways that seem to get things done from an advocacy standpoint. For instance, using an economic development angle or a safety perspective, which is still public health, often seems to be more effective than talking about obesity, chronic disease, livability, and quality of life. However, who we are, why we exist, and why we're doing this work is for prevention and public health.
What are the main things you're focused on in the near future?
Implementation of the transit referendum is one thing we'll be monitoring. We'll also continue to provide support and guidance for the 40+ communities around the state we worked with for the active living workshops. As I mentioned before, this is long-term work and it isn't going away anytime soon – we'll be here doing built environment and public health work for a long time!

Give us a fun fact about Indianapolis. What is one thing you think most visitors don't know?
This ties into what makes downtown Indianapolis so walkable. Indianapolis has more historic monuments and memorials than any U.S. city outside of Washington, D.C. Most of those are made of Indiana limestone, which is also used in notable structures throughout the country, including many in D.C.
Given this is long-term work and you often don't see results for a while, what keeps you going?
I really like the variety of the work as well as the people, partners, and relationships. I also believe this is work that really does make a difference. Sometimes you hear people say, "will it matter in a year?" With this work, yes, it will! These things that we're working on really will impact communities long-term.