Grand Challenges in Health and Medicine
A Catalyst Initiative from the National Academy of Medicine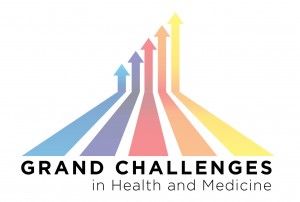 "Grand Challenge" initiatives have inspired some of the most striking scientific accomplishments in history. The Apollo program sent scientists to the moon and yielded extraordinary advances in avionics and other technologies. A project to develop electronically-mediated strategies for faster communication led to the creation of the World Wide Web and the Internet. The Human Genome Project united international researchers around the goal of sequencing the human genome. The goals may have been ambitious, and the barriers formidable, but when the challenges were laid, the world's brightest minds took action.
In the same pioneering spirit, the National Academy of Medicine will launch an initiative in 2016 to identify and engage Grand Challenges in Health and Medicine. The initiative will inspire leaders across disciplines — from academia, government, industry, business, philanthropy and the public — to coalesce around shared priorities and audacious goals to advance health, medicine, and health sciences. Informed by the fundamental work of related federal efforts—such as the Brain Initiative and Grand Challenges for Development—as well as nongovernmental endeavors like the National Academy of Engineering's Grand Challenges for Engineering, the Bill & Melinda Gates Foundation's Grand Challenges in Global Health, TEDMED's Great Challenges, and the Clinton Global Initiative, the NAM's Grand Challenges initiative will aim to spur innovation, steward collective strategies, and engage public- and private-sector resources around common goals where the promise of progress is great. The initiative will stand as a clear call to action around the world's most pressing health priorities.
---
For more information, please email NAMedicine@nas.edu.